I hope you enjoy reading the blog post.
If you want to chat now about your matchmaking search, click here.
Janis Spindel: Best Of The Elite NYC Matchmakers For You?
Janis Spindel and her daughter Carly Spindel are two of New York City's most well known matchmakers. So it's no wonder she made your short list! But does name recognition automatically = great matchmaking service?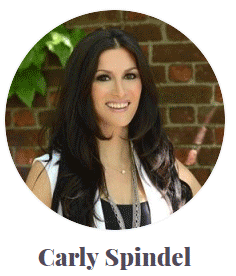 Our team has reviewed over 200 matchmakers & their services, diving deep into their success rates, processes, and client experiences. Our reviews leverage our 14+ years of industry experience, extensive research, and keen understanding of the matchmaking landscape.
Keep reading for everything you want to know about these elite New York matchmakers and Serious Matchmaking - including costs, complaints, and authentic customer reviews!
Janis Spindel Review Table of Contents
Let's start at the beginning!
A True Family Business
Janis Spindel Serious Matchmaking was founded in 1993. Her husband of 30+ years, Allen, is the Chief Operating Officer.
Their daughter Carly joined the business as a professional matchmaker in 2009, and eventually became the company's VP.
The company has grown into one of New York City's most elite dating agencies, with Janis Spindel joining the "millionaire matchmaker" ranks alongside people like Patti Stanger.
Janis often credits her success to being a people person and having a matchmaking sixth sense. She's been described as a "clairvoyant matchmaker" to the elite. As she shared in an interview,
I have the gift of gab and an uncanny sixth sense. Since I was a little girl, I've always been able to talk to people wherever I am.
Spindel's ability to strike up a conversation with just about anyone means she doesn't hesitate introducing herself to complete strangers to see if they are single.
As she told Business Insider,
Wherever we go, we're always on the lookout, starting up conversations, giving out our cards, and telling people who we are and what we do. Whether it's at SoulCycle, walking down the street, or in an elevator, we're always scouting.
She's also gone on "world tours" to scout perfect matches for her clients.
So how much does hiring someone that dedicated to her craft cost you?
The Price Of Elite NYC Matchmaking
For new clients, there is a signing fee that starts at $65,000. The signing fee is paid up front. You'll also pay for any expenses, such as travel and lodging for your matchmaking team, incurred during your search.
Whatever your signing fee ends up being, it will be equal to the "finding fee" you'll pay if the service is successful. Success equates to being together for 12 months, living together, or getting engaged.
The final cost also depends on who your matchmaker is. Working directly with Janis starts around $50,000 and ranges all the way up to $1,000,000.
Working with Carly costs less, starting at $25,000 up to $350,000+. Or you can work with the mother/daughter duo, starting at $75,000.
Factors affecting the cost include whether you want a local, national, or global search, and how difficult it may be to find your ideal partner.
As Janis told Urbanette, men often have their "perfect match" lists engraved in stone:
"In an already superficial world, these men have their future lady chosen down to preferred eye color, hair color and weight. No ifs, ands or buts about it."
Paying clients are typically men. Women can apply to join Spindel's database, which has an associated $25 application fee. That's the first step to becoming a potential match for paying clients. There is also a one-time screening fee, which can range anywhere from $250 to $1250.
The cost for screening depends on what type of interview it is, with a one-on-one interview being more expensive than a group meeting. If the women meet her strict criteria, she'll list them in the database as a potential match.
Janis Spindel's Matchmaking Philosophy
Before working with Spindel directly, you'll have a phone interview with one of her assistants. If that goes smoothly then she will schedule a meeting to get to know you better at your place of residence. Spindel explains that home visits are fairly in-depth.
We look inside the drawers, the fridge, the closets, as you know best, someone's home is very telling of who a person really is and I need to know it all to find the right one.
Next you'll have a series of simulated dates with Spindel so she can evaluate how you treat women. With such a personalized service, she likes to spend a lot of time with her clients to really gauge who they are as a person.
As she explained in an interview,
We get to know them and exactly what they're looking for. We don't fit a square peg into a round hole. Just because we really like two people, we don't introduce them unless they're a perfect match.
Now it's time to scout for your potential matches in the number of locations covered in your contact. Spindel feels confident in her abilities to find clients someone special expeditiously.
She says that if a client hasn't found "the one" after meeting his first few matches, she'll set up a time to speak with him personally.
As she puts it,
If he doesn't find "the one" in these first two or three dates, I talk to him about this because either he is not articulating what he wants or he is just "dating."
If you do meet someone special, your membership can be frozen for up to a year. If a client has been dating someone for 12 months and hasn't popped the question, Spindel suggests there might be other issues at play.
According to her, "If he's been dating someone for a year and he's not to "I do" then there is something else wrong."
Spindel and her daughter often share dating advice on social media, as well as content related to Serious Matchmaking.
Their Instagram and Facebook accounts celebrate success stories, list what cities they'll be visiting to interview women for their database, and promote their weekly podcast.
For instance, the "Our Love Sphere Podcast," gives women a glimpse into the minds of men and guidance on how to land the relationship of their dreams.
And here's a taste of her best advice for men looking to create a lasting relationship:
Are Janis And Carly Spindel The Best Matchmakers For You?
Here's what you need to decide: are you ready and willing to make a substantial financial commitment up front, or would you rather opt for a less expensive modern matchmaker that can also help find your ideal partner?
New York City doesn't lack for elite dating agencies, and many, like VIDA Select, charge substantially less. It all comes down to budget, and the amount you're comfortable spending.
VIDA offers the ultimate in flexibility - you pay by the month, so there are no risky contracts. You can start or stop your service as needed, allowing you to explore promising relationships, travel, or just take a break from dating.
And VIDA's elite matchmakers aren't limited by the size of their database - they know how to leverage New York City's single largest pool of incredible singles, and you pre-approve every single match.
See what VIDA can do for you! The first step is easy, free and confidential - just a quick 20-minute phone call with one of our top matchmakers.
Just click here...
All product and company names are trademarks™ or registered® trademarks of their respective holders. Use of them does not imply any affiliation with or endorsement by them.
Why Choose VIDA Select?

Since 2009, thousands of clients have discovered true love thanks to VIDA Select's fresh, modern approach to matchmaking – which has finally thrown blind dates and long-term contracts out the window. This isn't your grandmother's matchmaking!
Instead of working with a single matchmaker using a small rolodex of potential partners, VIDA Select's matchmaking team taps into the world's largest database of available singles. We'll quickly identify the matches who check all of your boxes so you can finally experience true chemistry. Are you ready to become our next success story? Schedule your complimentary consultation now by clicking the button below!
Get Started Now