I hope you enjoy reading the blog post.
If you want to chat now about your matchmaking search, click here.
Latter Day Matchmaker Review [Best Service For LDS Singles?]
Searching for your ideal partner and considering Amy Stevens Seal's Latter Day Matchmaker service? Dive into our comprehensive Latter Day Matchmaker review to find out if they have what it takes to bring love into your life!
What We'll Cover In This Latter Day Matchmaker Review:
Our team of experts has reviewed over 200 matchmaking services, delving deep into their processes, customer reviews, and success rates. Our reviews are built on 14+ years of firsthand experience in the industry, thorough research, and a deep understanding of the matchmaking landscape.
Let's start with LDS matchmaker Amy Stevens Seal's approach to finding your ideal partner!
Latter-Day Matchmaker's Brand Of Matchmaking
Catering primarily to the Latter-day Saints community, Latter Day Matchmaker is headquartered in Sandy, Utah. The company was formerly known as "The LDS Matchmaker" back when it was founded by Amy Stevens Seal in 2010.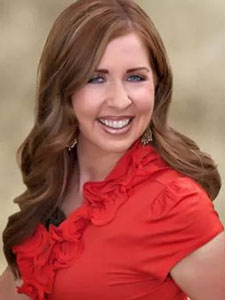 Seal's foray into matchmaking was inspired by a combination of personal experiences and a successful career as a corporate recruiter.
After overcoming the hurdles of being married and subsequently divorced in her twenties, Seal gained a richer understanding of the challenges singles face. Seeing an opportunity to utilize her professional and personal insights in a novel way, she decided to apply her corporate recruiting expertise to matchmaking.
This boutique matchmaking service has carved out a specialty niche for itself, helping singles navigate the LDS dating scene. As a former employee shared in an interview,
"Young marriages are very prevalent in LDS culture, and people can feel isolated if they're not part of that trend, but we take the work and worry out of dating so our clients feel excited again.
Latter Day Matchmaker was even featured in an episode of "Mormon Half Love", a reality show on TLC that follows the life of a single woman in Cedar Valley who is "living with a physical disability, and looking for a partner."
How Latter Day Matchmaker Works
The first step for both men and women is to complete an online profile in their system. For women, this means you'll be included in their Little Black Book database and potentially be matched with paying clients if your preferences align.
Men can purchase "VIP" matchmaking packages, provided they pass the screening process. That starts with scheduling a Dating Strategy Session with a Latter Day Matchmaker relationship coach.
VIP clients work personally with Seal, and services also include date planning, coaching, image consulting, and access to the online learning system, Lasting Love Academy.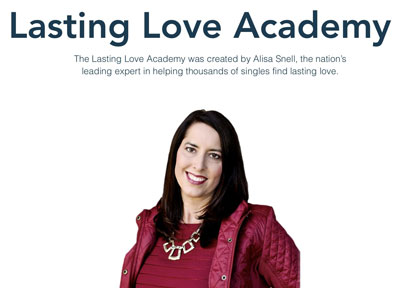 Seal explained in an interview that matchmaking is like tapping into a hidden dating market and it brings her so much joy. In her own words,
"We are facilitating matches, and so it's really quite fun, being a matchmaker and being able to see these clients' hearts and really understand them."
All applicants and clients are expected to be transparent about their standing in the LDS faith. Core principles play an essential role in assessing compatibility, according to Seal. She emphasized the importance of finding a partner who exhibits certain traits in an interview.
"We teach our clients to look for empathy, personal responsibility, and self-control, as like the heart of the things that will really create a lasting relationship and a healthy relationship."
Potential matches are sourced either from the "Little Black Book" database of free members, or via nationwide recruiting conducted on your behalf. In addition, Latter-Day Matchmaker also hosts events, such as speed dating and coaching sessions.
What It Costs To Hire Amy Stevens Seal As Your Personal Matchmaker
Latter Day Matchmaker offers a variety of matchmaking packages tailored to suit different needs.
Prices for VIP matchmaking start at $10,000 and go up from there, depending on the services that you'd like included. All the options can be discussed during your initial consultation.
For women, joining the database as a "Matchmable Member" is free. You'll be considered as a potential date for paying clients, but there is no guarantee you'll ever meet anyone this way.
Dating and relationship coaching sessions can be purchased through the Lasting Love Academy, with costs ranging from $27 to $97 per month. For clients interested in an online dating makeover, plans begin at $5,000 and include dating coaching as well.
Styling packages vary in price between $1,500 and $2,500 depending on what's included.
Latter Day Matchmaker Reviews
This LDS matchmaking service has a 4.4 rating on their Google business page based on 25+ reviews.
This client said that while he hasn't met his special someone yet, he was very appreciative of how much his dating life has improved:
This client was pleased with the professionalism of the team and shared that he found his wife through the service:

And this reviewer said she met her husband through Latter Day Matchmaker:

On the opposite end of the star ratings, there were a handful of 1-star Latter Day Matchmaker reviews.
This reviewer felt their matchmaking services wasn't inclusive enough:
And this former client wasn't happy with his experience:

There was another 1-star Latter Day Matchmaker review from someone who also thought the service was "a total ripoff", however according to the company's response their records show no client by the name used on the review.
The Latter Day Matchmaker has not yet been reviewed on platforms like Trustpilot or Better Business Bureau.
Is Amy Stevens Seal The Best LDS Matchmaker For You?
Online reviews can help spark insightful questions to ask during your initial consultation, as they give you a peek at what former customers experienced. But ultimately, deciding which Utah matchmaking service to hire will likely boil down to the factors like cost, contract, and the vibe you get from your initial consultation.
Long-term contracts are the norm for most matchmaking services, with commitments often spanning 3 months to 1 year or even longer. Generally, the entire package price is paid up front, before the search for your ideal partner gets underway.
But that's not always the case! With VIDA Select, for instance, matchmaking packages are offered on a pay-as-you-go basis. Instead of a long-term contract, clients simply purchase service one month at a time.
The cost of each package highly aligns with the number of hours your personal matchmaker devotes to the search for your ideal partner. On average, clients meet someone special within just 3 months!
Want to see if VIDA's modern approach to LDS matchmaking is the right fit for you? Schedule your complimentary consultation here!
All product and company names are trademarks™ or registered® trademarks of their respective holders. Use of them does not imply any affiliation with or endorsement by them.
Why Choose VIDA Select?

Since 2009, thousands of clients have discovered true love thanks to VIDA Select's fresh, modern approach to matchmaking – which has finally thrown blind dates and long-term contracts out the window. This isn't your grandmother's matchmaking!
Instead of working with a single matchmaker using a small rolodex of potential partners, VIDA Select's matchmaking team taps into the world's largest database of available singles. We'll quickly identify the matches who check all of your boxes so you can finally experience true chemistry. Are you ready to become our next success story? Schedule your complimentary consultation now by clicking the button below!
Get Started Now