I hope you enjoy reading the blog post.
If you want to chat now about your matchmaking search, click here.
Linx Dating Reviews [Includes Cost, Complaints, & Praise!]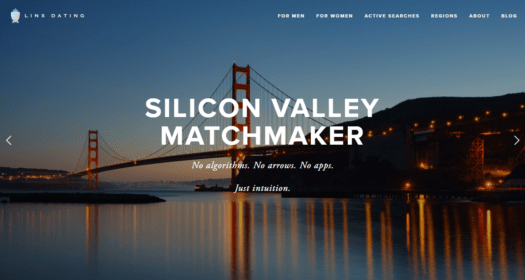 To many Bay area singles, she's known as the "Silicon Valley Cupid." But you're looking for Linx Dating reviews, so you're probably wondering if Amy Andersen really has what it takes to find your perfect match.
From the small independent boutiques to the industry's biggest players, our team of matchmaking experts have reviewed over 200 dating services.
Our insight comes from 14+ years of first-hand experience, comprehensive research, real customer reviews, and a deep understanding of the matchmaking landscape.
Keep reading to find out how much Linx Dating costs, what real clients have to say about their experiences, and how this elite Silicon Valley matchmaking service works!
Linx Dating Reviews Table Of Contents
Let's jump in!
Linx Dating In A Nutshell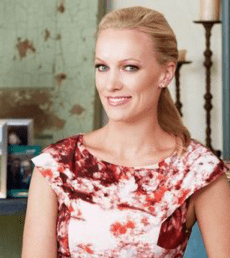 Founded in 2003 by Amy Andersen, Linx Dating's clientele is largely tech-industry execs looking for "The One."
The idea for her matchmaking service came to her during a blind-date-gone wrong, when she noticed the man she had met for drinks checking out other women around the bar. She called him on it, and he confessed he was looking for the "BBD" - the bigger, better deal.
In addition to matchmaking services, she also provides plenty of dating coaching and advice to make sure her clients don't make the same mistakes her blind date did.
Amy Andersen's Dating Advice
During an interview with CNBC, she revealed the three pieces of advice she gives every client on how to make a good first impression on a date:
Rule #1: Love isn't a problem to be solved. Tech-types are prone to over analyzing things, which can make them seem robotic.
Rule #2: Don't prematurely exaggerate. In other words, keep the bragging to a minimum.
Rule #3: Keep the gadgets in your pants. Smart phones may go with the territory, but checking gadgets during a date is a major don't.
She elaborated even further on her role as a dating coach during an interview with Yahoo! Finance, saying many of her clients, while extremely intelligent, were a bit awkward when it came to the "emotional" side of dating:
The matchmaking process leading up to those dates is simple - clients are matched with other clients in the database, unless you opt for the VIP membership. In that case, Andersen's matchmaking team will scout for eligible singles "out of network," and conduct a national or international search.
As Anderson puts it, she'll do anything to find her VIP clients the perfect match:
"The VIP client gives me all access, full autonomy to search the world for the perfect needle in a haystack. I've been known to go to Stanford and literally chase after women looking for a potential match."
Not surprisingly, that kind of dedication doesn't come cheap.
So how much is Linx Dating? VIP clients pay between $100,000 and half a million for her services. But in case that's not in your budget, there are other memberships to choose from as well.
Linx Dating Cost
Premium matchmaking services start around $45,000. VIP services can run up to $500,000. All of the membership packages include a 2-year contract and 4 months worth of hold time that can be used as needed.
This Silicon Valley matchmaker also offers a menu of concierge services, including personal styling and image consulting, date coaching, closet makeovers, restaurant and travel booking, and even proposal planning if you meet your perfect partner.
Prospective clients start by filling out a questionnaire on the website with questions like these: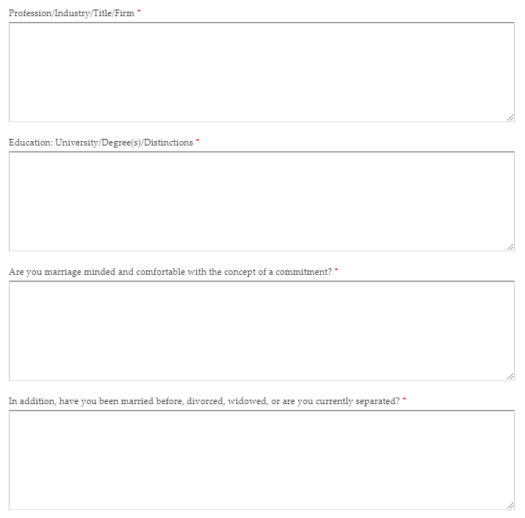 This step is mandatory, as you can't call this elite matchmaking service directly until you're a client. You won't find their phone number on the website.
Next, you'll receive an email with any additional questions the matchmaking team has for you.
You'll also schedule an in-person, 90-minute(ish) visit with Andersen, for which you'll pay a consultation fee of several hundred dollars. That's when you'll dive in-depth into what type of person you're looking for, and discuss which membership is right for you.
Now that you know how the process works, what do actual clients have to say about their experience with this Silicon Valley matchmaker?
Linx Dating Reviews
When it comes to recommended Yelp reviews, Linx Dating has a solid 4.5 star rating. Many of the reviews were about Linx Dating events, like the "Link & Drink" mixers: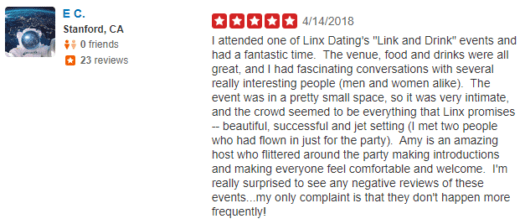 When it comes to the actual matchmaking services, the reviews are more of a mixed bag. Some clients like this one were happy with the quality of their matches, and the overall process: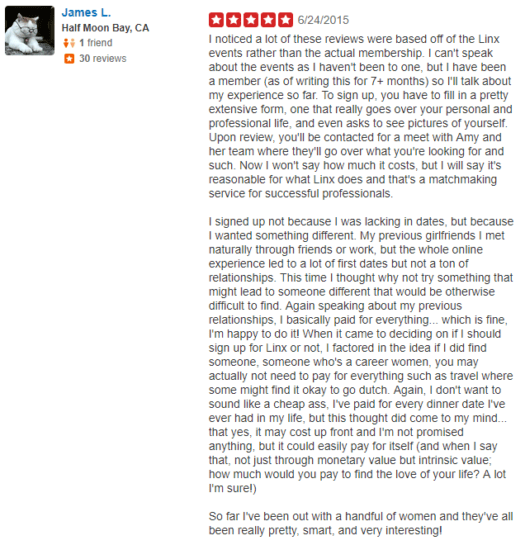 But this client felt that Linx Dating didn't deliver the level of service he was promised:

This Silicon Valley matchmaking service has an A+ rating with the Better Business Bureau, although there are no Linx Dating BBB reviews on file yet.
Of course, while internet reviews can be helpful in terms of giving you some food for thought, at the end of the day only you can decide if Amy Andersen's style of matchmaking is a good fit for you.
The Easy Way To Meet The Best Silicon Valley Singles
There's no doubt Amy Andersen is good at what she does - after all, she's been in the biz since 2003. And if you're not in a particular hurry to meet your soulmate, meeting 8-10 new people over the course of 2 years may be the perfect pace for you.
Or, if you want to meet high-quality Silicon Valley singles at a pace you set, you may want to consider a matchmaking service like VIDA Select.
Our elite matchmaking team has access to a nearly limitless dating pool, and you get an unlimited number of matches. Plus, you can pre-screen all of them, so you walk in to every date confident that the person meets every criteria you've specified.
The average VIDA customer begins a relationship within the first several months of service. And here's the really good news: you pay by the month, so you don't have to worry about paying for "active search" time you don't end up needing!
Want to learn more? It all starts with a 20-minute, totally free & confidential consultation with one of VIDA's elite matchmakers.
All you have to do is click here to schedule it!
All product and company names are trademarks™ or registered® trademarks of their respective holders. Use of them does not imply any affiliation with or endorsement by them.
Why Choose VIDA Select?

Since 2009, thousands of clients have discovered true love thanks to VIDA Select's fresh, modern approach to matchmaking – which has finally thrown blind dates and long-term contracts out the window. This isn't your grandmother's matchmaking!
Instead of working with a single matchmaker using a small rolodex of potential partners, VIDA Select's matchmaking team taps into the world's largest database of available singles. We'll quickly identify the matches who check all of your boxes so you can finally experience true chemistry. Are you ready to become our next success story? Schedule your complimentary consultation now by clicking the button below!
Get Started Now