I hope you enjoy reading the blog post.
If you want to chat now about your matchmaking search, click here.
Meet Shannon Lundgren [Best San Francisco Matchmaker?]
Debating if Shannon's Circle is the right San Francisco matchmaker for you? It's no wonder you're curious about its founder, Shannon Lundgren.
Our team has reviewed over 200 matchmakers, diving deep into their operations, cost, success rates, and client experiences. With over 14 years in the industry, our reviews are built on extensive research and a keen understanding of the matchmaking landscape.
In this short review, you'll discover how Lundgren got started as a matchmaker, how much it costs to hire her, and more!
Shannon Lundgren Review Table of Contents:
Let's dive in with a look at the founder…
Meet Matchmaker Shannon Lundgren
A graduate of Harvard Business School, Shannon Lundgren didn't begin her corporate career as a matchmaker. She has a professional background in marketing and product development, eventually becoming a senior VP for Wells Fargo overseeing the customer's "digital experience."
But as she explained in an interview with Business Insider, she was feeling a little burned out in her corporate career. And it was spotting an article in a Harvard Business's school alumni publication that ended up sparking a significant career shift.
The article highlighted a fellow alumna's matchmaking service, advertising a bootcamp aimed at helping others get into the industry.
Intrigued, Lundgren enrolled in the $5,000, 3-day program. The experience was an inspiration, as Lundgren said she's always viewed herself as a "super connector" - whether she was connecting people for business or for fun.
She originally started Shannon's Circle as a side gig, obtaining leads from her bootcamp matchmaking mentors.
Over the years her reputation started to spread through the Harvard alumni community, and she left her Wells Fargo job to focus solely on Shannon's Circle in 2021.
Lundgren also offers dating coaching, and she's working on a digital course called "The Love MBA."
In a Shannon's Circle review on MatchmakerReview.com, Lundgren says that her clients are always looking for that "1 + 1 = 11 relationship".
When you partner with someone who actually is synergistic and truly adds to your life in a way that it's much more than you have on your own. You've come to the relationship whole as you are. You're not looking for someone to fill a hole in your heart…
As a matchmaker, she often finds herself dispensing online dating advice as well.
Here are 3 of her best tips, courtesy of her Business Insider interview:
Shannon Lundgren's Approach To Matchmaking
Shannon's Circle clients come to her matchmaking services via personal referrals, her Harvard network, and Google searches. However, Lundgren only works with 15 active clients at a time.
Her process begins with a consultation where potential clients go over their dating history, lifestyle details, relationship goals, and ideal type.
During her interview with MatchmakerReview.com, Lundgren described her approach to evaluating potential clients:
…I take that time upfront to see if we're truly a good fit. I have to have a line of sight that I can truly help them. If I don't have that confidence and belief that I actually can help them and get them into the relationship of their dreams, I don't take that client on.
When it comes to matching, Lundgren sources candidates from her database, her matchmaking network, and her own personal contacts.
When she identifies a potential match, she'll reach out to see if you're interested in that person. If so, she'll make the introduction and check in with you for feedback after you've met.
She'll also check in with your date, and pass along any feedback you may find valuable.
How Much It Costs To Hire Shannon Lundgren
Joining Lundgren's database of potential matches is free. However that option does not include any active service, meaning you may never be contacted as a possible match.
If you want a proactive search done on your behalf, you'll need to purchase a package.
Matchmaking services start at $10,000 and can be customized to suit client preferences and search details. Contracts typically span 6 or 12 months.
Curious how that compares to other Bay Area matchmaking services? Let's do a quick price comparison!
Like Lundgren, Enamour is selective about its clientele. And that philosophy extends to their internal database as well - it's invite only. But Enamour's search for your ideal partner doesn't end there.
Enamour's team uses both recruiting technology and scouting to identify highly compatible, incredible matches for clients to meet. Matchmaking services start around $20,000 for a 6-month contract.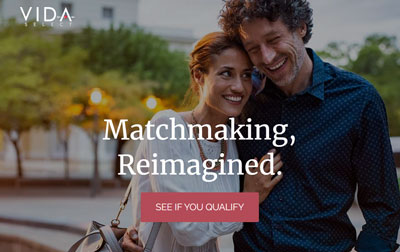 Another option for San Francisco singles who are serious about finding someone special, VIDA Select takes a slightly different approach by offering "pay as you go" packages.
Clients pay by the month rather than investing in a long-term contract, with an array of packages to choose from. Basic services start at just $1195 per month, Premium matchmaking packages begin at $1795 per month, and Elite options start at only $2595 per month. 
The cost of each package highly aligns with the number of hours your dedicated matchmaker will spend on your search every month, considering factors like the number of locations you want to date in, the specificity of your criteria, and more.
Thanks to a modern approach that allows its matchmakers to leverage the largest source of singles there is, VIDA Select clients on average meet someone special in just 3 months.
Want even more cost comparisons? Check out what these 6 elite matchmaking services cost. And if you'd like to learn more about Shannon Lundgren's service, check out this Shannon's Circle review!
All product and company names are trademarks™ or registered® trademarks of their respective holders. Use of them does not imply any affiliation with or endorsement by them.
Why Choose VIDA Select?

Since 2009, thousands of clients have discovered true love thanks to VIDA Select's fresh, modern approach to matchmaking – which has finally thrown blind dates and long-term contracts out the window. This isn't your grandmother's matchmaking!
Instead of working with a single matchmaker using a small rolodex of potential partners, VIDA Select's matchmaking team taps into the world's largest database of available singles. We'll quickly identify the matches who check all of your boxes so you can finally experience true chemistry. Are you ready to become our next success story? Schedule your complimentary consultation now by clicking the button below!
Get Started Now