I hope you enjoy reading the blog post.
If you want to chat now about your matchmaking search, click here.
Single In The City Reviews [Best GTA Matchmaking Service?]
Thinking about trying Laura Bilotta's Toronto matchmaking service? This Single in the City review has all the information you need to help you decide if it's the best way to find your ideal partner.
Keep reading to find out how she got started, what to expect, cost, and more!
Single In The City Matchmaking Review Table Of Contents:
Our team of matchmaking experts has reviewed over 200 services, diving into their processes, success rates, costs, and customer experiences.
With our industry experience dating all the way back to 2009, our reviews are built on extensive research, a keen understanding of the matchmaking landscape, and first-hand knowledge of what clients value most in a matchmaker..
Let's get started!
Laura Bilotta's Road To Matchmaking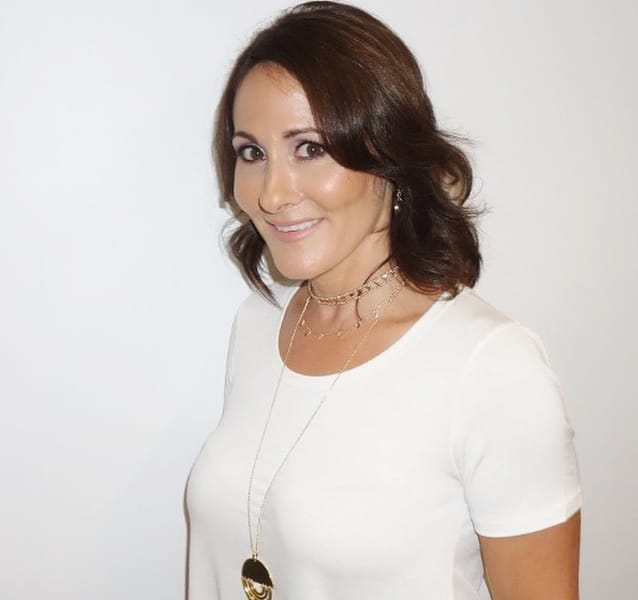 Laura Bilotta started on her matchmaking journey by organizing events for singles and speed dating in Toronto.
As she recalled in an interview,
"I found out about speed dating from a friend, attended an event, and was so amazed with this great concept. I knew that with my marketing and social skills, I could run similar events and create a great reputation in the dating industry."
In 2002, Bilotta took the plunge and launched Single in the City.
She noted in that same interview that connecting singles seemed like second nature to her.
"I always had the passion and knack for matching people up and creating social engagement. I recognized the need for such events as I and many of my friends were single and found it difficult to meet people."
Over the years, Bilotta gradually expanded her services. Single in the City now provides an array of offerings, including dating coaching, matchmaking, and singles events such as mixers, dances, and speed dating.
Primarily serving professional singles in Toronto and across Canada, Bilotta and her team are dedicated to finding solutions for their clients' dating and relationship challenges. She explained it like this in an interview with Dating Advice:
"We strive to find people solutions to their dating woes so they can get closer to finding their perfect match."
Bilotta describes herself as the "social butterfly" of her matchmaking service, and enjoys every opportunity to chat with singles, help them meet new people, and coach them through all their obstacles.
Over the past two decades, Bilotta has garnered media attention as a dating and relationship coach. She's been mentioned in various media outlets such as Elite Daily, Yahoo Life, and Eligible Magazine, among others.
She also dispenses dating advice through her podcast, The Dating and Relationship Show, and her book, Single in the City: From Hookups & Heartbreak to Love & Lifemates, Tales & Tips to Attract Your Perfect Match.
In a recent interview, Bilotta expressed the joy she gets from knowing that her book has had a positive impact on readers.
"It's always special when someone tells me how my book has helped them, and I'd love to introduce it to more people."
Want a taste of her dating advice? Here are 3 of her best tips for singles looking to dive back into the dating scene:
How Single In The City Works
The matchmaking process at Single in the City starts with completing an online profile.
Afterward, potential clients are asked to email the team, indicating their availability to meet with a matchmaker. Typically, in-person consultations are scheduled based on the client's location in Canada.
Bilotta acknowledges that dating can be taxing. She says many busy singles seek their services to eliminate wasted time on incompatible matches.
"Dating is time-consuming. You don't want to go out on a date only to realize within the first five seconds that they don't want kids if that's a deal breaker for you. That's a whole night wasted, not to mention money. People want someone to do all the background work for them so they can simply enjoy the dates."
There is a required non-refundable $250 consultation fee to meet one-on-one with a matchmaker. Even if you decide not to sign up for the service, you'll have the option to attend one of Single In The City's speed dating events.
If you do decide to proceed with the service, you'll pay the full cost upfront (more on that coming right up!). Then the search commences, and you'll be matched with compatible singles from Bilotta's database.
The number of dates you receive depends on your chosen service level, potential match preferences, and your matchability.
There is a $100 additional fee when you agree to a date with a recommended match. However, choosing to pass on a proposed match incurs no extra fees.
Back in the early years of her service, Bilotta said that her pay-per-match pricing structure reflected a "play as you date" concept.
"When it comes to our services, we want to ensure there isn't a financial barrier that's stopping someone from meeting 'the one.'"
It is worth noting that you can only pass on 3 potential matches during your membership timeframe. If you choose to pass on more than 3, you'll be asked to leave the service.
Reviewing photos of suggested matches requires an extra $50 investment, bringing the additional per-match fee to $150.
In addition to matchmaking, Single in the City offers date coaching services in person or via an online platform. According to Bilotta, she is proud of her wide geographical range of coaching clients.
"I'm always getting new people outside of my area, which is amazing because geography shouldn't be the thing that stands in someone's way of getting the help they need to meet the right person."
Single In The City Cost
Matchmaking packages range from $250 to $4,000+:
All options come with a year-long contract, dating coaching, access to speed date events, and a copy of Bilotta's book, and unlimited potential matches from within their database.
If you're looking to work directly with Bilotta, the Elite International option is your only choice. Pricing for that option is revealed during the consultation, and depends on the particulars of your search requirements.
If you decide to leave the service at any point, your membership will be put on hold for 3 months. After the allotted amount of hold time your membership will be canceled.
Should you choose to return after this period, you will start your matchmaking journey again and be required to pay another $250 fee.
Single In The City Reviews
This Toronto-based service has a 1-star rating on Yelp, based on only 3 reviews.
This reviewer attended a speed dating event and thought there were problems with the matching process:
This former client shared that she did not receive a single match through the service after signing up:
And this reviewer mentioned what they perceived to be poor customer service:
There were also 3 not recommended reviews, one of which gave the service 1 star. The other two were 5-star reviews, with the singles sharing that they enjoyed the Single in the City events:
Is Laura Bilotta The Best Toronto Matchmaker For You?
Choosing the right matchmaking service ultimately depends on how you feel after your initial consultation, and your preferences regarding factors such as blind dates, multi-month contracts, and where your matches come from.
Traditional matchmakers typically match clients with other paying clients, or with singles in their database. And while your perfect partner may indeed have opted for the same service you did, it's also a bit of a dice roll.
That's because compatibility needs to go in both directions - it's not enough to just be paired with someone who meets your requirements. You also need to meet theirs.
And that's difficult for any matchmaker to consistently achieve from within a limited database in any one city. That's why one of the industry's most common complaints is meeting people who leave you wondering about the logic behind the pairing. 
Many matchmaking services say they don't share photos because they want clients to focus on compatibility and personality, asking clients to maintain an open mind when meeting new people.
And some singles may be comfortable with the blind date approach, while others may place a high value on physical attraction as an essential component of chemistry.
VIDA Select, another option that Toronto singles should consider, shares full profiles, including photos, with clients at all levels of service. And VIDA's modern approach unlocks the largest source of eligible Toronto singles there is, which means you can look forward to dates with people who have true relationship potential!
You also have full control over who you meet - you can approve or decline as many potential matches as you'd like.
Moreover, VIDA Select offers the convenience of pay-as-you-go monthly packages, eliminating the need for a long-term commitment. On average, clients find their special someone within three months of joining the service.
Intrigued? See if VIDA Select is right for you - go here!
All product and company names are trademarks™ or registered® trademarks of their respective holders. Use of them does not imply any affiliation with or endorsement by them.
Why Choose VIDA Select?

Since 2009, thousands of clients have discovered true love thanks to VIDA Select's fresh, modern approach to matchmaking – which has finally thrown blind dates and long-term contracts out the window. This isn't your grandmother's matchmaking!
Instead of working with a single matchmaker using a small rolodex of potential partners, VIDA Select's matchmaking team taps into the world's largest database of available singles. We'll quickly identify the matches who check all of your boxes so you can finally experience true chemistry. Are you ready to become our next success story? Schedule your complimentary consultation now by clicking the button below!
Get Started Now