I hope you enjoy reading the blog post.
If you want my team to just do your online dating for you, click here.
Best Akron Matchmakers: 3 Dating Services To Consider!
Not sure which Akron dating service will give you your best shot at meeting someone special? Start here! In this quick guide to the best Akron matchmakers, you'll get a short overview of each service so you know what to expect.
Check out how much they cost, whether or not they require a contract, and what their process is!
The best way to ensure you hire just the right matchmaking service for you is doing some research, so let's get started with…
Lunch Date isn't just an Akron dating service - it's actually based in Cleveland. But matchmaker Mike Green's reach extends throughout all of Northeast Ohio. Green has been an Ohio matchmaker for over 20 years, and prior to that had a career in medical sales.
Clientele
Green works primarily with career-minded, professional singles, although his database includes matches from ages 23 to 72. As he explained in an interview,
All our clients are corporate people who are ground in what they do. Or new transplants to town who simply don't know how, or don't have time, to meet people. We bridge the gap.
Cost
For around $595, Ohio singles can expect up to 8 dates over the course of 6 months. You have the option of paying an additional fee for more matches, or renewing your entire contract for $395.
Contract
Yes
What To Expect
As you might expect from the name, the Ohio singles in Green's database are paired up for lunch dates based on compatibility. Meeting for coffee or drinks is also an option.
When Green identifies a promising pairing, both halves are given a description of the other. Whenever there is mutual interest in meeting, the details for the date are coordinated. After each date, there's an open invitation for each person to check in and let him know how things went.
Founded In
1995
Elizabeth Cobey-Piper & Susie Hardesty, Dating Directions
Susie Hardesty spent 10 years as a matchmaker with Great Expectations before co-founding Dating Directions in Columbus with Elizabeth Cobey-Piper, a long-time Ohio dating coach.
This Ohio matchmaking duo helps singles around the state, making it an option worth considering if you're looking for an Akron dating service.
Clientele
Like Green, Dating Directions' main client base is professional singles who are looking for a serious relationship. As Cobey-Piper describes it, they offer a "high-end solution for relationship-minded singles."
Cost
Prices start around $3500 for 10 to 12 introductions over the course of 12 months."Elite" matchmaking services can run around $7,000.
Contract
Yes
What To Expect
Dating Directions bases its matchmaking process around 6 factors its co-founders have identified as predictors of dating success. They've even written a book about it. As Cobey-Piper explained in an interview with DatingAdvice.com,
We use these six factors to help clients assess what is working in their search for love and what they can shift to become successful.
Clients are paired with singles from the Dating Directions database, and can also attend members-only events.
These Akron matchmakers also offer date coaching, image consulting and online dating makeovers.
Founded In
2003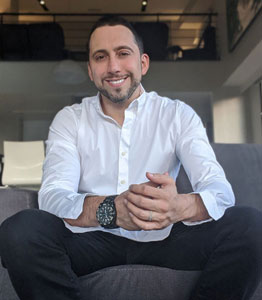 If you're dating in Akron, Columbus, Dayton, Toledo or anywhere else in Ohio, VIDA Select's team of professional matchmakers can help find your perfect match!
One of VIDA's biggest advantages over some other Akron dating agencies is access to a nearly unlimited pool of amazing Ohio singles. And because you get to pre-approve all your matches based on photos and a profile, you can look forward to meeting highly compatible people!
Clientele
VIDA Select clients are generally successful and professional men and women in their late 20s to mid 60s. But VIDA's modern approach can help adults of just about any age find love.
Cost
The menu of matchmaking service packages are all priced in part by the total number of hours that should be devoted to finding highly compatible matches for you each month. In fact, VIDA's services are pay-by-the-month rather than a long-term contract.
Factors like the number and complexity of your match criteria, as well as the scope of your search, help inform which package is right for you. Three levels of service are offered: Basic, Premium and Elite.
Basic packages start at $995 per month, Premium packages start at $1595 per month, and Elite packages start at $2395 per month.
Contract Required
No
What To Expect
The very first step in the process is a quick screening just to ensure you're a good fit for VIDA, and that VIDA is right for you.
Next up is a consultation where we get to know a little bit about you and your idea of a "perfect match." You'll also learn about all of the matchmaking package options, and you and your matchmaking advisor can decide which one best fits your search.
Then it's the most important part of the journey - working with your dedicated matchmaker and meeting some incredible people!
And since VIDA is a month-to-month dating service, you can pause whenever you'd like to see where things lead with a promising match. It's that easy.
Why not see if you qualify right now?
Founded In
2009
All product and company names are trademarks™ or registered® trademarks of their respective holders. Use of them does not imply any affiliation with or endorsement by them.
Want us to do your online dating for you?

Hey, I'm Ally, VIDA Select's Director of Matchmaking.
We take all the frustration, hard work and hassle out of modern dating!
Imagine your very own Dream Team of highly skilled dating experts searching for the very best local matches, sparking their interest, and arranging all the dates for you.
Wouldn't it be nice to finally stop swiping and start dating higher quality matches so you can meet someone special?
We've helped thousands of singles just like you since 2009, and we're ready to make you our next success story!
What are you waiting for? Take the next step now…
See If You Qualify