I hope you enjoy reading the blog post.
If you want to chat now about your matchmaking search, click here.
Friend Of A Friend Matchmaking Reviews [2023 Cost & More!]
Thinking about hiring this GTA dating service? You've landed in the right place. This Friend Of A Friend Matchmaking review has all the details you're looking for!
Friend Of A Friend Matchmaking Review Table of Contents:
Our team of dating experts has reviewed over 200 matchmakers and their services, diving deep into the process, cost, client experience, and more. With over 14 years of first-hand industry experience, we know what clients value most in a matchmaking service!
The Origin Story
In 2013, Friend Of A Friend Matchmaking was founded by freelance writer Sofi Papamarko. As Papamarko explained in an interview shortly after launching her dating agency, she's been setting up her friends for as long as she can remember.
Describing the moment she decided to pursue matchmaking professionally, she recalled watching one of her friends dancing at a birthday party:
"She was wearing this black vinyl dress and was just losing herself in the song and I thought, "I know who would like her." The day after their successful first date, I launched into business planning Friend of a Friend."
Papamarko has also written extensively about dating and relationships, and was a regular columnist for the Toronto Star. She stepped away from her matchmaking business in 2020, with former client Claire AH buying the company.
The New Face Behind Friend Of A Friend Matchmaking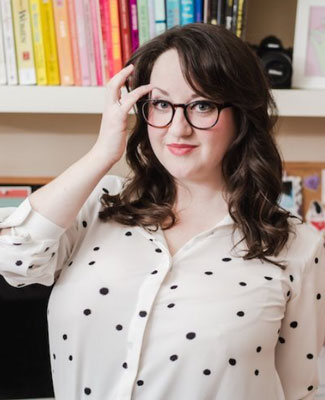 Prior to becoming a professional matchmaker, Claire AH did marketing and public relations for a sex education organization in Montreal.
AH was initially a client of Friend Of A Friend Matchmaking, the same year it launched. And while that's ultimately not how she found a relationship, she did have a positive experience.
After going through a medical crisis, AH said she gained a new perspective on how powerful having the support system of a healthy relationship could be. When she saw the service was hiring in 2016, she made the decision to pursue a career in matchmaking and ultimately took over the company.
Personal empowerment and relationship growth is central to her matchmaking philosophy. As she explained,
"I talk to my clients about the person they're looking for and the relationship they're looking for. We talk about what has and hasn't worked in the past, the patterns, and the attachment style."
What To Expect From Friend Of A Friend Matchmaking
Friend Of A Friend Matchmaking helps singles in the GTA, including Toronto, Hamilton and Burlington, as well as Ottawa.
It's a selective service, as their FAQ advises they are a "small business and know our client base very well." If they don't feel they can successfully match you, they won't take you onboard.
But apart from that, the service prides itself on inclusivity. They offer matchmaking for "all genders, ages, abilities, and sexualities." Friend Of A Friend has a matchmaker in Toronto who specializes in LGBTQIA+ matchmaking.
Clients are matched with other clients and members of the database. If you purchase one of the more expensive packages, you may also be matched with singles the team has recruited from a variety of places, including dating sites like Match.com, Bumble, and OkCupid. (Per their FAQ, clients are always notified beforehand when a potential match is sourced this way.)
Explaining that they prioritize matching based on compatible personalities, clients are sent on blind dates. You'll be presented with a profile to review, but it doesn't include photos.
The number of matches is unlimited, but they don't guarantee a specific number of dates. Matches are introduced over email, and as their website points out, "The going-on-a-date stuff is entirely up to you."
If you're interested in working with matchmaker Claire AH and her team, the first step is filling out the application on the website.
It takes approximately 10 days to hear back from their team if they think you are a good candidate for their client roster. Otherwise they might not get in touch.
If you pass the first screening, you'll have a call with Claire AH to talk about your dating situation and goals in more detail.
Assuming you both determine the service is a good mutual fit, you'll select a matchmaking package and sign the contract. The next step is filling out a questionnaire that will be used to put together your profile and select your potential matches.
How Much Does Friend Of A Friend Matchmaking Cost?
Matchmaking packages range from a budget-friendly $750 CDN to over $17,000 CDN.
Most options include a limited number of dating coaching sessions and at least 1 to 5 matches. Contracts typically span 1 year.
This Toronto matchmaking service also offers stand-alone dating coaching for clients who want to focus on relationships, sexuality, and self-esteem. This service costs $100 CDN an hour, or $549 CDN for a six session coaching package.
Online dating support packages can be anywhere from $149 CDN to $459 CDN, depending on what level of help you want.
Curious how those prices stack up with a few other Toronto matchmaking services? Let's do a quick comparison!
Enamour, another option that should be on your radar if you're looking for a more tailored experience, starts at around $20,000 for 6 months of service.
A highly selective service, Enamour maintains an "invite only" database and also utilizes recruiting tech and an extensive network of scouts to source highly compatible matches.
Like Friend Of A Friend, VIDA Select offers a range of price points: Basic matchmaking packages start at just $1095, Premium packages start at only $1695, and Elite packages begin at just $2595.
But when it comes to contracts, VIDA does things a bit differently. There are no long-term commitments, because packages are purchased on a monthly basis. That means if you meet someone right away, you don't end up with months of search time you don't end up needing.
On average, VIDA clients meet someone within just 3 months of starting service! And with VIDA, you'll never have to face another disappointing blind date again. Every client has the opportunity to review a full profile, including photos, of each potential match before agreeing to meet.
Intrigued? Discover if VIDA Select is the best option for you by going here!
All product and company names are trademarks™ or registered® trademarks of their respective holders. Use of them does not imply any affiliation with or endorsement by them.
Why Choose VIDA Select?

Since 2009, thousands of clients have discovered true love thanks to VIDA Select's fresh, modern approach to matchmaking – which has finally thrown blind dates and long-term contracts out the window. This isn't your grandmother's matchmaking!
Instead of working with a single matchmaker using a small rolodex of potential partners, VIDA Select's matchmaking team taps into the world's largest database of available singles. We'll quickly identify the matches who check all of your boxes so you can finally experience true chemistry. Are you ready to become our next success story? Schedule your complimentary consultation now by clicking the button below!
Get Started Now