I hope you enjoy reading the blog post.
If you want to chat now about your matchmaking search, click here.
Hunting Maven Review [2023 Cost, Client Experiences & More!]
Wondering if Julia Bekker and the Hunting Maven team have what it takes to find your ideal partner? This Hunting Maven review will help you decide! 
Our team has reviewed over 200 matchmaking services, digging deep into their processes, success rates, client experiences, and more.
We've been in the industry since 2009 and our reviews are built on extensive research and a deep understanding of the matchmaking landscape.
In this Hunting Maven review, you'll get insights into the company founder Julia Bekker, her matchmaking process, how much it costs, and more.
Hunting Maven Review Table Of Contents:
Let's jump in!
Meet Matchmaker Julia Bekker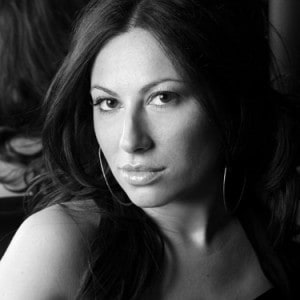 Prior to starting her own firm, Julia Bekker gained experience working for an elite matchmaking service headquartered in New York City.
Her journey into the matchmaking industry began unexpectedly when she applied for a position advertised on Craigslist at a dating agency.
Bekker was offered the executive assistant and event planner position at Serious Matchmaking, where she spent 8 years working closely with well-known millionaire matchmaker Janis Spindel.
During this time, her passion for matchmaking grew, eventually leading her to establish her own service in 2010 - Hunting Maven.
As she shared in an interview, the name reflects her commitment to searching for matches.
Bekker says matchmaking is more than a job. She considers it to be her true purpose in life, stating,
"It's not just my profession; I consider it my calling. I find it very rewarding to help people attain something so special and rare."
She also believes connecting people has always been a part of her character. As she puts it,
"I've always been a natural connector, I really get people, and I think they feel that."
Bekker's Hunting Maven clientele primarily consists of professional, successful men aged 30 to 60. Women can join her database of singles, and occasionally she makes exceptions and takes them on as paying clients.
When describing her clients, she portrays them as highly accomplished individuals who need a little help in the love department.
In her own words,
"My clients and candidates are successful, high quality, career-driven yet well-balanced people who are also relationship-minded and ready to make love and partnership a priority. They have their lives together and are generally happy, it's just that one piece of the life puzzle they want help with."
Two years after opening Hunting Maven in NYC, she expanded down into South Florida, co-founding Love Boss Matchmaking. 
How Hunting Maven Works
The matchmaking process begins with an initial consultation, where men interested in hiring Bekker have the opportunity to express their relationship expectations and desires.
Prior to signing on clients, she often conducts home visits and background checks to ensure they're a good fit for her services.
If both parties agree to move forward, a contract is signed matchmaking service begins. Bekker utilizes her digital rolodex of singles and also conducts personalized searches to identify potential matches.
As she puts it, "I possess a network of high-quality singles and also scout outside my network. It's like having a personal love hunter."
The Hunting Maven says she is always on the lookout to expand her existing network of singles and is open to engaging with anyone, anywhere if she believes they would be a good fit for someone.
As she mentioned in an interview, "I love to help and empower people and see them happy and achieving their goals. Seeing their transformation brings me so much joy."
After each introduction, clients are encouraged to provide feedback, sharing insights on compatibility and personal impressions. In addition to matchmaking, she offers coaching and image consulting.
Now that you know how the process works, you might be wondering how much it costs.
The Hunting Maven Price Tag
Hunting Maven offers a menu of options tailored to individual preferences and needs. Prices range from $5,000 for 3 introductions to $25,000 for 12 introductions.
It's free for women to join her singles database, however, as a non-paying client you'll only ever be contacted if you meet the criteria for a paying client.
Personalized coaching and dating consulting services are available for an additional fee. For those seeking immediate guidance, Bekker offers "on-demand" dating advice for $379 per month.
Hunting Maven Reviews & Cost Comparison
This New York matchmaking service hasn't been reviewed much online. Hunting Maven only has 2 older reviews on Google, resulting in a 5-star rating:

Both 5-star reviews praised Bekker's matchmaking acumen and mentioned they were in relationships as a result of working with Hunting Maven.
Hunting Maven has a listing on Yelp but has not been reviewed yet. This elite matchmaking service also has yet to be reviewed on platforms like Trustpilot and BBB.
Limited online reviews aren't all that surprising, especially since elite matchmaking services often have clients who prize confidentiality.
So determining if Hunting Maven is the right choice for you will depend on factors like how many matches you'd like to meet, how you felt the initial consultation went, cost, etc.
When it comes to cost, let's take a quick peek at how Hunting Maven's prices compare with other elite NYC matchmaking services.
Enamour, for instance, also offers extensive scouting in addition to matches selected from a highly curated, invite-only database. Enamour's matchmaking packages start around $20,000 for a 6-month contract.
Serious Matchmaking prices range from $25,000 to $1,000,000 depending on which matchmaker you work with, the scope of your search, and other factors. Contracts for men typically span 12 months.
NY matchmaker Lisa Ronis offers matchmaking packages that start around $15,000. A veteran of the fashion industry before launching her service in 2000, Ronis works with both men and women as paying clients. Contracts generally last 1 year.
VIDA Select also offers elite matchmaking services for NYC singles, but with a different approach to contracts. Paying for an entire 3, 6 or 12-month contract up front is the industry standard, but VIDA offers monthly packages.
Premium services begin at just $1695 per month, and Elite packages start at only $2595. Thanks to taking a modern approach that unlocked the largest pool of eligible singles there is, the average VIDA client meets someone special within just 3 months of service.
Discover if VIDA Select is the right matchmaker for you. Start here!
All product and company names are trademarks™ or registered® trademarks of their respective holders. Use of them does not imply any affiliation with or endorsement by them.
Why Choose VIDA Select?

Since 2009, thousands of clients have discovered true love thanks to VIDA Select's fresh, modern approach to matchmaking – which has finally thrown blind dates and long-term contracts out the window. This isn't your grandmother's matchmaking!
Instead of working with a single matchmaker using a small rolodex of potential partners, VIDA Select's matchmaking team taps into the world's largest database of available singles. We'll quickly identify the matches who check all of your boxes so you can finally experience true chemistry. Are you ready to become our next success story? Schedule your complimentary consultation now by clicking the button below!
Get Started Now