I hope you enjoy reading the blog post.
If you want to chat now about your matchmaking search, click here.
The 6 Best Matchmakers In Phoenix (Cost & Reviews)
Finding your perfect match online isn't easy - especially if you don't have a lot of time to devote to swiping and messaging. And when long hours make it hard to meet people outside of the office, hiring a Phoenix matchmaker to do the legwork for you makes perfect sense.
There are a lot of options out there, and like any service provider the quality varies. Our team of matchmaking experts has reviewed over 200 services, taking a deep dive into their processes, success rates, and customer experiences.
Our reviews are built on extensive research and a thorough understanding of the matchmaking industry.
So start your search here, with this list of the best 6 professional matchmakers in Phoenix!
Enamour
Enamour's elite matchmaking team uses a blend of AI, advanced recruiting technology and relationship psychology to pinpoint highly compatible matches.
Clientele
Accomplished and highly selective Phoenix professionals looking to find their ideal partner.
Cost
Matchmaking packages start at $20,000 and can be tailored for each client.
What To Expect
Each client is paired with a dedicated matchmaker who learns your preferences, desired traits, and other criteria for an ideal partner. Enamour's approach to matchmaking is two pronged.
First, your matchmaker will select highly compatible potential matches from Enamour's invite-only database. Each one is carefully screened via an in-depth interview process, then presented for approval. Enamour's team also uses advanced scouting methods to broaden the search beyond the exclusive database.
After each date, your matchmaker will gather feedback. This process allows your search to be further refined as necessary, and also provides insights into the dating process.
Additional Services
Personal styling, dating & relationship coaching, professional photography
VIDA Select (by Scott Valdez)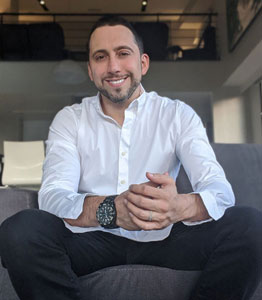 VIDA Select's elite matchmakers not only have access to the largest pool of singles in Phoenix and Scottsdale, but can also find your perfect match in any city you want to date in! That means VIDA is the perfect solution if you're only in Arizona for part of the year.
Clientele
Successful men and women seeking a serious relationship, typically in their 30s to 60s.
Cost
Thanks to VIDA's 'pay as you go' structure, matchmaking service is provided on a monthly basis - no long-term contracts! There are 3 different levels of matchmaking services offered to clients: Basic, Premium and Elite.
The cost of your package is highly correlated with the number of hours that should be devoted to finding your soulmate every month. Factors like your list of match "must haves" and how many locations you'd like to search in will help determine which package is best for you.
Basic packages start at $1195/month, and Premium options start at only $1795/month. Elite packages begin at $2595/month. On average, clients meet someone special in only 3 months.
What To Expect
The first step to finding your perfect partner is a low-key phone conversation with a VIDA matchmaker to see if you qualify. Next, you'll work hand-in-hand with your dedicated matchmaker.
VIDA is a modern matchmaking service, so she'll use a data-driven process and the latest tech to find highly compatible singles.
You're in total control of the process, so you can approve or pass on each match after viewing a full profile. And the best part is you get unlimited matches each month you want service!
Because you aren't locked into a contract, you can stop, pause, and begin your service at any time - simply pay for each month you'd like to meet incredible, high-quality singles who meet all your 'must haves'.
Additional Services
Image & style consulting, professional photography, dating coaching
SPIES (by Roseann Higgins)
SPIES stands for Single Professional Introductions for the Especially Selective, and was founded by Roseann Higgins over 20 years ago. Prior to becoming a matchmaker, Higgins spent 16 years in the Navy.
Clientele
SPIES is based in Phoenix, but works with affluent clients all over the US.
Cost
$6,000+/1 year commitment
What To Expect
Women can apply to join the 70,000+ singles in the SPIES national database for free, however there are no guaranteed matches.
For men, the first step is a "discovery conversation," where you'll meet with a SPIES matchmaker and discuss everything from your relationship goals to your idea of a perfect partner. There's a fee of several hundred dollars for the consultation, paid whether or not you're accepted as a client.
Once you've signed the contract, the SPIES process is much like any traditional matchmaker's. You'll meet with matches pulled from their national database, and provide feedback after each date.
Clients can also meet other single professionals at members-only events hosted by the matchmaking service. To learn more, check out our SPIES Matchmaking review!
Joann Cohen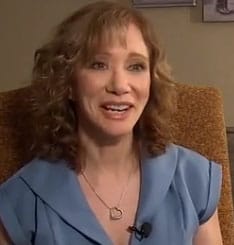 Joann Cohen's 15 years of experience in both recruiting and human relations makes her a natural at matchmaking, and she applies many of her recruiting techniques to build up her database of high-quality Arizona singles.
Clientele
Cohen works with single men in both Phoenix and Scottsdale, often working in fields like engineering and technology. A boutique matchmaker, she only takes on up to 15 paying clients at once.
Cost
Price and commitment varies by client.
What To Expect
Women can join Cohen's database at no cost, however inclusion does not come with a guarantee of ever being matched with a male client.
For men, the process starts with a 2-hour consultation, the fee for which will either be applied to your matchmaking services or refunded if she decides not to take you on as a client.
Cohen is a dating coach as well, so you'll receive dating tips and advice in addition to matchmaking services. She'll also take a tour of your residence, which not only helps her get to know you better, but she can also offer suggestions on how to make a better impression on your date.
You'll be introduced to people from her database, and Cohen also does "online sourcing" and recruiting at local events. Once she's identified a good match, Cohen will meet with her in person before scheduling the introduction to make sure she's a good fit for you.
Additional Services
Image consulting, date coaching
Further Reading
Sameera Sullivan Matchmakers
Formerly known as Lasting Connections, Sameera Sullivan Matchmakers is based in Houston, TX. Sameera Sullivan has a presence in Phoenix, as well as offices in New York and Dallas.
Clientele
Sullivan's matchmakers each handle 8 to 10 clients at any given moment. Sullivan personally manages a maximum of 10 clients annually. Clients tend to be successful professionals, with men in their 40s to 50s making up the majority of paying customers.
Cost
$25,000 - $250,000+ with a 1-year commitment. Contracts include 6 months of "hold" time.
For women, there's no charge to have a profile included in Sullivan's database of Phoenix singles. But this comes with no active search, so you may not ever be matched with a male client. Woman have the option to become a "priority" database member for a one-time fee of $500.
As a priority member, you'll have a 1-hour interview with a matchmaker and also have a background check done. Priority members are considered first in the matching process, however there is still no guarantee of ever being selected as a match for a paying client.
If you'd like a matchmaker actively searching for your soulmate, you'll need to purchase a membership package. The cost varies based on factors such as what you're looking for in a match, how specific your requests are, and other details along those lines.
What To Expect
As a paying client, your matches will be sourced from her extensive Phoenix database. If you're open to traveling, she also maintains a national database which includes singles in California, Texas and New York. Sullivan's team also proactively scouts for potential matches, attending local sporting and social events, and even approaching women at coffee shops, gyms, etc. if they appear to meet some of your requirements, etc.
Sameera Sullivan Matchmakers can also source candidates via their website. A short synopsis of your profile (with nothing identifiable) is posted and interested women can apply to be considered as a match.
You'll approve all your matches based on photos and detailed information. Confidentiality is important, so your information will only be shared with matches you have accepted.
Further Reading
Exclusive Matchmaking (by Susan Trombetti)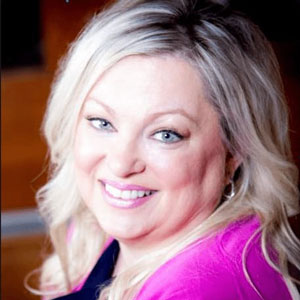 Susan Trombetti founded her elite matchmaking service on the East Coast in 2011, but has since expanded nationally - and offers matchmaking services to daters in the Phoenix/Scottsdale area.
Clientele
Typically successful men in their 30s+.
Cost
$7,500 - $250,000+/commitment detailed in contract
Women can become VIP clients and pay for matchmaking services, or apply to have their profile included in Trombetti's database of eligible singles for free. However the free option does not have any match guarantee.
Becoming an Exclusive Matchmaking client starts with a paid consultation - $350/Skype or $550/person.
Membership prices depend on the level of service you'd like, as well as other factors like your match criteria and the scope of your search.
If Trombetti's matchmaking services are out of your price range, you can opt for a $4,000, one-time "Bachelor Party." You'll be introduced to compatible singles during the evening.
What To Expect
Your matchmaking team will introduce you to Scottsdale and Phoenix singles selected from the Exclusive Matchmaking database. As with most traditional matchmaking services, you'll have the chance to give your matchmaker feedback after introduction.
Additional Services
Dating coaching, background checks (on your current romantic partner)
Further Reading
3 Ways To Ensure You're Hiring The Best Matchmaker In Phoenix
You've just read about 6 great matchmaking services, but maybe you're considering one that isn't on this list! You're about to invest your time, trust and in many cases a considerable amount of money, so make sure to do your homework before committing to a pricey contract.
#1: Go Beyond Yelp
You're likely no stranger to Yelp and Google reviews, and while local review sites can provide a general impression of what level of service a company may provide, keep in mind those reviews aren't always accurate.
The bulk of them probably reflect genuine experiences, but it's not unheard of for companies to post flattering reviews of themselves, or for competitors to post overly negative ones. For more accurate information, you'll need to dig a little deeper.
The Better Business Bureau will often post "warnings" about matchmaking services that have garnered a lot of legitimate complaints, so a quick check of their website could provide crucial input for you to consider.
The Arizona Attorney General's Office is another good place to see if a company has a history of complaints lodged against it, and local news outlets often do their own independent investigations as well.
A quick search of public records can unearth lawsuits, both pending and settled, so make sure to check the appropriate agencies for whichever state the matchmaking service is headquartered in.
#2: Go Into The Consultation Prepared To Ask Questions
The first step in hiring just about any matchmaking service is an initial consultation - either in person or via phone/Skype. Your potential matchmaker will use this interview as a chance to get to know you and your relationship goals, but you need to use it as an opportunity to interview them as well.
Before talking with any matchmaking services, have a clear idea of what you're looking for in a company. It's not just about having a budget in mind, although knowing what you can afford to spend is important.
Also put some thought into how important seeing a photo of your potential matches is, how often you may need to put the service on hold for things like travel, how many new people you'd like to meet, and that type of thing.
Here are 5 more crucial questions to ask a professional matchmaker: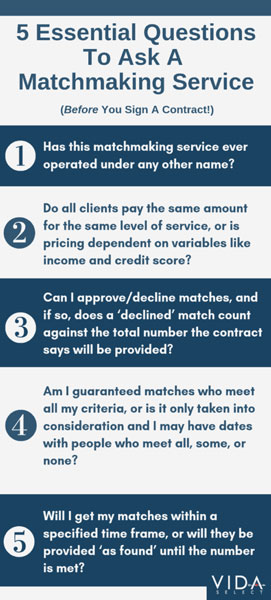 Those questions don't have a right or wrong answer per se - you need to decide for yourself what answers you want them to give, and hire accordingly. If you feel like a potential matchmaking service isn't giving you a straight answer, that should be a red flag.
#3: Put The Contract Under A Microscope
Depending on which matchmaking service you're interviewing with, you may find the initial consultation seems more like a sales pitch - complete with 'hard sell' tactics.
Don't let a high pressure salesperson keep you from taking all the time you need to review and fully understand the contract - before signing it.
In most cases you'll have 3 business days to change your mind, but after that time has elapsed you have virtually no recourse if you're unhappy with the service. And while 3 days may seem like plenty of time to reconsider, consider this warning the BBB issued about Phoenix Singles:
Most matchmaking services that require lengthy contracts don't offer refunds, so make sure you fully understand what you're agreeing to when you sign.
For instance, if it's an 'endeavor to find' type of contract, when you sign you're acknowledging the service will look for matches who meet your criteria - but you may be meeting people who don't.
Other companies may promise to provide a certain number of matches, but not specify the time frame during which you'll actually meet them. That means it could be in a few months or a few years.
Those considerations may or may not be deal breakers for you - the important thing is that you are aware of how the service will work up front.
And if the thought of committing to (and paying for) a year or more of services makes you nervous, consider starting with a matchmaker like VIDA that gives you exclusive service - on a month to month basis.
To learn more about how VIDA can find your perfect match, click here.
All product and company names are trademarks™ or registered® trademarks of their respective holders. Use of them does not imply any affiliation with or endorsement by them.
Why Choose VIDA Select?

Since 2009, thousands of clients have discovered true love thanks to VIDA Select's fresh, modern approach to matchmaking – which has finally thrown blind dates and long-term contracts out the window. This isn't your grandmother's matchmaking!
Instead of working with a single matchmaker using a small rolodex of potential partners, VIDA Select's matchmaking team taps into the world's largest database of available singles. We'll quickly identify the matches who check all of your boxes so you can finally experience true chemistry. Are you ready to become our next success story? Schedule your complimentary consultation now by clicking the button below!
Get Started Now