I hope you enjoy reading the blog post.
If you want to chat now about your matchmaking search, click here.
New Hampshire Matchmaker Top List: 6 Services To Consider!
Hiring a New Hampshire matchmaker can make your dating life exponentially easier. The trick is finding just the right service, because they can vary tremendously when it comes to cost, matchmaking process, and more.
Our team of matchmaking experts created this guide to help singles in New Hampshire find the best matchmaker. With our own experience in the industry dating back to 2009, we're well acquainted with all the major players!
We've written over 200 reviews of matchmaking services, leveraging our in-depth knowledge of the landscape and first-hand understanding of what clients value most.
Coming up, you'll get all the essential details on the top 6 New Hampshire matchmaking services. It's everything you need to make the right investment, all in one convenient article!
Starting with…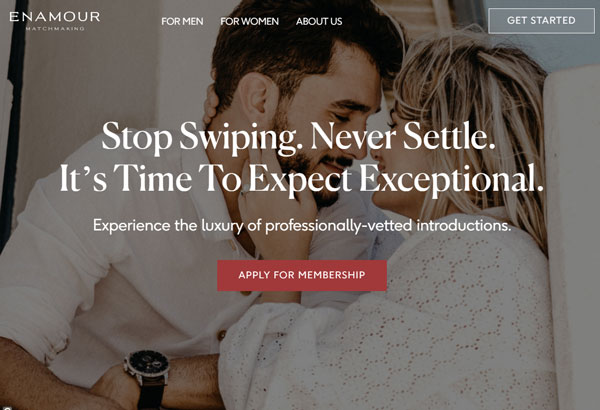 The Enamour team has been helping accomplished and selective singles meet incredible matches since 2009. Enamour is known for its tailored approach to finding your ideal partner, using a blend of relationship psychology, intuition, and personality profiling to identify highly compatible candidates.
Clientele
Enamour is perfect for those seeking a white glove experience.
Cost & Contracts
Enamour offers a selection of matchmaking packages, with contracts starting at 6 months. The cost of service begins around $20,000.
What To Expect
The process begins when you're paired with your personal matchmaker. She'll get to know all about you and your lifestyle, and what you're seeking in an ideal partner.
The search begins with Enamour's highly curated, invitation-only database. The team also employs recruiting technology as well as an extensive network of scouts to identify potential candidates.
All matches are thoroughly vetted, with the screening done via video or in person. Your matchmaker gets to the heart of compatibility, asking all those delicate questions usually reserved for the 3rd or 4th date.
Matches who pass the screening are presented to you for approval. After each date, your matchmaker will follow up with both you and your match, passing along insightful feedback and fine-tuning the search process as needed.
Enamour also offers a range of additional services, including personal styling, professional photography, and dating/relationship coaching.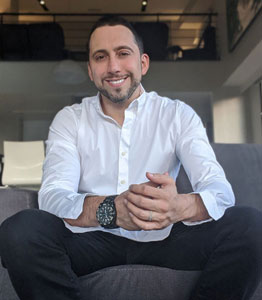 Also a veteran matchmaker, Scott Valdez founded VIDA Select in 2009. He helps singles in Portsmouth, Manchester, Concord, Nashua and across the state find their ideal partners.
His matchmaking team uses a blend of proprietary tech and old school intuition to hand-select highly compatible matches from New Hampshire's largest pool of singles.
Clientele
VIDA Select works with single professionals of all ages, from their 20s to 60s+.
Cost & Contract
Clients can choose from a range of matchmaking packages offered at 3 different levels of service. All packages are paid by the month, so you don't have to commit to a long-term contract.
Basic packages begin at $1195 per month. Premium packages start at just $1795 per month, and Elite options begin at only $2595 per month.
The cost of each package highly correlates with the number of hours that should be devoted to your search. That means you and your matchmaker will take into account factors like your match criteria, how many locations you'd like to date in, etc. when determining which package is best.
On average, clients meet someone special in just 3 short months!
What To Expect
Much like Ron Cater, VIDA Select doesn't extend service to everyone who applies. There is a quick screening process first, then an initial consultation to ensure you're a good fit (and vice versa!)
During the call, you'll share some basic details about yourself and your matching criteria, and learn about how the service works.
Once you've chosen which monthly package fits your requirements, you'll set up an in-depth interview with your dedicated personal matchmaker.
During this 90-minute call, she'll get to know your interests, hobbies, likes and dislikes, matching "must haves" - all the important details she needs to help the matchmaking team identify highly compatible people for you to meet.
You have the opportunity to review all your potential matches, based on a full profile and photos.
VIDA Select also offers services like personal styling and dating coaching, so you'll have everything you need to turn an amazing first date into a second one.
Executive matchmaker Jill Vandor has been with LunchDates for over 10 years, although the company itself has been around for more than 3 decades.
LunchDates is headquartered in Boston. But this matchmaking service helps singles in several East Coast states, including New Hampshire. The New Hampshire office is located in Nashua.
Clientele
LunchDates caters primarily to busy professionals.
Cost & Contracts
Potential clients choose either a 6 or 12-month contract.
The membership packages vary in cost depending on factors like your match criteria, locations you'd like to include in your search, etc.
Pricing generally starts around $1,500 to $3,000 for basic matchmaking services, and ranges higher for the "Executive Dating Service" option.
What To Expect
LunchDates' matchmaking process has 3 stages. First, there's an initial interview where you'll learn about the service and your membership options. They'll also ask you to share basic information about yourself, as well as what type of matches you'd like to meet.
The next step is a more in-depth consultation, which happens after you've purchased a contract. The matchmaking team learns more about you, your lifestyle, your interests, dealbreakers, etc.
Once they've gotten all the information compiled, the matching process begins. If you purchased a basic matchmaking package, your matches will come from within the LunchDates database.
Executive matchmaking clients can be introduced to singles scouted outside of the service as well.
Further Reading
Although her Wisconsin matchmaking service was started in 2019, Lori Mendelsohn has been introducing singles to each other for over 4 decades.
She made first successful match when she was just 19, and says she's been responsible for 15 marriages before starting her business.
Clientele
Mendelsohn helps singles along the Seacoast of Maine and New Hampshire.
Cost & Contract
Matchmaking packages and costs vary by client, and she doesn't disclose her pricing online. Contracts typically last 12 months.
What To Expect
Smart Funny Singles offers both stand alone dating coaching and matchmaking service. The year-long matchmaking service includes image consulting, a session with a "dating therapist" and dating coaching as well as curated introductions.
Becoming a client starts with a Zoom chat where you'll learn about her dating agency and she'll learn more about you and your relationship goals.
A traditional matchmaker, Mendelsohn does custom searches for individual clients, and also matches them with Wisconsin singles in her database (or as she calls it, her "date-oh-base.")
Mendelsohn has a background in fashion design, and also provides professional styling services for men.
As implied by the name, professional matchmaker Ron Cater's business is based in Portland. However the service also has an office in Portsmouth.
Cater has been in the industry for almost 40 years, and launched Matchmaker of Maine in 1997. He is also the face behind Successful Singles, a New England matchmaking service headquartered in Boston.
Clientele
Matchmaker of Maine typically works with singles over 40, although that's not always the case. As he explained in an interview, the business has a "certain niche within the marketplace," adding that it isn't "all things to all single people."
The matchmaker doesn't work with just anyone. For instance, all Matchmaker of Maine clients are non-smokers, and most have a college degree.
As Cater puts it,
We want people who are emotionally ready, emotionally available, and have realistic expectations of what they're looking for, so we're selective in terms of who we bring on.
Cost & Contract
Like many New Hampshire matchmaking services, pricing is nowhere to be found on their website. But based on online reviews, you can expect to spend anywhere from several hundred dollars to several thousand.
Factors like contract length determine the cost of your membership, and contracts start at 3 months.
What To Expect
Prospective clients start with a free 40-minute consultation to see if you're a good fit for the service. Of course, that process goes both ways. You can ask any questions you have to help you decide if this New Hampshire matchmaker is right for you.
After signing the service contract, Cater and his team get to work building your profile. You'll provide basic information about yourself, lifestyle and interests, as well as details about what type of people you're hoping to meet.
Clients also take some psychometric tests, personality quizzes, etc. to help the team screen potential matches. You'll then be matched with other paying clients, and singles who have included their profiles in the Cater's database.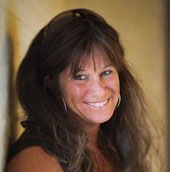 Cara, meaning 'beloved companion' in Gaelic, is indicative of Noreen Rochester's passion for helping people find love. She has been in the matchmaking industry for over 30 years, and launched Cara Matchmaking in 2013.
As she explained in an interview with The Portland Phoenix, she embraces a very traditional approach to her craft.
My business is old school. I don't have a database, I have pink and blue and yellow files and a million sticky notes.
Cara Matchmaking is headquartered in Biddeford, Maine but has an affiliated office in Portsmouth.
Clientele
Like Cater, Rochester specializes in helping daters in their 40s+ but works with singles in their 20s and 30s as well. In an interview with Sun Journal, she said her clients are hoping to meet that one someone special.
They don't necessarily want to get out there and meet 20 or 30 or 40 people. They're letting me do my job, the way I want to do it, which is find their match.
Cost & Contract
Rochester's matchmaking service costs $499 for a 1-year contract.
What To Expect
A traditional boutique matchmaking service, clients are matched with other clients within Rochester's database. The process starts with an initial consultation where you'll discuss your partner preferences.
If you move forward with the service, she'll check her roster for singles who meet your criteria. She'll typically present up to 5 profiles, and you can decide if you're interested in meeting them. If no sparks fly, she'll work on finding the next batch.
When there is mutual interest, she'll arrange either a date or a phone call for the two of you.
While your proactive search lasts for a year, if you end up not meeting anyone there is no charge to leave your profile in her roster. She won't be actively searching on your behalf anymore, but may contact you if you fit what a paying client is seeking.
Further Reading
All product and company names are trademarks™ or registered® trademarks of their respective holders. Use of them does not imply any affiliation with or endorsement by them.
Why Choose VIDA Select?

Since 2009, thousands of clients have discovered true love thanks to VIDA Select's fresh, modern approach to matchmaking – which has finally thrown blind dates and long-term contracts out the window. This isn't your grandmother's matchmaking!
Instead of working with a single matchmaker using a small rolodex of potential partners, VIDA Select's matchmaking team taps into the world's largest database of available singles. We'll quickly identify the matches who check all of your boxes so you can finally experience true chemistry. Are you ready to become our next success story? Schedule your complimentary consultation now by clicking the button below!
Get Started Now