I hope you enjoy reading the blog post.
If you want my team to just do your online dating for you, click here.
Idiot's Guide To Online Dating Terms & Lingo [2023 Edition]
New to online dating and feel like everyone is speaking a whole new language? What do all those online dating terms really mean?
If you've been out of the dating space for a while, modern dating terms can be mystifying.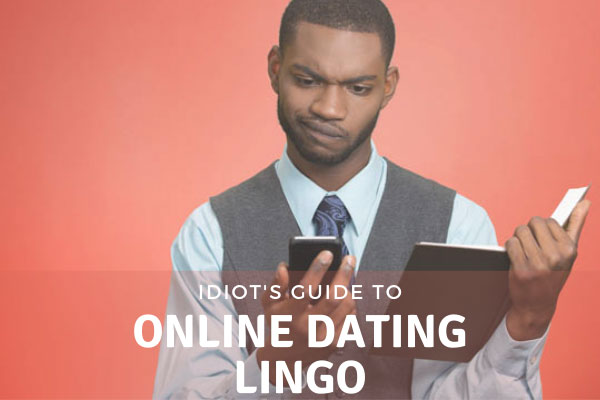 Online Dating Terms
Don't worry - from benching and boosts to submarining and more, this guide has all the online dating terms, lingo, and slang you need to know for dating in 2023!
Beige Flags
These are signs that a potential match might be boring, often signified by the fact that they put very little effort into their online dating profile.
Benching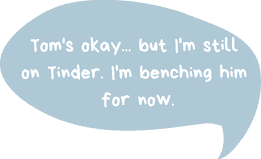 This happens when you meet someone you like, but you're not sure quite yet if they have true dating potential. So you text them just often enough to keep them interested, while simultaneously keeping your other options open.
Boost
Some services such as Match and Tinder allow you to pay an extra fee to 'boost' your profile. When you do that, your profile card is placed at or near the front of the pack for all the singles in your area, typically for an hour. That means your profile is seen sooner rather than later, so it gets more exposure.
Want more details? Read all about Tinder Boost!
Bot
A bot is a fake, automated account, and dating apps like Tinder and Bumble tend to attract them in droves.
Bots are designed to pump unsuspecting singles for information like credit card or bank account numbers, or for personal details that can then be used to get that information.
If your match is stunningly good looking, their bio is non-existent or generic, and the messages you receive just feel a bit off, put your guard up.
Here are some other ways to spot a bot:
Your match is uber attractive, and very interested in you.
Overly revealing photos, often that only show your match's body
No bio, or it only contains an Instagram handle. Scammers commonly steal photos from social media, so if the handle is spelled out rather than actually linked within the profile, it's likely a fake.
The first message you receive contains a phone number, link, or other contact information that will move the conversation off the app. For instance, a bot may point you toward a cam girl site, or to a malicious website for "verification."
If you find yourself matched with a suspected bot, simply use the app's 'unmatch' and/or 'report' function.
Breadcrumbing
As the name implies, breadcrumbing means you're leading someone along, usually by sending text messages sporadically.
This happens for a variety of reasons - some people don't know how to break things off and avoid confrontations of any kind. Others simply like the attention, and enjoy knowing they're keeping you interested.
If you get flirty messages from someone who seems to like you, but you can't move things beyond the messaging/texting stage, you're likely being breadcrumbed.
Bumble
Created by Whitney Wolfe, Bumble is a dating app that's especially popular with women since in most cases guys can't send the first message.
But apart from that Bumble works the same way most other dating apps do: swipe right on profiles in your Bumble match queue when you're interested, left if you aren't. When both people indicate interest, you match.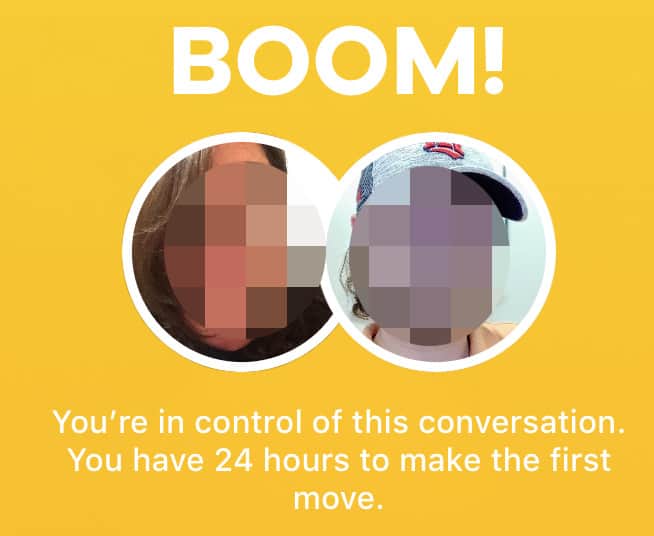 Bumble has another twist, though - women only have 24 hours to message their matches, or else the match will expire.
And men likewise only have 24 hours to respond to that first message.
If it's a same sex couple, either half can send the first message, and the other must reply within the time limit.
But once both halves of a match have contacted each other, you can exchange messages as long as you'd like with no further time restrictions.
Bumble isn't just for dating, it has two other modes as well:
BFF for finding new friends
Bizz for networking
Each mode has a separate profile, so your professional contacts won't see your dating profile. And when it comes to how to write a Bumble profile, keep it short & sweet. There's a 300-character limit, so you'll to pick a few of your most attractive qualities and focus on those.
For tips on Bumble conversations, profiles, and more, check out this Bumble Guide.
Bumble Boost
This is the paid version of Bumble, meaning you pay for access to the premium features. What does Bumble Boost do? All this:
See who has "liked" your profile already
Rematch instantly with expired matches, instead of having to wait until they pop up in your match queue again
Add an additional 24 hours to the amount of time you and your match have to initiate contact
Use as many Bumble Filters as you want to screen potential matches for various criteria like religion, political leaning, etc. (Free users can only apply up to 2 at any one time.)
Check out this complete Bumble Boost review for more details on the premium features!
Catfishing
Catfishing happens when the person you think you're messaging is actually someone else.
Romance scammers commonly use this technique to con lonely people out of large sums of money. They will build a "relationship" by gaining your trust and affection online, sometimes for months or even years, but it never leads to a face-to-face encounter.
Meanwhile, you'll be asked to cover emergency expenses, invest in 'opportunities', help them flee a foreign country by wiring funds, etc. If someone you're messaging always has a reason why they can't meet in real life, you're likely being catfished.
Catch & Release
This term typically applies to hooking up - a one night stand with someone you don't have a strong emotional attachment to, and whom you expect to metaphorically release back into the dating pool for someone else to hook up with.
CNM/ENM
These acronyms stand for consensual non-monogamy and ethical non-monogamy. In other words, both people have agreed to open the relationship and see other people.
Coffee Meets Bagel
This dating app that tries to match you with mutual friends on Facebook, although it will cast a wider net if it needs to. It was created by 3 sisters (Arum, Dawoon, and Soo Kang), and generally attracts singles looking for more serious relationships.
Here's how Coffee Meets Bagel works:
Every day at noon, the app will send you the day's potential matches, called "Bagels." Guys can expect up to 21 at a time, while women receive a smaller number of Bagels that have already "liked" them.
Regardless of your gender, you'll need to "like" or "pass" on each Bagel within 24 hours or they'll be replaced with the next day's fresh round of Bagels.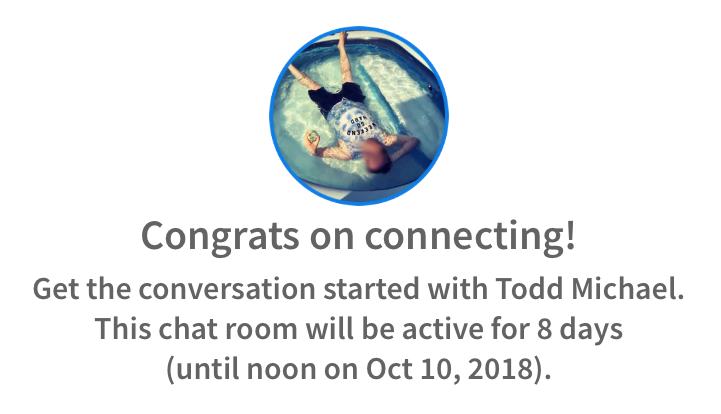 If two people "like" each other's profiles, it forms a match and you can message each other.
However, the conversation with any particular match can only last for 8 days.
You can also check out profiles in the app's "Discover" section, but if you want to "like" a Bagel there you'll have to spend "Beans" unless you pay for a premium subscription.
To learn more about how this popular dating app works, check out this Coffee Meets Bagel review.
Cookie Jarring
Considered a "toxic" dating trend, Cooking Jarring refers to the practice of stringing someone along in a relationship. They are considered a "Plan B" in case other options don't work out.
Cuffing Season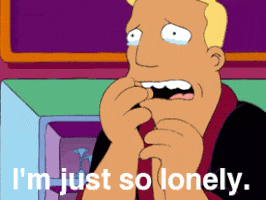 The cold, lonely, depressing winter months don't seem as long when you're in a relationship, which is why early fall to late winter is often called the cuffing season.
You're metaphorically handcuffing yourself to someone in the short term, and expecting to "free" yourself come spring.
Curve
Dating slang for rejection. Whether it's someone turning you down when you ask them out or standing you up for a date - you just got curved.
Cushioning
This isn't 'cushioning the blow' when letting someone else down. Instead, it's cushioning your fall if your current relationship doesn't work out by keeping other potential partners waiting in the wings.
Most people consider it "microcheating" because you're definitely investing time and emotional energy into keeping your Plan B interested in you.
Dawn Dating
Coined by Badoo, Dawn Dating refers to the practice of scheduling dates in the morning hours, typically before 10 am. Examples include meeting for morning coffee or going on a run together.
DTR
"Define The Relationship." This is when two people have a conversation about what the relationship has become. Are you a couple? FWB (Friends With Benefits)? Still casually seeing each other?
ELO Score
On Tinder, the app's algorithm assesses your overall desirability, and assigns you an internal (read: secret) rating that used to be called your ELO Score. That rating is based on a number of factors, including how you interact with the app and how other users interact with you.
For instance, if you behave in a manner the app dislikes, such as always swiping right on profiles rather than being more discerning, or rarely responding to messages, you'll likely have a lower score. If your profile doesn't receive many right swipes (or "likes"), that will also generally lead to a lower overall rating.
Your score helps determine which users see your profile, and when they see it. For instance, if you have a low rating and you live in a huge city like New York, your profile may not be shown to the most popular users.
To help ensure your score is as high as possible, you'll want to look as desirable as possible - and that's not all about looks. Use high-quality, clear photos, write an engaging, interesting Tinder bio, and make sure the app displays your education level and occupation.
In other words - make sure you appear like the good catch you are. Make sure to put these Tinder tips & tricks to work for you!
Emoji
Colorful cartoon-like icons that represent emotions, ideas, or objects. And in some instances, they have alternate meanings. For instance, unless you're messaging about your latest culinary creation, the eggplant 🍆 and peach 🍑 are typically used as stand-ins for our naughty bits.
Freckling
The opposite of cuffing season, freckling is when someone is only interested in a relationship during the warm summer months.
FWB
Friends with benefits. A no-strings attached sexual relationship.
Genderfluid
If you come across a profile and your potential match lists themselves as genderfluid, it means the gender they identify as shifts from day to day. One day they might identify as a woman, the next a guy, and the day after that maybe neither.
Ghosting
If someone you've been texting and/or dating suddenly vanishes without telling you why, you've just been ghosted. The ghoster will stop replying to your texts and they won't take your calls - it's like they've just disappeared, and yes, it sucks.
Happn
Happn is a dating app that presents you with profiles of people you've actually been in close proximity to during the day - around 273 yards, to be exact.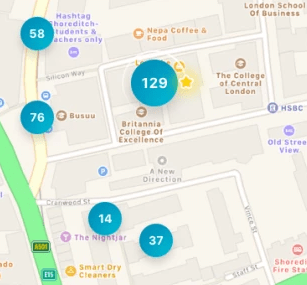 There's also a Happn map you can use to see where all your encounters within the last 7 days occurred, and check out their profiles by tapping on the icons.
Because your matches are based purely on proximity to other users, this app is best for singles living in densely populated areas.
Intrigued? Check out this detailed Happn review!
Hardballing
One of the online dating terms coined during the pandemic, Hardballing was identified by Bumble as the practice of determining what you really want in a partner after months of reflection.
Haunting, Orbiting, & Zombie-ing
Getting ghosted is bad enough. Your date has vanished from your life… but then out of nowhere they 'like' a Facebook or Instagram photo you posted.
They let you know they're watching you, but they don't seem to want back into your life - instead they just haunt you from afar like a spirit back from the dead.
Whether they're haunting, orbiting, or acting like a zombie, all of these mean the same thing.
Hesidating
One of the many online dating terms coined by Plenty of Fish, Hesidating is a trend that began in 2021. It refers to the feeling of indifference toward dating, when someone isn't certain if they want to be dating seriously, casually or not at all.
Hinge
Hinge is a dating app that doesn't follow the usual swipe right/left formula. Instead, you'll get around 10 matches every day. You can comment or "like" tidbits of information displayed in each profile, such as an answer to a Hinge question or a photo.
If the other person "likes" you back or replies to the comment you can then exchange messages freely.
Hinge markets itself as a "relationship" app, so if you're serious about getting into one, it's a good place to start. Read more about how Hinge works!
Hobby Dating
One of 2022's online dating terms, hobby dating refers to the trend of including niche interests in your dating profile to attract matches who share them. This makes it relatively easy to plan a first date around that particular activity.
IG/Insta
Short for Instagram. App users sometimes list their Instagram name in their bio, and many apps like Bumble and Tinder let you link Instagram to your profile. You can also use Instagram for dating.

Watch out for users who are only on an app to get more Insta followers rather than actually meet new people. You can usually tell because there's not much in the way of detail in their profiles.
Incel
Short for involuntarily celibate. In other words, someone who wishes they were having sex, but for whatever reason they're having trouble attracting women. (By choice? That's volcel).
IRL
"In real life." When your match agrees to take things offline and meet up IRL, you're in good shape.
Kittenfishing
Kittenfishing is basically catfishing lite. Catfishing is misrepresentation for a generally malicious purpose, be it for financial gain or emotional/psychological harm.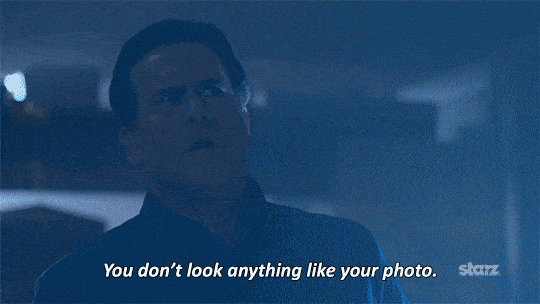 Kittenfishing, on the other hand, is an unrealistic profile that showcases someone in a wildly positive light. Think Photoshopped or outdated pics, embellished accomplishments, etc.
You're not really pretending to be someone else like a catfisher does, you're just inventing a New You - and that almost always backfires once you've met your matches in person.
Want to know when it's okay to lie in your dating profile? Click here.
Love Bombing
When you meet someone for the first time and they bombard you with love and affection for no reason, you're being love bombed. Once the person gets what they want from you, they typically either move on or tone down the behavior significantly. It's often abusive, creepy behavior - so creepy that it's even a tactic of cults to reel in potential members.
Match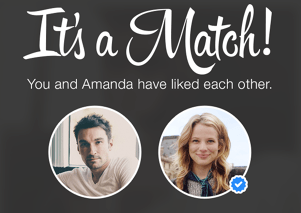 When you like someone online and they like you back, congrats! You have a match. Depending on the app you're using, you can then begin sending each other messages.
Microcheating
Microcheating is cheating without the physical part. Someone is microcheating on you when they're flirting and making an emotional connection with another person behind your back. So while it's not physical cheating, but can still be hurtful. (See: Cushioning).
Myers-Briggs
Browsing through profiles you'll often see a four-letter abbreviation like ENFP or INFJ. These are Myers-Briggs personality types. If you decide to meet up with someone who lists their type on their profile, make sure to know yours - it can be a great conversation starter.
Negging
This refers to the practice of insulting someone on a dating app, generally as a way to undermine their confidence.
Nostalgia-stanning
One of several online dating terms coined in 2022, Nostalgia-stanning is the millennial dating trend of evaluating their matches based on their reaction to pop culture references from 2000 to 2009.
According to a Plenty of Fish survey, it's a big turn-on when matches share the same fondness for music, movies, TV, etc. from this time period.
Non-binary
If someone says they're non-binary, it means they identify somewhere along an entire spectrum of gender identities, rather than as exclusively male or female. Also referred to as genderqueer.
ONS
A one night stand.
Pan/Pansexual
If you find someone online who lists themselves as pansexual, it means that they find themselves attracted to people of all genders whether they're women, men, or genderfluid.
Poly/Polyamorous
Someone who is ok with falling in love with and maintaining relationships with multiple lovers at the same time.
Roaching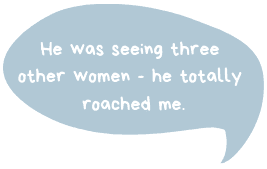 This happens when the person you've been seeing is hiding the fact they've been dating other people.
And when you find out and confront them, they claim they didn't realize it was a monogamous relationship.
SC/snap
Abbreviations for social media app Snapchat. If you're messaging someone on Tinder and they give you their snap, they're wanting to move things off the dating app and give you more access to their personal life (or in some cases, build more followers).
Situationship
Want to be in a relationship with someone without committing to being their boyfriend or girlfriend? If so, you've found yourself in a situationship.
Slide Into DMs
DMs = direct messages.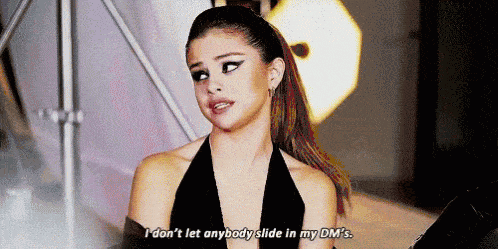 You slide into match's DMs when you've sent them a private message on social media like Instagram or Twitter.
If you reject someone on Tinder, then suddenly find them sending you a message on Instagram, it's called "Tindstagramming." (Pro dating tip: Don't do that.)
Slow Dating
This refers to the trend of singles spending more time getting to know matches on the dating apps before agreeing to meet for an in-person date.
Slow Fade
A gradual ghosting. Someone starts contacting you less and less frequently until they're gone from your life.
Sober Dating
Sober dating, or "dry dating", refers to dates where alcohol is not consumed. This trend gained momentum in 2022, particular among younger daters. Sober dating is an extension of the "sober curious" movement, which was fueled by an increase in alcohol consumption during the pandemic.
Sober curious refers to the so-called "gray area" wherein someone worries they might drink too much, but don't think they've reached the "alcoholic" stage.
Stashing
Have you ever stashed something to keep it hidden from view? Candy, presents, smokes?
Stashing in dating is the same thing, only with people. If you're dating someone but they refuse to introduce you to people they know and they never mention you on social media or to anyone else, you're being stashed.
Submarining
Submarining is when someone you thought had vanished from your life suddenly shows back up and acts like nothing happened. It's generally considered manipulative behavior, so if it happens to you let the submarine sink.
Swipe Left/Swipe Right/Super Swipe
"Swiping" is a term used for mobile apps, and happens when you use your finger to drag a profile photo to the left, right, or top of your phone screen depending on your interest level.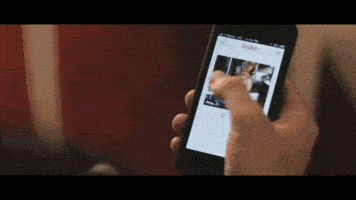 Word of warning - if you accidentally swipe the wrong way, you're typically out of luck.
On most apps, the only way to change your mind is to purchase an app's premium service that will allow you to undo your last swipe.
Swiping left means you're rejecting a potential match, and you won't be able to exchange messages with that person. Swiping right means "like" a profile - and if they "like" you back you can exchange messages with that person.
On Tinder, swiping your finger toward the top of the screen is called a "Super Like" - meaning you're really into them. Free users get a one each day, and upgraded users get 5. If you want to Super Like more profiles, you'll have to purchase additional Tinder Super Likes.
When you Super Like someone, or they Super Like you, you'll see a little blue star on their profile.
Bumble has the equivalent of a Super Like, called a "SuperSwipe." However on Bumble you don't get to use this feature for free. Bumble Super Swipes have to be purchased, which makes it a very convincing way to let someone know you're truly interested.
When you SuperSwipe on someone, or they SuperSwipe your profile, you'll see a yellow badge with a white heart in the center.
Want more matches? These expert tips will have more women swiping right on your profile, no matter what dating app you're using!
Thicc
If someone describes themselves as thicc, they're describing their body type. Thicc is the new curvy.
Thirsty
Thirsty means you're giving off the impression that you're desperate for sex, and it's one of the most unattractive ways you can portray yourself online or in person.
Tinder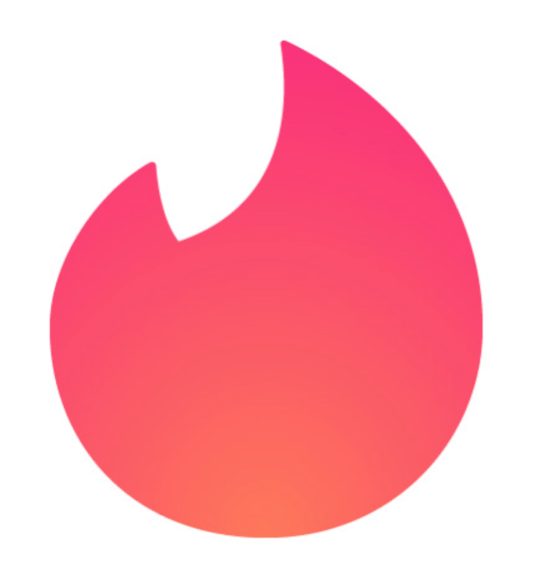 What is Tinder? The app that started the whole swipe right/left craze - and it's still one of the most popular dating apps in the world.
How Tinder works is simple: users simply swipe through the profiles in their match queue, which is comprised of people located within your specified distance.
If you like a profile, swipe right. Not interested in that person? Swipe left. If you're extremely interested, you can "Super Like" them by swiping up. There are also corresponding icons you can tap if you don't want to perform the actual swiping motion with your finger.
When you like a profile and that person also likes you back, you match. That means you can exchange messages. Either person can start the conversation on Tinder.
Tinder is free to use, but if you want premium features like swiping in other cities or seeing who has already "liked" your profile", you can upgrade to Tinder Plus or Tinder Gold.
Want to be successful on this popular dating app? Our Tinder Guide is crammed with all the expert advice you need!
WYD
An acronym for "What you doing?" If someone messages you this, they're wondering what you're up to.
Online Dating Doesn't Have To Be Hard!
These are some of the most common online dating terms. But if you still feeling like you're learning a whole new language, navigating modern dating can get overwhelming quickly. If you want to meet people you're truly interested in dating, a lot of puzzle pieces have to fit into place first.
An attractive profile, intriguing photos, compelling messages that make people want to respond to you - it's not easy, even if you've been in the dating game for a long time.
Don't worry - VIDA is here to help. Our dating experts will handle absolutely everything for you, from your profile to your photos - and even determine which are the best dating sites and apps for you!
Even better, you don't even need to worry about messaging your matches. Leave that to our team of professional writers.
Meeting your ideal partner is a whole lot easier with VIDA by your side! In fact, many clients who use our service find someone special after just a couple months.
Want to learn more about how VIDA can change your life? Click here!
Want us to do your online dating for you?

Hey, I'm Ally, VIDA Select's Director of Matchmaking.
We take all the frustration, hard work and hassle out of modern dating!
Imagine your very own Dream Team of highly skilled dating experts searching for the very best local matches, sparking their interest, and arranging all the dates for you.
Wouldn't it be nice to finally stop swiping and start dating higher quality matches so you can meet someone special?
We've helped thousands of singles just like you since 2009, and we're ready to make you our next success story!
What are you waiting for? Take the next step now…
See If You Qualify