I hope you enjoy reading the blog post.
If you want to chat now about your matchmaking search, click here.
The Matchmaker Of Maine Reviews: 2023 Cost, Process & More!
Wondering whether The Matchmaker of Maine can help you connect with someone special? With an abundance of Maine matchmakers to choose from, deciding on the right one can feel overwhelming.
Not to worry, this Matchmaker of Maine review has all the information you need to help you decide if Ron Cater and his team are the best matchmaking service for you.
Our team has reviewed 200+ matchmakers, digging deep into their processes, customer experiences, and success rates. Our reviews are built on extensive research and a keen understanding of the matchmaking industry.
Keep reading to find out what to expect from the matchmaking process, what former clients have to say, and more!
Here's What We'll Cover In This Matchmaker Of Maine Review:
Let's dive in with…
How Maine Matchmaker Ron Cater Got His Start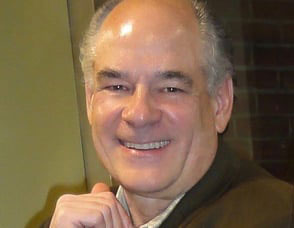 Ron Cater, founder of The Matchmaker of Maine, is an industry veteran.
Before establishing The Matchmaker of Maine, Cater launched his first matchmaking company, Successful Singles, in 1984. Based in Boston, Successful Singles has locations across Massachusetts and New Hampshire.
But Cater's initial foray into the matchmaking world began while he was attending dental school. A conversation with a friend who was already involved in the matchmaking industry out in California ignited a spark within him, eventually leading him to an unexpected career transition.
In his words, Cater recalls,
"He started talking to me about this whole industry and what they did and how they worked, and I didn't even know it existed. It was just very, very fascinating."
As Successful Singles continued to grow, Cater expanded his matchmaking presence by opening The Matchmaker of Maine in 1997.
With its primary location in Maine, The Matchmaker of Maine extends its services throughout the entire New England area.
Cater shared in an interview how The Matchmaker of Maine has carved out a specific niche in the marketplace. He explained it this way:
"We're not trying to be all things to all people. We know who we are. We know our system works because we've worked out all the kinks.""
Cater revealed that clients aged 40 and above are their ideal demographic, and that the majority of his clients are between 30 and 60, have a college degree, and are non-smokers.
A Peek At His Matchmaking Process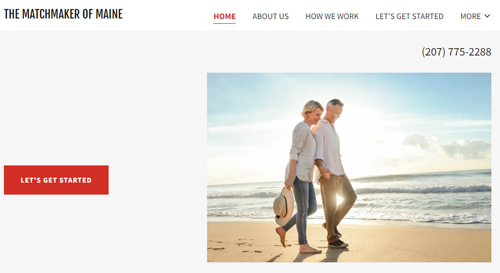 Potential clients begin with a personal 40-minute consultation. This one-on-one meeting is an opportunity for clients to share what they're looking for in an ideal partner.
The Matchmaker of Maine team uses this session to evaluate if you're a good fit for their service.
Cater described the consultation this way,
"As our objective is to get acquainted with the client, we conduct an interview. We strive to assure that, when people join us, we feel confident that we have appropriate matches for them."
Next is a detailed process encompassing compatibility assessments and personality tests. These evaluations give Cater and his team a deeper understanding of the characteristics and qualities a client is looking for in a partner.
However, they don't accept every person who is interested in working with the service. The company's interest predominantly focuses on partnering with singles who have realistic match criteria and are emotionally prepared to find someone special.
As Cater explained in an interview,
"We desire clients who are emotionally ready, emotionally available and have realistic expectations of what they're looking for, so we're selective in terms of who we bring on board."
According to Cater, The Matchmaker of Maine's methods are clear-cut, concentrating on helping individuals who've simply not had any luck in meeting the kind of person they're hoping to find.
"These are individuals who are very genuine and sincere and eagerly wish to be in a good, healthy relationship. It's not an easy task, and we just try to make this process a bit more manageable."
He encourages singles to maintain a positive attitude throughout the process and to always remain open to possibilities.
He shared with Dating News that there are so many singles out there who are looking for the same things in life, you just have to find them.
"You have to put yourself in situations where you can meet individuals who are single and available."
The Matchmaker Of Maine Cost
The Matchmaker of Maine doesn't openly advertise their prices online, choosing instead to discuss pricing details during consultations.
But per online reviews, pricing can vary depending on the duration of the membership selected.
Costs reportedly range from $1,000+ for 3 months to $2,000+ for longer-term memberships, however, there may be room for negotiation.
The Matchmaker of Maine offers a price match guarantee on their website, saying they will meet or beat the price of some competitors.
Ron Cater Matchmaking Reviews
This Maine matchmaking service is accredited with the BBB, and has a rating of A+.
There are 4 customer reviews, resulting in a 4-star rating.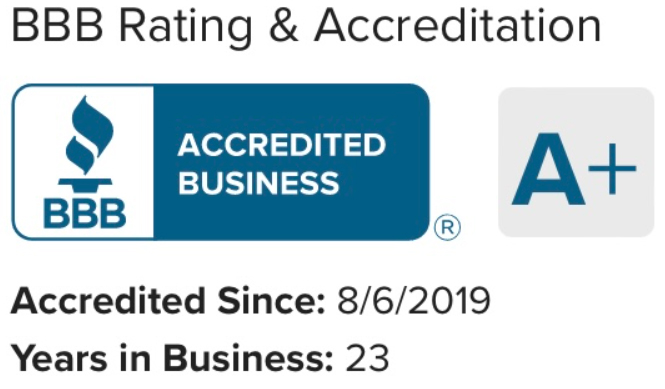 The 5-star reviews reported an overall positive experience working with Ron Cater and his team, as in this review:
On the other hand, this 1-star reviewer was dissatisfied with her matches and asked for a full refund:
The company has a 1-star rating on Yelp, based on just 2 reviews.

This client expressed frustration with both the quantify and perceived quality of her matches: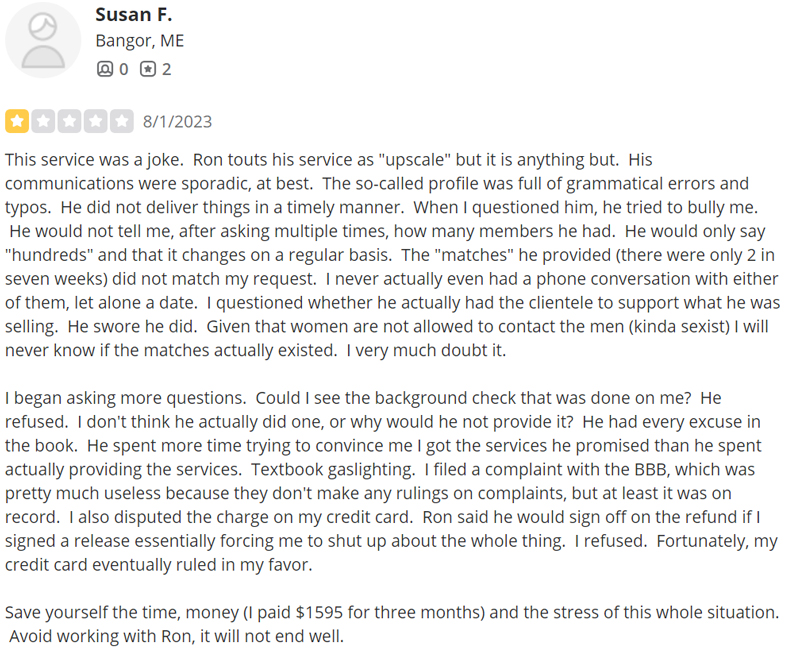 The other 1-star reviewer was the same former client who left a 1-star review on the BBB site.
Google reviews for The Matchmaker of Maine are predominantly positive, resulting in a 4.4-star rating.

This 5-star reviewer said he met several women, and eventually his perfect match:
This former client mentioned that Cater really took the time to listen and find out what kind of partner she was seeking:
This client said he was meeting compatible women, but hadn't met his ideal partner yet:

There were also a handful of 1-star reviews for The Matchmaker of Maine on its Google Business page. One of them was from a client who also left a negative Yelp review.
And this client reported not being able to actually connect with his matches:

Is The Matchmaker Of Maine Right For You?
With over 30 years of matchmaking under his belt, there's no question that Cater has established himself in the industry.
However, the question remains: Is his service the right choice for you? One factor worth considering before hiring any matchmaker is the source of your potential matches.
Many matchmaking services pair clients with others from their internal database. And while it's possible that your ideal partner has signed up with the same company you went with, there's one thing to keep in mind:
Achieving consistently high-quality matches from a limited database of singles in any one city is challenging for any matchmaker.
The reason?
Mutual compatibility. It's not just your checklist that matters - you also have to mesh with what the other person is seeking.
If the service you sign up with is pulling matches from a limited pool, the odds are high you'll be meeting people who don't fit some (or any) of your criteria. They have to match you with who they have available, not necessarily who is compatible.
That's why one of the most common complaints you'll read in online reviews is meeting people who don't fit your ideal partner criteria.
To help ensure that doesn't happen, some matchmaking services, like Enamour, take a slightly different approach than most traditional matchmakers. Enamour has a curated, invitation only database of singles.
But the Enamour team also uses recruiting technology along with an extensive scouting network to extend the search for your ideal partner far beyond that database, proactively identifying compatible singles for you to meet.
VIDA Select also takes a modern approach, using a search process that leverages the largest source of eligible Maine singles there.
That means clients enjoy dates with truly compatible, relationship worthy singles. On average, singles meet someone special within just 3 months of beginning service.
And with VIDA, matchmaking packages are pay-as-you-go. No long-term contract required. Basic monthly service starts at just $1095, with Premium packages starting at only $1695 per month. Elite packages start at only $2595 per month.
To learn more about VIDA, just go here!
All product and company names are trademarks™ or registered® trademarks of their respective holders. Use of them does not imply any affiliation with or endorsement by them.
Why Choose VIDA Select?

Since 2009, thousands of clients have discovered true love thanks to VIDA Select's fresh, modern approach to matchmaking – which has finally thrown blind dates and long-term contracts out the window. This isn't your grandmother's matchmaking!
Instead of working with a single matchmaker using a small rolodex of potential partners, VIDA Select's matchmaking team taps into the world's largest database of available singles. We'll quickly identify the matches who check all of your boxes so you can finally experience true chemistry. Are you ready to become our next success story? Schedule your complimentary consultation now by clicking the button below!
Get Started Now