I hope you enjoy reading the blog post.
If you want to chat now about your matchmaking search, click here.
Alexandria Matchmakers: 4 Best Services To Consider Hiring!
There are plenty of Alexandria matchmakers who say they can find your perfect match - but which ones can actually deliver on that promise? With so many options, doing a little research is a savvy move.
That's why our team of experts compiled this informative guide to help Alexandria singles connect with the best matchmaking service. Our industry experience dates all the way back to 2009, so we have first-hand understanding of what clients value most. We're also familiar with all the players - we've written over 200 matchmaker service reviews.
This quick guide to the 4 best matchmaking services in Alexandria will help you decide which one is best for you!
DC Matchmaking is headquartered in Washington DC, but founder Michelle Jacoby works with singles in Alexandria and throughout Virginia.
A relationship and dating coach since 2009, Jacoby says she launched her matchmaking service because she's been setting up couples for as long as she can remember.
As she explained in an interview for an alumni publication, "It's something I sort of instinctively know how to do—bring people together. It's a combination of listening skills, reading people and a lot of good luck with the universe."
Clientele
DC Matchmaking clients are "mostly older", although they range in age from 20 to 70+. She limits herself to working with around 20 paying clients at a time, usually men seeking a long-term relationship.
Including your profile in Jacoby's database doesn't cost anything. But it also comes with no proactive services. That means by taking that route you may never actually meet anyone, because you're only contacted if you meet a paying client's criteria.
Cost & Contract
A 12-month contract starts at $15,000 and comes with unlimited matches. Your individualized preferences and requirements are factored into the final price for services. Memberships can be placed on hold for up to 6 months.
What To Expect
As is the process with most Alexandra matchmakers, the first step to get more information is a phone call to learn more about their process. You can initiate that call by filling out a form on their website, or call directly.
If you feel Jacoby is the right matchmaker for you, and she can fit you into her client roster, you'll have a longer introductory interview. You'll share information about your dating goals and history, what you're looking for, etc, and sign the service contract.
The matches you'll be meeting come from her database of about 6,500 DC singles. You'll also meet people she's sourced organically, like in line at Starbucks, or found via her network of matchmaking contacts.
After each date, you can check in with your matchmaker to give feedback on how compatible you felt you were with the match. You'll also receive dating advice based on any comments your match had on how the introduction went.
Founded In
2009
Further Reading
Founded by Talia Goldstein, Three Day Rule is headquartered across the country on the West Coast. But it offers matchmaking services in several major cities around the US. There's a matchmaking team in DC, so if you're open to dating in the DMV it's an option to consider.
Clientele
Three Day Rule typically works with professional, successful singles who are looking for love. 60% of their paying clients are female.
Cost & Contract
Potential clients can join Three Day Rule in two ways: joining their dating pool or paying for matchmaking services.
The first route is free, but comes with the caveat that you may never be matched with a client.
If you want your Alexandria matchmaker finding compatible singles for you to meet, you'll need to sign a contract for proactive services.
Memberships start at 3 months for $5,900, which includes at least 3 matches over the course of the contract.
There is also a 6-month contract option, which costs $9,500 and includes a minimum of 6 matches.
If you're interested in "VIP" matchmaking, that starts at $18,500 for 6 months.
What To Expect
Whether you're interested in becoming a Three Day Rule client or just being included in their 'dating in DC' database, you'll start by filling out a contact form on the website.
For those interested in working directly with a personal matchmaker, a consultation is the second step. You'll share a bit about yourself, what type of singles you want to date, and what your relationship goals are.
If you decide to move forward, you'll decide on a membership level and sign the contract. You'll review matches that have been screened for you from the Three Day Rule database. While you can see photos and a bio, if you decide you're not interested in that particular match, it still counts against the total outline in your contract.
If you are interested in meeting them, your matchmaker will exchange contact information and the two of you can arrange to meet.
If you do meet in person, you can let your matchmaking know how it went and also share any compatibility feedback you have so she can keep it in mind when selecting your next match.
Founded In
2013
Further Reading
Husband and wife matchmaking team Destin Pfaff and Rachel Federoff got their start working for millionaire matchmaker Patti Stanger on her reality TV show. After parting ways with Stanger, the couple launched their own service in 2011.
Love and Matchmaking helps clients all over the US, with a presence in Alexandria as well.
Clientele
According to the Love And Matchmaking FAQ, Federoff and Pfaff work with singles ages 27 to 75. They are typically highly educated professionals, like execs, entrepreneurs, etc.
But as Federoff said in an interview with Dating News, they try not to turn people away. "We're kind of crazy because we really take on some challenging cases."
Cost & Contract
They offer several matchmaking packages and services, including personalized VIP Introductions and relationship coaching.
You can sign up to be part of their database, called Lovebase, at no cost. However, that's a passive service. You'll only get a call if your profile matches what a paying client is seeking - so you may not ever be matched that way.
Matchmaking services are tailored to each individual client, so contract lengths and cost will vary depending on your particular dating situation.
What To Expect
To find out more about the Love And Matchmaking process and cost, you can start by giving them a call or filling out the inquiry form online.
A member of their matchmaking team will go over the terms of service, contract, and cost, and also learn about your match preferences, dating goals, etc. If you decide to move forward, you'll meet singles from their "Lovebase" that they've deemed compatible with your criteria list.
According to the Love And Matchmaking FAQ, they generally try to match you with singles who live within a 2-hour "drive time" radius.
Once you've met your match in person, you can check in with your matchmaking team and let them know how everything went. You'll also receive any applicable feedback that your match shared with the team about you.
These Alexandria matchmakers also offer additional dating coaching.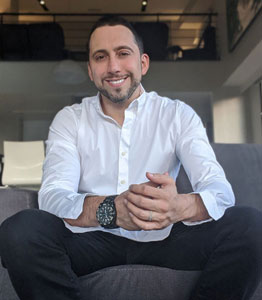 If you want to work a matchmaking service that can tap into the largest pool of Alexandria singles there is, look no further than VIDA Select!
VIDA's tech-savvy approach to professional matchmaking has helped thousands and thousands of singles meet their perfect match. In fact, 78% of VIDA's clients begin a new relationship within just 3 ½ months of signing up!
Clientele
Clients are typically successful professionals in their late 20s to late 60s who want to meet quality, highly compatible matches.
Cost & Contract
VIDA Select offers a wide range of matchmaking services. But unlike other Alexandria matchmakers, none of the packages require a long-term commitment! That's because VIDA clients pay by the month.
That means you can pause your service to see how a relationship with a match develops, or for any other reason. No worrying about how much "hold" time you have left, or paying in full for a 12-month contract and meeting someone special right away.
With VIDA, you only pay for the time you actually want to date! And if it turns out the service isn't quite the right fit for you, simply don't continue on the next month. You're in control!
VIDA offers a choice of 3 different levels of service - Basic, Premium and Elite. The cost of each package is highly aligned with the total number of monthly hours that need to be devoted to finding high-quality matches for you.
Basic matchmaking services begin at only $1095 per month. Premium options start at $1695/month and Elite options start at $2595/month.
What To Expect
Finding your perfect match starts with a quick, complimentary consultation. This is to make sure VIDA is the right fit for you - and vice versa.
Clients who pass the screening process then meet with their personal matchmaker. During this interview, she'll find out everything she needs to select highly compatible matches for you to meet.
You'll have the opportunity to approve every potential match based on a full profile, including photos. Your dedicated matchmaker is with you every step of the way, and works with you to refine your search as needed.
VIDA also offers a full range of date coaching, styling and professional photography services - everything you need to date with confidence in Alexandria!
Founded In
2009
Ready to meet your perfect match? See if you qualify!
All product and company names are trademarks™ or registered® trademarks of their respective holders. Use of them does not imply any affiliation with or endorsement by them.
Why Choose VIDA Select?

Since 2009, thousands of clients have discovered true love thanks to VIDA Select's fresh, modern approach to matchmaking – which has finally thrown blind dates and long-term contracts out the window. This isn't your grandmother's matchmaking!
Instead of working with a single matchmaker using a small rolodex of potential partners, VIDA Select's matchmaking team taps into the world's largest database of available singles. We'll quickly identify the matches who check all of your boxes so you can finally experience true chemistry. Are you ready to become our next success story? Schedule your complimentary consultation now by clicking the button below!
Get Started Now