I hope you enjoy reading the blog post.
If you want my team to just do your online dating for you, click here.
Dating In Romania? Try One Of These 6 Top Dating Sites & Apps!
Whether you're living in Romania and want to meet your ideal partner, or you're visiting and want to date intriguing local women, these are the 6 top dating sites and apps for dating in Romania!
Sentimente.ro
Sentimente is a good option if you don't speak Romanian, as this popular Romanian dating site has an English version.
You'll find a good mix of Romanian women seeking both casual and serious relationships.
Checking out profiles is free, but doing basically anything else requires a paid membership. There are three levels: Platinum, Gold, and Silver.
If you're serious about meeting someone, you'll need one of the two higher priced memberships. Silver members can't communicate with free members:
Here are the Sentimente.ro premium membership costs:
This Romanian dating site has a time-saving "Lucky message" feature. WIth one click, you can send out 100 icebreaker messages to women who meet your search criteria.
You can choose which message you'd like to send from a list of options. Here are a few examples:
You can use this feature as a free member, but keep in mind only Gold and Platinum users will be able to read and reply to them.
Download Sentimente.ro from Google Play or the App Store.
Badoo

Badoo has a more casual overall dating vibe than Sentimente, and it's a great way to meet attractive women both in Romania and all over Europe.
Head over to the Encounters section, where you can check out profiles and swipe left or right.
There's also a feed where you can see all the users who share similar interests with you that are currently nearby. You'll also see any users who crossed your path earlier in the day, plus when and where it happened - provided they share similar interests.
In both areas, "liking" a profile will lead to a match if the interest is mutual, and you can start a message exchange.
Badoo is a great site/app to use completely for free, but if you want to access to advanced features like chatting with Badoo's most popular (read: hot) women in Romania, consider investing in a premium membership.
Here are all the features that comes with it: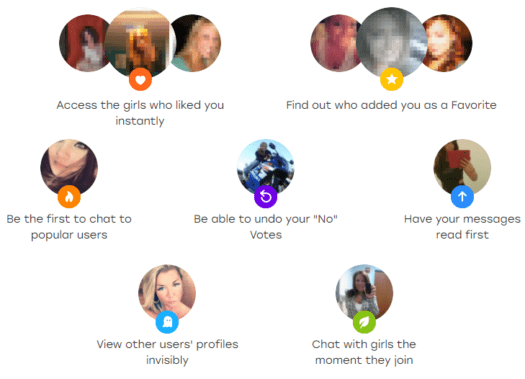 And here's what it will cost:

For a detailed Badoo review, go here.
Download Badoo via Google Play or App Store.
Tinder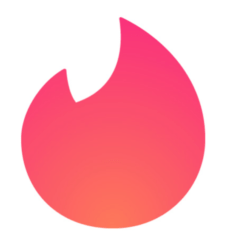 If you've got a smartphone and you're single, you've probably at least thought about giving Tinder a try. (And now you don't even need your phone to swipe left or right, thanks to Tinder Online.)
Popular the world over, if you're looking to casually date Romania's hottest eligible singles, Tinder is practically a must.
The premise couldn't be simpler - swipe right on profiles when you're interested, left if you're not. When people "like" each other - boom, instant match. You're then able to exchange as many messages as you'd like.
All the essential functions, such as swiping and unlimited messaging, are free. However, Tinder limits free users to liking up 100 profiles every 12 hours.
You'd be surprised how fast you can like "100" profiles, especially when you're in a big city like Bucharest with tons of users.
In fact, most people who use Tinder live in or nearby large urban areas, and it's no different in Romania. In general, only 27% of singles on Tinder live in suburban or rural areas. You'll also find the majority of them are between 18 and 34 years old.
That's not to say Tinder isn't worth a try if you're looking for someone older than that, or if you're looking for a serious relationship - it just may take a little longer. Consider using Tinder in conjunction with a more "serious" dating app, like CoffeeMeetsBagel, to get the quickest results.
Tinder offers three upgraded subscriptions: Tinder Plus, Tinder Gold and Tinder Platinum. You can compare all the features here!
For a detailed Tinder review, click here.
Download Tinder at Google Play or the App Store.
Once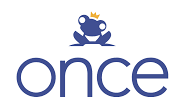 If you want a refreshing change from all the endless swiping that Tinder and Badoo offer, Once will put a smile on your face.
As the name implies, you get a single match once a day. You then have a 24-hour deadline to say yay or nay. If both halves of the match "like" each other, messages can be exchanged. If not, well, there's always tomorrow.
Or, if you want to check out another potential match, you can buy "Crowns". Crowns are Once's currency, and can be bought in bulk.
You can use them to instantly match with someone who's currently accessing the app, or you can pre-select tomorrow's match - without letting her know she was specially chosen.
Other advanced features spending Crowns will unlock include the ability to send a one-time icebreaker to a potential match before they've liked your profile, sending and receiving requests for chats, and having your next match hand-selected by a human matchmaker based on the "perfect partner" criteria you provide them.
Once is definitely not for casually dating in Romania. The women you'll find on Once are typically looking for a serious long-term relationship or marriage.
Download Once for Android or iOS.
OkCupid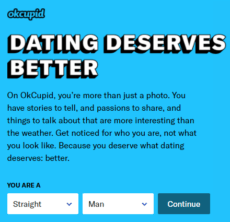 If you're in a mega-city like Bucharest, or a city with a university scene like Timisoara, you'll definitely want to check out OkCupid.
It's owned by the same American company that owns Tinder, and attracts much the same demographic.
So if you're looking to meet Romanian women in their early 20s to late 30s, OkCupid is a great place to do it.
All the basics - creating a profile, sending messages, and using the detailed search criteria to filter your matches - are free.
You can also opt to purchase a subscription to one of the two premium levels: Basic or Premium.
Not sure if upgrading to A-List is the right move? Check out this article.
Download OkCupid for Android or iOS.
CoffeeMeetsBagel
Like Once, CoffeeMeetsBagel focuses on the quality of matches, rather than the quantity. Men receive up to 21 matches, called "Bagels", at noon daily.
Women also receive a handful of matches at the same time each day, but they are presented with a curated selection of guys who have already "liked" them, and that meet their search criteria.
CoffeeMeetsBagel is not an app designed for infrequent use - if you don't "like" or "pass" on your daily bagels, the matches will expire at noon the next day when you get you're next daily batch.
There's also a deadline on the messaging side of things - once two Bagels have "liked" each other, messages can only be exchanged for a week. So you've got 7 days to move things off the app, or the conversation will expire.
You're not limited to just your daily matches, though. You can head over to the "Discovery" section where you can browse through more local singles.
However, "taking" one (CMB's term for "liking"), can only be done by spending the app's internal currency. But don't worry, you can earn Beans as you go by simply using the app, or you can buy them outright.
For $34.99 per month, you can upgrade to a Premium CoffeeMeetsBagel membership. This will unlock an "Activity Report" on each of your matches, which gives you details like how often they use the app. Information like that can be useful, as it gives you a glimpse into how serious they may (or may not) be about actually meeting somebody.
To read more about CoffeeMeetsBagel, click here.
Download CoffeeMeetsBagel for Android or iOS.
Want To Meet High Quality Romanian Singles The Easy Way
Whether you're looking for The One, or just want to casually date high-quality singles, dating in Romania just got a lot easier. With VIDA's team of dating experts doing all the hard work, all you need to do is show up for all the dates!
We'll write a profile that intrigues even the hottest eligible singles, and send proven messages on your behalf that get results. We'll even handle all the scheduling for you!
It doesn't matter if you're living in Romania or just there to visit - VIDA can help make your dreams come true.
Click here to find out how!
Want us to do your online dating for you?

Hey, I'm Ally, VIDA Select's Director of Matchmaking.
We take all the frustration, hard work and hassle out of modern dating!
Imagine your very own Dream Team of highly skilled dating experts searching for the very best local matches, sparking their interest, and arranging all the dates for you.
Wouldn't it be nice to finally stop swiping and start dating higher quality matches so you can meet someone special?
We've helped thousands of singles just like you since 2009, and we're ready to make you our next success story!
What are you waiting for? Take the next step now…
See If You Qualify