I hope you enjoy reading the blog post.
If you want to chat now about your matchmaking search, click here.
Indianapolis Matchmaker Guide [Top 3 Services + 2023 Cost!]
Looking for an Indianapolis matchmaker because you're frustrated with the local dating scene? You're not alone in your struggle to find someone special. It's a tough place to be single!
So tough, in fact, Indianapolis got a "D+" rating in a study that looked at dating in cities throughout Indiana.
Hiring a matchmaking service is a savvy move. It's the most efficient way to meet people pre-screened for compatibility. But with multiple options on the table, choosing the one where you'll get the best results isn't easy.
That's why our team of matchmaking experts compiled this guide - to help Indianapolis singles find the best matchmaker. With our own experience in the industry dating back to 2009, we're well acquainted with all the players.
We've written 200+ reviews of matchmakers and their services, leveraging our in-depth knowledge of the industry and our first-hand understanding of what clients value most.
Start your search here, with 3 of the best Indianapolis matchmaking services!
Barbie Adler has been helping people find love long before she founded Selective Search.
In an interview, she shared that as a young child she would eavesdrop on the marriage enrichment classes held in her den by her mother, a licensed psychologist. Adler began to practice her skills on the playground in grade school, helping her classmates connect with their secret crushes.
Adler's matchmaking service is based in Chicago. But she has a national reach with presence in several major cities around the US, including Indianapolis.
Clientele
Adler works with both men and women as paying clients. She generally works with successful professionals, such as executives and entrepreneurs.
Cost & Contract
$25,000 - $250,000+
Factors affecting the cost of your package include the length of your contract, the scope of your search, and which matchmaker you want to work with.
Both men and women can join her "Candidate Program" for free. That means your profile is listed in the Selective Search roster of eligible matches.
You may be matched with a paying client. However, there's no guarantee that will ever happen. A matchmaker is not actively searching for Indianapolis singles who match your criteria, so you may never meet anyone that way.
What To Expect
For paying clients, the matchmaking process is straightforward. First you fill out 15 pages worth of questions that are used to compile your profile. This information is used to produce your "Benchmarks." These are the matching criteria used to select compatible singles for you to meet.
Matches are pulled from Adler's national database of 250,000 singles. Depending on the type of service you purchased, her team may also scout outside of that database.
Each potential match is screened, and you'll review a presentation of facts, photos, and matchmaker notes. If you decide to pursue the match, date arrangements are made. Afterwards, both you and your match have the opportunity to consult with your matchmaker and let her know how things went. Adler calls this "consultative coaching."
As she explains, "A lot of [clients] don't think they need the consultative coaching. But once they hire us they don't want to make a move without knowing how they were perceived."
Founded In
2000
Further Reading
A licensed relationship professional with a Master's in Counseling, Amy Owens has been helping Indianapolis singles improve their dating lives for over 25 years.
This Indianapolis matchmaker is also a published author. She offers singles coaching, divorce recovery sessions, and counseling support for widows/widowers.
Clientele
Owens specializes in matchmaking for divorced, widowed, and "single up to now" singles. She describes her typical clients as highly intelligent, educated and accomplished.
Cost & Contract
Hiring Owens as your Indianapolis matchmaker costs $100 per hour. You're charged for any time she spends working with you, or on your behalf.
Her online Dating Bootcamps cost $79.
What To Expect
The process starts with a 90-minute interview. During this chat, you'll describe yourself and what types of singles you're looking for. Owens takes the information you provide and searches her internal database for possible matches.
She also develops what she describes on her website as a "personalized Game Plan." During your second interview, she'll review this Game Plan with you.
Owens also requests that clients review her online "Dating Boot Camps." After you've gone through those two sessions, she'll arrange the date with any potential matches she finds in her database.
Owens believes in the "blind date" approach to matchmaking. You won't receive any information about your match beforehand. Afterward, you and your match can both call Owens and let her know how things went.
Founded In
1995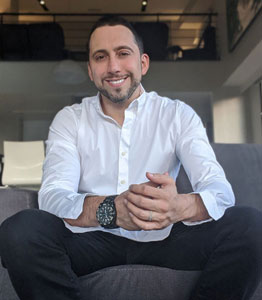 Like Selective Search, Scott Valdez's matchmaking service is national. But thanks to VIDA Select's modern approach, your matchmaker has access to the single largest source of eligible Indianapolis singles there is!
Clientele
Clients are typically successful professionals ranging from mid 20s to late 60s.
Cost & Contract
VIDA Select offers a range of matchmaking packages across 3 levels of service: Basic, Premium, and Elite.
The cost of each package highly correlates with the number of hours that should be used every month in the search for highly compatible matches. Basic services start at $1095 per month, Premium packages start at just $1695 per month, and Elite options begin at only $2595 per month.
There are no long-term contracts, as all of VIDA Select's matchmaking packages are paid by the month. Services can be paused or stopped at any time. On average, VIDA Select
What To Expect
The matchmaking process starts with a quick screening process. Those who qualify will be invited to schedule a free consultation call, where you'll learn all about how the matchmaking service works.
The next step is an in-depth interview with your personal matchmaker. She'll learn all about you, your dating frustrations and goals, and all about what type of person you consider your ideal match.
Once she's familiar with all your "must have" compatibility factors, the search is on! VIDA Select's matchmakers use a blend of intuition and technology to identify highly compatible Indianapolis singles for you to meet. You can approve or pass on each match, based on a full profile - including photos. No blind dates here!
VIDA offers additional services such as dating coaching, personal styling and professional photography.
Founded In
2009
All product and company names are trademarks™ or registered® trademarks of their respective holders. Use of them does not imply any affiliation with or endorsement by them.
Why Choose VIDA Select?

Since 2009, thousands of clients have discovered true love thanks to VIDA Select's fresh, modern approach to matchmaking – which has finally thrown blind dates and long-term contracts out the window. This isn't your grandmother's matchmaking!
Instead of working with a single matchmaker using a small rolodex of potential partners, VIDA Select's matchmaking team taps into the world's largest database of available singles. We'll quickly identify the matches who check all of your boxes so you can finally experience true chemistry. Are you ready to become our next success story? Schedule your complimentary consultation now by clicking the button below!
Get Started Now