I hope you enjoy reading the blog post.
If you want to chat now about your matchmaking search, click here.
Love Boss Matchmaking Review [Best FL Dating Service?]
Trying to decide which Palm Beach matchmaking service is right for you? It's likely Love Boss Matchmaking is on your list. This Love Boss review has all the details you need to help you decide if they're your best bet!
Our team of matchmaking experts has reviewed 200+ matchmaking services, digging into their processes, success rates, and customer experiences.
Our reviews are built on extensive research and a deep understanding of the matchmaking industry.
Love Boss Matchmaking Review Table Of Contents:
Let's dive in!
How Love Boss Matchmaking Got Started
In 2012, Love Boss Matchmaking was co-founded by Julia Bekker and Charlotte DiLuzio, two women whose career paths had not initially led them to the world of matchmaking.
Originally from Connecticut, Bekker ventured to NYC with dreams of making it big in the music industry. However, after realizing that her initial plan wasn't yielding the desired results, she decided to explore other opportunities.
This led her to a position with Janis Spindel, one of NYC's millionaire matchmakers. During her time working alongside Spindel at Serious Matchmaking, she discovered a passion for helping people find love.
This ultimately led Bekker to establish her own service, Hunting Maven, in 2010.
DiLuzio's journey into matchmaking started out much differently. She began her professional life as a physical therapy assistant, also selling medical equipment.
DiLuzio dedicated 17 years to the medical field, but a strong desire to help people find love sparked a change of careers and she got into matchmaking. In addition to date coaching, she's an active dating advice blogger, frequently featured on My #1 Armor.
The two joined forces in 2012 to launch Love Boss, headquartered in West Palm Beach. Like many Florida matchmaking services, their reach extends beyond the state and they help singles nationwide.
In fact, The Love Boss team is composed of matchmakers and dating coaches from around the country.
Let's take a look at the team lineup…
Meet The Love Boss Team
Heather Howard is the manager of Love Boss and a dating coach. She's also the driving force behind My #1 Armor, a popular dating advice blog. Her background is in content writing and editing, and she co-manages Dating Coach Live, an online platform where individuals can book personalized coaching sessions with members of the Love Boss team.
Next up is Marla Martenson, a matchmaker and transformational life coach. Her focus is on empowering women in their dating and relationship experiences, helping her clients set strong boundaries and discover self-love.
She spent her early career in acting but ended up switching gears in the nineties when she realized Plan A wasn't extremely fruitful. Martenson's journey into matchmaking started with a part-time position at Great Expectations. She then went on to work for another prestigious Beverly Hills matchmaking service before coming on board Love Boss.
Bringing a unique perspective to the team is Chelsea Penner. She's a former model who has a degree in communication studies with an emphasis on gender communication. Since then she's established herself as a dating and relationship coach.
She began her second career as a life coach, and over the years transitioned into date coaching. Penner, AKA the "Love Mentor", doles out dating advice in interviews, podcasts, and through her various social media accounts.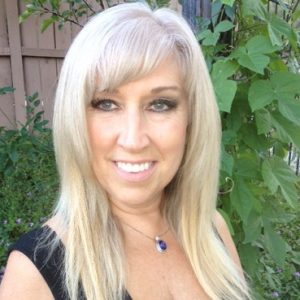 Matchmaker Fredly Antosh brings over 2 decades of experience in the dating and matchmaking industry to the team. She also runs a matchmaking company in LA, The Dating Source, which advertises itself as a service for 'discriminating men seeking beautiful women.'
Coincidentally the resident matchmaker at The Dating Source is none other than Love Boss team member Marla Martenson.
Rounding out the team is Alexis Meads, dating coach and founder of Alexismeads.com. Her focus lies in supporting women who have hit a dating wall but are eager to find love.
Meads also founded Crazy Wild Love Academy, an immersive 7-week course that empowers women to develop themselves and cultivate meaningful relationships. She resides in Portland, Oregon, but works with clients from all over the globe.
A Look At The Love Boss Process & Packages
Prospective clients start by filling out an online inquiry where you provide basic information and upload two recent photos. Additionally, you'll complete a Pre-Interview questionnaire that delves into your hobbies, interests, and relationship deal-breakers.
Love Boss exclusively caters to men as paying clients. Women can join their database at no cost, but will only be contacted if they meet the criteria for a male client.
Once you've submitted your information, the process kicks off with an initial consultation with a matchmaker. During this meeting, you'll have the chance to share your preferences for an ideal partner and you'll learn the specifics of the Love Boss matchmaking process.
If both parties agree Love Boss is the right Palm Beach matchmaker for you, you'll proceed to sign a contract. You can either purchase a specific number of introductions or a 6- or 12-month service package.
A single introduction costs around $1,000, while comprehensive matchmaking services are typically between $15,000 and $30,000 depending on the contract length.
When it comes to your search for potential matches, they employ a two-fold approach. First, they look through their member database. Then they'll source candidates via their referral network of matchmakers across the US and Canada.
Once they've identified and pre-screened your matches, the decision to go out with someone is entirely up to you. Should you choose to move forward with someone, their team can handle all the date planning.
In addition to matchmaking, Love Boss offers a variety of coaching packages with over 40 different coaches to choose from.
Coaching sessions are available in both 15-minute and 30-minute options, with prices typically ranging from $29 to $95, depending on your selected coach.
Image consulting can be purchased for an additional fee. This service includes assistance with optimizing your online dating profiles and professional photography.
Next, let's take a look at what former clients have to say about Julia Bekker's Florida matchmaking service.
Love Boss Matchmaking Reviews
The company has a 5-star rating on Google based on 3 reviews:
This reviewer shared that the Love Boss team listened to his requests and introduced him to his soulmate.
And this review didn't seem to have signed up with the service, but was appreciative of the free dating advice:

Love Boss has a Yelp profile but no recommended reviews or rating yet.
There are 2 'not recommended' reviews both mentioning positive experiences with the date coaching.
Is Love Boss Matchmaking Right For You?
There are plenty of matchmaking services offering to help Florida singles find their perfect match, so the good news is you have plenty of options.
To ensure you make the best decision, it's helpful to have a clear understanding of exactly what type of service you want before you start making phone calls.
This handy guide to hiring a matchmaker is packed with insightful questions to ask during your initial consultation, so put that on your reading list!
But for now, start by thinking about where your matches will be coming from. Love Boss has an internal database, and also relies on their network of industry contacts to provide compatible matches for their clients to meet.
Other services, like Enamour, take a slightly different approach. Enamour has a highly curated, invitation-only database of accomplished singles, but they also use recruiting tech and a team of scouts to search high and low for your ideal partner.
Enamour prices are similar to Love Boss, with packages starting around $20,000.
VIDA Select is another option worth considering if you're serious about finding your perfect match. VIDA's approach leverages the single largest source of Florida there is! VIDA's packages are sold monthly, with the price highly aligning with the number of hours that should be devoted to your search.
Basic matchmaking services start at only $1095, with Premium packages starting at just $1695. Elite services begin at only $2595.
On average, VIDA clients start a relationship with someone special after only 3 months of service. See if VIDA is the right approach for you!
All product and company names are trademarks™ or registered® trademarks of their respective holders. Use of them does not imply any affiliation with or endorsement by them.
Why Choose VIDA Select?

Since 2009, thousands of clients have discovered true love thanks to VIDA Select's fresh, modern approach to matchmaking – which has finally thrown blind dates and long-term contracts out the window. This isn't your grandmother's matchmaking!
Instead of working with a single matchmaker using a small rolodex of potential partners, VIDA Select's matchmaking team taps into the world's largest database of available singles. We'll quickly identify the matches who check all of your boxes so you can finally experience true chemistry. Are you ready to become our next success story? Schedule your complimentary consultation now by clicking the button below!
Get Started Now