I hope you enjoy reading the blog post.
If you want my team to just do your online dating for you, click here.
Coffee Meets Bagel Review (2023) - Is It Any Good?
Coffee Meets Bagel is a free dating app that delivers a handful of matches - called bagels - every day at noon. It's available on the iPhone and Android.
But here's the million-dollar question: Is Coffee Meets Bagel good, or should you go with another app like Bumble or Hinge instead?
VIDA's team of dating experts has all the intel you need to decide! We've been using Coffee Meets Bagel on a daily basis since it launched way back in 2012. We've managed thousands and thousands of CMB profiles on behalf of our clients, logging countless hours on the app.
Thanks to all those years of first-hand experience, we've watched Coffee Meets Bagel evolve over time, and we understand what works and what doesn't when it comes to attracting quality matches.
This Coffee Meets Bagel Review for 2023 is packed with everything you need to know about this popular dating app so you can decide if it's the right choice for you.
Coffee Meets Bagel Review Table of Contents
Use the links above to navigate, or start from the top!
All About The Bagels
The Coffee Meets Bagel app has two main sections where you can browse profiles: Suggested & Discover.
Suggested Bagels
In this feed, you'll see all the 'bagels' CMB's algorithm has delivered for the day. Rather than swiping, men receive up to 21 bagels each day at noon, which they can either "Like," "Pass," or "Priority Like."
A Priority Like is similar to a Tinder Super Like. According to CMB, it will get you noticed 6x faster. Each time you use it costs around 540 beans - more on those coming up.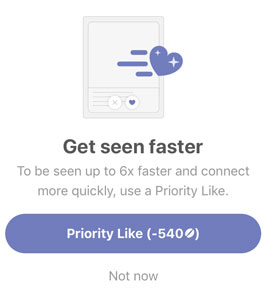 When you "like" a profile, you also have the option to send a message at the same time. According to CMB, this increases your chance of the Bagel "liking" you back by 25%.
You can also unlock more Bagels by spending 250 Beans.
Coffee Meets Bagel works a little different for females. Women are presented with bagels who both meet their criteria and have already "liked" them.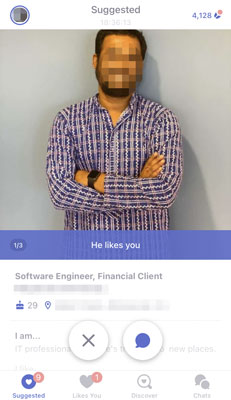 The app's founders embrace the idea that "men love selection and women are selective," which has made CMB popular with women. They actually outnumber men 60:40, which inspired the app's latest iteration: #LadiesChoice.
Suggested Bagels are screened with limited criteria: gender, age, height, distance, ethnicity, and religion.
You have 24 hours to either "like" or "pass" on a person's profile. If you both hit like, you can start chatting with each other.
The Clock Keeps Ticking
The CMB texting platform is only available for 8 days.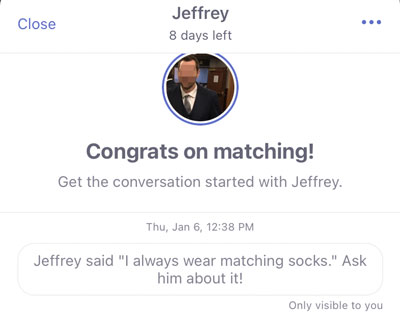 This puts some light pressure on you both since you know you've only got a week to swap phone numbers or make plans to meet. Seems like a good thing when that's the entire point of dating apps!
If you want to reopen an expired conversation for an additional 30 days, you do have the option to use "beans." Beans are the app's internal currency.
Discover Bagels
In this feed, you can browse through profiles of users who meet the criteria you specify in your search filters.
These advanced filters are the same as your main Bagel preferences, with two additions. You can filter for what type of degree they have and also whether or not they've been active on the dating platform within the last 72 hours.
Many CMB users will filter out people who don't check the app frequently. To get the best results you'll want to log in fairly regularly.
Take care not to get *too* particular with your filters, though.
Coffee Meets Bagel isn't as popular as apps like Tinder, so if you want your Discover section to only show you profiles of 5'09" women with brown hair, green eyes, and a bachelor's degree within 1o miles, you probably won't get many (if any) potential matches.
The Discover section also shows you whether or not someone has "liked" you already. If they have, tap the conversation icon and start chatting.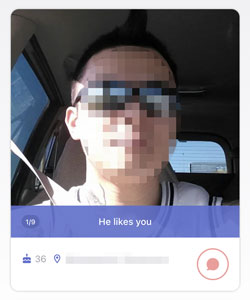 If not, you can "like" the dating profile by tapping the orange heart:
When you "like" a potential match in the Discover section, that's considered a "Take" and it requires spending beans (typically around 385 each time). Premium users can "take" up to 8 bagels a day without spending beans. Your profile will automatically show up in their Discover section with a note that you liked them.
There is also a feed where you can check out all the Bagels who have Liked you already, but that's a premium CMB benefit.
Coffee Meets Bagel Beans
In-app purchases include the ability to buy more beans in bulk. Spend beans to do things like open expired conversations (as previously mentioned), extend the chat window, boost your profile and unlock more profiles.
You can buy coffee beans in increments of 100, 2,000, and 3,000. Pricing may vary depending on your region:
CMB Beans 2023 Cost*
3000 Beans - $24.99
2000 Beans - $23.99
100 Beans - $1.99
*Pricing may vary by location
How To Earn Free Beans On Coffee Meets Bagel
Earn free beans by using the platform regularly, inviting friends to use the app, sharing on social media, and completing tasks like filling out your CMB profile or giving feedback on why you passed on a specific match.
Free beans can be used just like purchased beans.
Is A Premium Membership Worth The Cost?
Coffee Meets Bagel is free for a basic subscription. However you won't have full use of this dating app's features unless you pay for a premium account.
Upgrading Coffee Meets Bagel unlocks these premium features:
A premium subscription to Coffee Meets Bagel costs around $35 a month, or you can get a discount by committing to 3 or 6 months upfront:
CoffeeMeetsBagel Premium 2023 Cost*
1 month - $35.00
3 months - $25.00/month ($74.99)
6 months - $20/month ($119.99)
*Pricing may vary slightly by location
Premium members have access to the "Activity Report" feature. You can use it to give you an idea of whether or not sending a message is worth your time and energy.
The Activity Report provides stats like the percentage of time they chat with their matches, how often they send the first message, how fast they respond to a message on average, and more.
One drawback to the Activity Report is that it only updates every 72 hours, and every stat except for the "Active within 72 hours" is calculated on the most recent 15 connections for that bagel.
So if your bagel is a newer user or doesn't use the app a lot, the Activity Report may not be all that accurate.
There is also a "light" version of a Premium membership, called Mini. It costs less, but it also doesn't include all the Premium features.
Mini subscribers only have access to these paid features:
As a Mini member, you won't unlock your "Likes You" feed, the 8 extra Discover likes, or the Skip The Line priority likes feature. The Mini subscription starts at $14.99 for 1 month.
Coffee Meets Bagel Mini 2023 Cost*
1 month - $14.99
3 months - $10/month ($29.99)
6 months - $9/month ($49.99)
*Pricing may vary slightly by location
Want a more in-depth look at the features you get? Check out this Coffee Meets Bagel Premium review!
Demographics: The Coffee Meets Bagel Age Range
A recent survey estimates around 60% of CMB users are 30 to 49. The average age is a little higher than what you'll find on Hinge, Bumble, and Tinder:

If you fall outside of that core range, upgrading probably isn't worth it unless you're in a big city like SF, LA or NYC. Otherwise, you may just be better off paying for Tinder or Bumble, and accessing a larger pool of local singles.
Creating Your Profile
Setting up a CMB profile is quick and easy when you login via Facebook. With the click of a button you are immediately set up with a profile including your name, age, and photos from your Facebook profile. But CoffeeMeetsBagel doesn't require Facebook. You can login with your mobile number instead.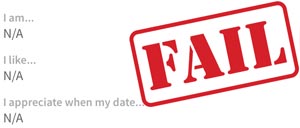 If you want to become one of many Coffee Meets Bagel success stories, take the time to fill out the short profile questions. The answers increase your likelihood of being matched with people.
The profile page consists of three statements: "I am…" "I like…" and "I appreciate when my date…", each with a 276-character limit. You can also answer a few CMB prompts to give your potential matches even more details about you.
Users receive only a handful of matches each day, so your profile (or lack thereof) can have a big impact on your success rate. If she's hovering between "Like" and "Pass" after checking out your photos, an attention-grabbing profile could seal the deal.
Here is a Coffee Meets Bagel profile example that packs a huge punch in just a few sentences: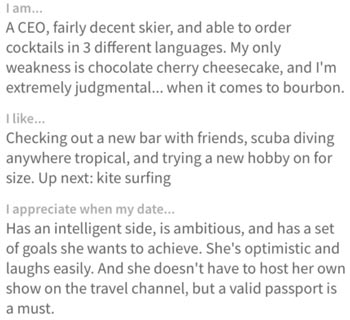 These tips how to write a profile will help boost your match rate!
Nailing Your Coffee Meets Bagel Icebreakers
You'll have the opportunity to add up to 3 ice breakers. These are little tidbits of information that will be presented to your matches as a conversation starter:
Icebreakers are a great way to add a little intrigue and spark to your profile. When you ignite someone's curiosity, they're much more inclined to engage in a conversation with you.
Here are a few Coffee Meets Bagel icebreaker examples to get you pointed in the right direction:
Coffee Meets Bagel Photos
CMB allows you to upload up to 9 photos. It automatically pulls from your Facebook account, or you can upload them from your phone.
Since it's almost impossible to look equally attractive in 9 photos, it's best to stick to a range of 3-7. Your worst photo is the most memorable, and it could send someone straight to the "Pass" icon. For expert advice on choosing your strongest photos, check out this article.
Unbiased feedback is your best friend when it comes to choosing your most attractive photo array. Consider crowdsourcing feedback on a site like PhotoFeeler to get the strongest lineup possible.
Coffee Meets Bagel Review: Pros & Cons
PROS:
CONS:
Coffee Meets Bagel Review Verdict:
Coffee Meets Bagel is not the best dating app to try if you're looking for a quick hook-up, as it's more popular with singles seeking a long-term relationship. And if you're looking to find a serious relationship quickly, you probably won't want to rely exclusively on the matches it provides.
On the flip side, it's a great app for those who are looking for quality dates and don't have a ton of time to invest in finding meaningful connections online.
However, because of the way it's designed, you're probably not going to be going on dates very often. So it's usually wise to combine CMB with another dating app like Bumble, Hinge, Tinder or Match.
In our experience, we've found CMB seems to attract young professionals and sophisticated women. If you're looking for a quality relationship and aren't in any particular hurry to find it, CMB is a good place to start. 70% of CMB users said they are looking for a relationship, while only 12% want a casual hook up.
But if you want to meet someone sooner rather than later, you probably won't want to put all your eggs into the Coffee Meets Bagel basket. Who wants to wait around for their perfect date instead of going out and finding it?
If you're too busy to manage multiple dating profiles at a time, why not let VIDA's modern dating service help?
It's the best way to meet attractive singles quickly, without having to do all the work. Our dating experts can find and message quality matches across multiple dating sites and apps, so all you have to do is show up for the first date!
Finding your ideal partner has never been easier. Click here to learn more.
Want us to do your online dating for you?

Hey, I'm Ally, VIDA Select's Director of Matchmaking.
We take all the frustration, hard work and hassle out of modern dating!
Imagine your very own Dream Team of highly skilled dating experts searching for the very best local matches, sparking their interest, and arranging all the dates for you.
Wouldn't it be nice to finally stop swiping and start dating higher quality matches so you can meet someone special?
We've helped thousands of singles just like you since 2009, and we're ready to make you our next success story!
What are you waiting for? Take the next step now…
See If You Qualify