I hope you enjoy reading the blog post.
If you want to chat now about your matchmaking search, click here.
Meet Erica Arrechea [Is Cinqe Matchmaking Right For You?]
If Cinqe Matchmaking is on your radar, then it makes sense to dig a little deeper into how co-founder and matchmaker Erica Arrechea might approach the search to find your ideal partner.
That research just got a lot easier, thanks to our team of matchmaking experts! We've reviewed well over 200 matchmakers and their services, from the boutiques to the biggest players in the industry.
Our reviews are built on our 14+ years of first hand experience, extensive research, and a deep-understanding of the ever-evolving matchmaking landscape.
This profile is packed with all details you need to decide if Erica Arrechea is the best matchmaker for you!
Erica Arrechea Review Table of Contents
Let's start with the face behind the service!
Meet Matchmaker Erica Arrechea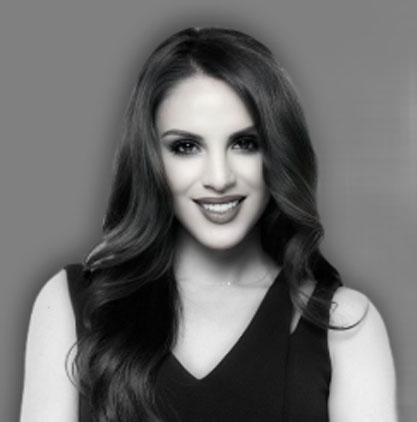 Erica Arrechea, a San Francisco native, developed a passion for matchmaking due to her natural talent for connecting people romantically. As she explained to Authority Magazine,
I truly loved making introductions and I had cultivated a large network that really benefited me. I realized that my natural talent for connecting people, especially romantically, was something I could turn into a business.
After working in sales and marketing for many years, she decided to leverage her networking skills in a different way. And at the age of 27, she decided to make the switch from marketing to matchmaking.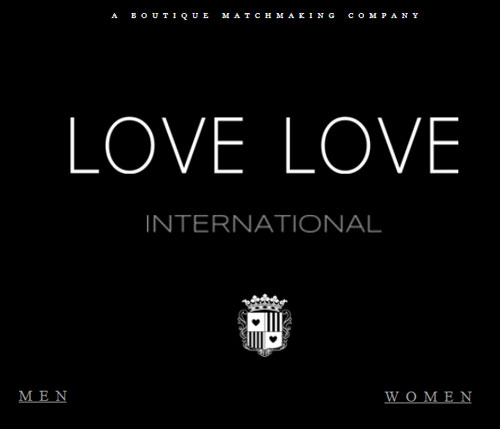 In 2012 Arrechea established Love Love International, rebranding to Cinqe Matchmaking in 2016.
My company was originally 'Love Love International' but I took the opportunity and rebranded, rethought every detail. I took everything I had learned in business consulting and used it to grow my own company.
Cinqe was co-founded by Arrechea's childhood friend Melissa Lapchuk. The pair agreed they wanted their company branding to be unique and stand out from other matchmaking services.
As Arrechea shared with HuffPost,
We wanted a hip, sexy feel to our company with an equally vibrant voice to represent us. We wanted Cinqe to show our value, as well as our playful side. When you have people's attention, you want to ensure you're adding value to their experience with your company.
But just before the rebrand, Arrechea partnered with Patti Stanger and Millionaire's Club in 2015. And these days, Arrechea also serves as the Vice President of Millionaire's Club.
Having been a matchmaker for over a decade, Arrechea is no stranger to dishing out dating and relationship advice. She's been featured in publications like Bustle, Huff Post, and Dating News over the years.
Here's some of her best dating advice from around the web: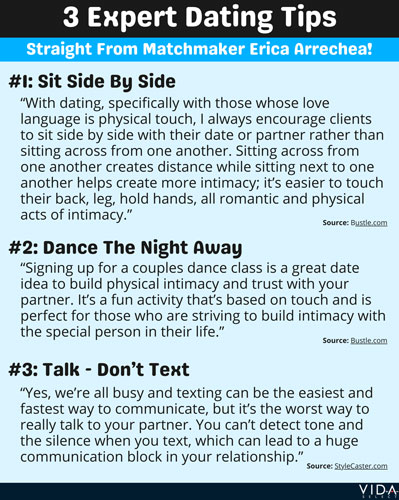 Cinqe's Matchmaking Philosophy
Cinqe operates through a network of matchmakers located across the US, Canada, and the UAE. In addition to Cinqe's affiliation with the Millionaire's Club, they also partner with MillionaireMatch.com.
Their matchmaking philosophy is built upon a multi-location matchmaking network, which forms the foundation of their unique approach. According to Arrechea, the size of the network and its reach are crucial for successful matchmaking.
We're unique in how we structure the clients that come in. The secret to matchmaking is the size of your network and your reach. You need a very large pool to pick from. If you don't, you aren't doing your client justice.
The process begins when potential clients submit an online inquiry, followed by an introductory call to learn more about the prospective client's requirements.
The Cinqe team engages in discussions to determine if they can assist in finding potential matches based on the client's expectations.
It's not uncommon for potential clients to speak with multiple team members before making a final decision.
As the co-founder Melissa Lapchuk remarks, it isn't a decision they take lightly.
We have to really like you. We're not the cheapest, but we're also not the most expensive. And we need to commit to working with clients for a while to get them into the right relationship.
If both parties agree to move forward, a matchmaking contract is signed outlining the specifics of the cost and services included.
As described on the website's FAQ, Cinqe encourages clients to explore numerous potential date options during their membership. Paying clients receive unlimited match suggestions during the length of their membership.
In an interview with HuffPost, Arrechea emphasizes the importance of transparency with her clients from the beginning: 
I think it's best to always set realistic expectations with your customers and clientele. Don't promise them the moon and stars when you can't even deliver on the sunset.
During the first month, clients can expect 2 to 3 match suggestions per week, with the number fluctuating in subsequent weeks and months.
The fluctuation is dependent on what qualities you're looking for in an ideal partner and who they might have available in their network database.
Another key component of Cinqe's philosophy, according to Arrechea, is the team's 24/7 availability.
I also pride myself on our team being available 24/7 to our millionaire clients. It doesn't matter if it's a Saturday night after their date and they need a quick pow-wow session; they can call one of the women at Cinqe Matchmaking services and we'll be excited to talk to them.
Once mutual interest is established between a client and a potential match, Cinqe takes charge of coordinating the first date and provides date coaching.
Arrechea explained it this way to Dating News, "We'll string the pieces together for them and give them the playbook to make that first date amazing."
Cinqe Matchmaking Cost
Cinqe's matchmaking services cost between $35,000 and $150,000+.
Cinqe Matchmaking offers two membership levels: Level 1 is their Complimentary Network, and Level 2 is as a paying client.
It's free to join their complimentary network of singles, where you'll have the opportunity to be matched if you're a good fit for one of their paying clients. However, you do not have an assigned matchmaker actively seeking dates for you, so there is no guarantee of ever receiving any matches.
Becoming a VIP Matchmaking client means that one of their matchmakers will actively find and screen dates that meet your ideal match requirements. Paying clients enjoy unlimited dates throughout their membership.
The cost for a matchmaking package varies depending on what's involved in your search and the length of service. Contracts are typically 6 months or longer.
Cinqe's pricing is in line with other high-end Los Angeles matchmakers. 
Enamour, for instance, offers a 6-month package that starts around $20,000. Like Cinqe, Enamour is highly selective both in terms of the singles in their invite-only database and the clients they choose to work with.
Amy Laurent, a bi-coastal matchmaker who works with elite singles in both Los Angeles and New York, charges a minimum of $25,000 for a year-long contract.
Is Erica Arrechea The Right LA Matchmaker For You?
For an in-depth look at her matchmaking service, check out our Cinqe Matchmaking review!
But for now, one important factor when considering which matchmaking service to hire is how you feel about investing in a long-term contract. 6 to 12 month contracts are pretty standard in the industry, and typically the entire purchase price is paid in full before service begins.
That's not always the case, however. VIDA Select, for instance, offers monthly packages on a pay-as-you-go basis. And thanks to VIDA's modern approach, your matchmaker has direct access to the largest pool of eligible candidates there is.
On average, VIDA clients meet someone with true relationship potential in just 3 months. To discover how VIDA Select will work for you too, just go here!
All product and company names are trademarks™ or registered® trademarks of their respective holders. Use of them does not imply any affiliation with or endorsement by them.
Why Choose VIDA Select?

Since 2009, thousands of clients have discovered true love thanks to VIDA Select's fresh, modern approach to matchmaking – which has finally thrown blind dates and long-term contracts out the window. This isn't your grandmother's matchmaking!
Instead of working with a single matchmaker using a small rolodex of potential partners, VIDA Select's matchmaking team taps into the world's largest database of available singles. We'll quickly identify the matches who check all of your boxes so you can finally experience true chemistry. Are you ready to become our next success story? Schedule your complimentary consultation now by clicking the button below!
Get Started Now