I hope you enjoy reading the blog post.
If you want my team to just do your online dating for you, click here.
Top List: The 5 Best Mexican Dating Sites & Apps!
Dating in Mexico? Or maybe you're living in the States but want to meet gorgeous Mexican women. In either case, if you want the highest quality matches, keep reading for the 5 best Mexican dating sites and apps.
We've been helping singles like you with every aspect of modern dating for over a decade. With hundreds of thousands of hours logged on all the most dating sites and apps, we have a keen understanding of which platforms are worth your time and money.
MexicanCupid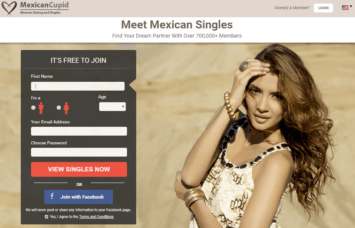 MexicanCupid, run by international dating empire Cupid Media, is one of the best Mexican dating sites to try whether you're in Mexico or just want to meet a beautiful Mexican woman.
MexicanCupid's robust search functions make filtering your matches a snap. You can sort by languages spoken and willingness to move to another country, plus all the standards like appearance, how old they are, and if they're open to having kids.
Checking out your matches is totally free, but you'll only be able to message Gold/Platinum members, as standard (i.e. free) members can't message each other. Most women are standard members, so if you want to get the most out of MexicanCupid, their premium membership is the way to go.
Here's what you get at the Standard, Gold, and Platinum levels: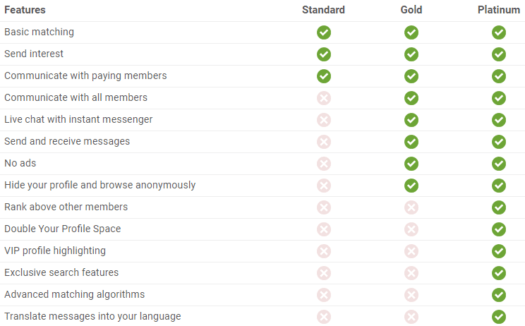 The more months of service you commit to upfront, the more of a discount on the monthly price you get. Here's the cost breakdown if you go with a Gold membership: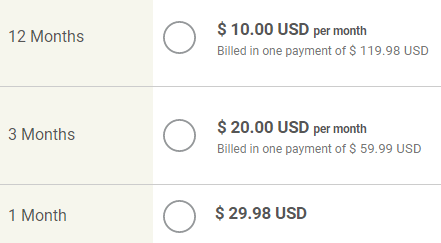 Here's the cost for the Platinum level: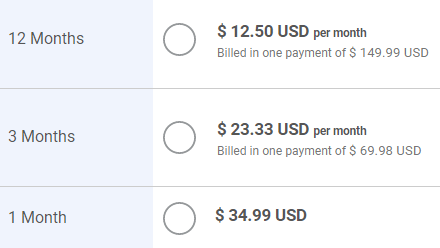 Find the MexicanCupid app here:
Want To Expand Your Search For Beautiful Latino Singles?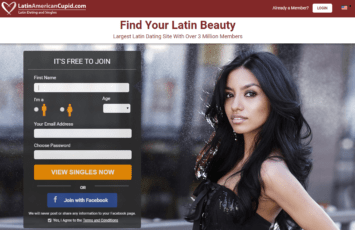 If you're open to meeting Latin women from Central or South American in addition to Mexico, take a few minutes to look at LatinAmericanCupid.
This site follows the same format as MexicanCupid, but you'll find women from a much larger geographical area on this Latin and Hispanic dating site.
It has the same restrictions on who you can message, so if you want to send a message to all the interesting women you find, upgrade to the premium membership. Gold and Platinum membership cost the same as on MexicanCupid.
Get the LatinAmericanCupid app on Google Play.
Amigos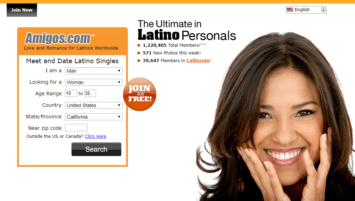 The Amigos dating site is the Spanish version of FriendFinder, and has a Spanish, English, and Portuguese version.
The site links Latino singles living all over the world, with plenty of them in Mexico. If you want to meet a beautiful Mexican woman, no matter where you live, odds are good you'll find her here.
If you're looking for a serious, long-term relationship you're probably better of sticking with MexicanCupid. But if casual dating is your thing, Amigos is worth at least a look around.
Registering on Amigos is free, and setting up a profile is easy. There are a variety of search options you can use to narrow down your matches, although only paying members can sort matches by exact city.
Standard (free) members are also limited to viewing only a handful of profiles each day, and can only reply to messages.
One way around that is to earn "Popularity Privileges" by having enough members view your profile within a 3-day period. Then you'll be granted access to 50 profiles, and you can send up to 10 messages for free.
That could be 10 messages to 1 woman, or 10 messages to 10 women. But once you've hit your quota, that's it. Your privileges will end and you'll have to either upgrade or earn them again.
If you want to initiate a message exchange with any of the intriguing Mexican women you find, you'll want to pay for a premium subscription:
Here are the features that come with a Gold membership:
And the Silver membership features:
You can also purchase points and "spend" them to do things like send a message (200 points per message), highlighting your profile in her search results (1000 points per month) or setting up a private chat room (1000 points per month).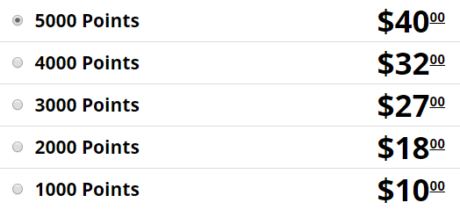 While Amigos does a have a mobile friendly version, it doesn't offer an app.
Badoo

Like Amigos, Badoo is an excellent option if you're on the more casual end of the dating spectrum.
In the "People Nearby" feature, Badoo displays users currently close to you with interests similar to your own. You can "like" their profile or just start a chat.
There's also the "Encounters" feature, which is like Tinder. Badoo will show you profiles it thinks you'll like one at a time, and you can "like" or pass as you swipe.
Badoo is one of the best free Mexican dating apps, although you can choose to upgrade if you want to unlock the premium features, called "Super Powers":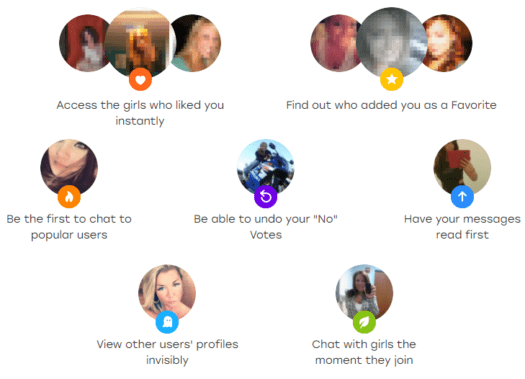 Here's the breakdown of Badoo's cost for premium members:

Interested in learning more about Badoo? Check out this review.
Get the Badoo app on Google Play or the App Store.
Tinder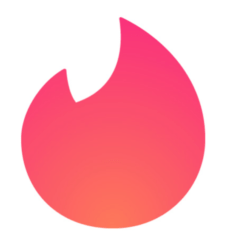 Perhaps the one dating app that needs no introduction, you've probably heard of Tinder, especially if you're between 20-40 years old.
Tinder in Mexico is just as popular as Tinder everywhere else, so if you're in a populated area like Mexico City or any of the hot tourist destinations, why not spend a few minutes checking it out?
Tinder, of course, is free… and you'll likely find plenty of hot Mexican women on it. The only drawback is you can only swipe right on up to 100 of them in 12 hours.
If you find yourself frequently hitting that limit, and impatiently waiting until you can swipe some more, investing in Tinder Plus is the way to go. You'll get unlimited swipes, the ability to change your location using Passport, and more. That's perfect if you're touring around Mexico and want to get dates organized in advance of your arrival.
TinderPlus costs around $7.99 for a single month.
Tinder Gold starts around $24.99 for 1 month. You'll get all the Plus perks, and on top of that a special area where you can see at a glance all the women who have "liked" your profile.
From there you can scroll through them and instantly match with each right swipe, or save time by "liking" them all at once.
Tinder Platinum runs around $29.99 for 1 month, and unlocks all the premium features. That includes Priority Likes, which means whenever you like a profile, she'll see yours before any non-paying users who liked her.
Tinder can be accessed online, or get the app from Google Play or the App Store.
Chispa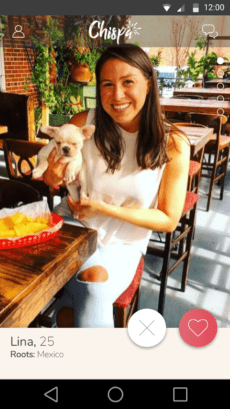 One of the newest apps in the dating scene, Chispa is quickly becoming popular with Hispanic and Latin singles all over the world.
It's similar to Tinder in format, and in fact was created by Match Group, the same company that owns Tinder.
There's a Spanish and an English interface, and you swipe right or left depending on your preference. Mutual interest = match, and you can then start sending messages back and forth.
Chispa's features are somewhat compared to other dating apps. But it's completely free, and the perfect place to meet that special someone, or brush up on your Spanish.
Find the Chispa app on Google Play or the App Store.
Meet The Most Attractive Mexican Women - On Any Dating Site Or App
Whether you're living in Mexico or just visiting, why not let VIDA's team of dating experts ensure you're meeting the most incredible Mexican women?
VIDA handles everything - your profile, your photos, your messaging, so it's the easiest way to get dates with higher quality matches!
No matter what type of relationship you're looking for, VIDA can make it happen. Just click here to get started!
Want us to do your online dating for you?

Hey, I'm Ally, VIDA Select's Director of Matchmaking.
We take all the frustration, hard work and hassle out of modern dating!
Imagine your very own Dream Team of highly skilled dating experts searching for the very best local matches, sparking their interest, and arranging all the dates for you.
Wouldn't it be nice to finally stop swiping and start dating higher quality matches so you can meet someone special?
We've helped thousands of singles just like you since 2009, and we're ready to make you our next success story!
What are you waiting for? Take the next step now…
See If You Qualify