I hope you enjoy reading the blog post.
If you want to chat now about your matchmaking search, click here.
Insider's Guide To The Top 5 NJ Matchmakers [Plus The Cost!]
Looking for a personal matchmaker in NJ? With so many out there to choose from, no wonder you're looking for recommendations. And a bit of research is a good idea - some NJ matchmakers are (much) better than others.
This list of the 5 top NJ matchmakers has all the important details at a glance, like cost, who runs the service, and how long it's been in business. Now all you have to do is choose which one is best for you!
Calling herself the "Chief Love Officer," this former lawyer specializes in networking and recruiting New York and New Jersey singles who match what her clients are looking for.
Clientele
Frankel accepts both women and men in their 20s to 60s as paying clients, and will help you find any type of relationship from casual dating to marriage.
Cost
Both genders can submit profiles to her "Free" members database. Assuming you can make it past the screening process, you'll be included - but without any match guarantees.
For paying clients, the first step is a preliminary interview, which costs $300 in person or $150 via Skype. This NJ matchmaker typically uses 6-month contracts. Matchmaking starts at $7,500, date coaching at $5,000, and online dating help at $500.
What To Expect
Frankel limits how many people she works with at a time - usually, it's only 10 to 12. If you sign the matchmaking service contract after the initial interview, you'll be paired with compatible singles from Frankel's "Free" member database.
She also networks with other professional matchmakers in NJ and NY, and has a team who recruit New Jersey singles at art openings, sports games, and other local events. Your matchmaker will arrange all the details of your date, and provide you with 'objective feedback' after the fact.
Founded In
2012
Arlene Vasquez Washburn, AVConnexions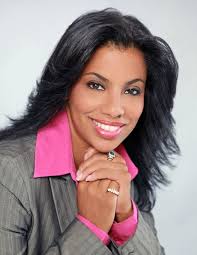 She did a stint as CEO, trainer, and consultant for the Matchmaking Institute, and also runs a life coaching business called Life Past Divorce in addition to offering traditional matchmaking services via AVConnexions.
Clientele
Washburn works with successful, commitment-minded NJ singles, typically professionals like lawyers, pharma execs, and doctors. She takes on men or gay/bi women as paying clients.
Cost
Women can join the AVConnexions database for free, provided a screening process is passed. However, as a non-paying member, there won't be any guaranteed matches.
Professional matchmaking services for men (or women seeking a same-sex partner) start around $50,000 and include image consulting and date coaching sessions.
What To Expect
Potential clients start by filling out a questionnaire online, which is followed up by a "discovery" call where Washburn will go over the membership options. If you decide to move forward, you'll have a "clarity session," during which you'll let her know the type of person you want to meet.
She'll then identify potential matches based on compatible core values, life goals, and physical criteria. Dates are arranged for you, and you'll provide feedback after each one. You can also attend AVConnexions' NJ speed dating events, mixers, and other social gatherings.
Founded In
2012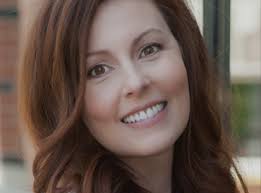 A licensed therapist with a background in social work, Julianne Cantarella is not only a successful dating coach, she's one of New Jersey's most elite matchmakers as well. She got her matchmaking feet wet working as a consultant at eHarmony and then launched her own NJ dating agency.
Clientele
Single men (typically in their 40s+) seeking anything from casual dating to a long-term relationship in New Jersey and Rockland County.
Cost
Women can be included in the database free of charge, provided they pass Cantarella's screening process. For male clients, the cost of a membership package varies depending on what level of date coaching you want, and how many matches you'd like.
What To Expect
She's basically a one-woman show, so she generally works with only 10 or so men at a time. Becoming a New Jersey Matchmaker client starts with a 1 to 2-hour consultation.
Cantarella will get to know you, the type of person you'd consider an "ideal partner," and also decide how much date coaching you may need. Assuming you sign the contract, you'll meet with NJ singles from her database or that she's recruited via her matchmaking network.
Founded In
2009
For more information, check out these New Jersey Matchmaker reviews.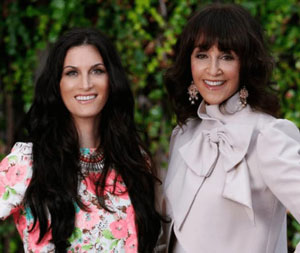 Widely considered one of the most famous millionaire matchmakers in NYC, Janis Spindel and her daughter work their magic in New Jersey too.
Clientele
Men looking for serious relationships (read: marriage).
Cost
The cost for 12 months of matchmaking service depends on who you work with. Having Carly Spindel search for compatible singles starts at $25,000 and tops out over $350,000. If her mom Janis is on the case? That will run you $50,000 up to $1,000,000. And if you want both of them to look for your soulmate, that starts at $80,000.
New clients pay a signing fee that starts at $65,000. The same amount is due as a finder's fee should you stay in a relationship with one of your matches for 12 months, get engaged, or move in together.
There's also the "Flash Match" package, which costs $6,000 and doesn't require a matchmaking contract. You'll meet 6 women selected by Carly Spindel at an upscale venue in New York City.
Women are included in the Spindel's database if they pass an interview and pay a one-time screening fee, typically between $250 and $1250, depending on the interview's format.
What To Expect
If you're thinking about hiring Serious Matchmaking, the first step is a face to face meeting - usually over a meal - with either of the Spindels. You'll be presented with the option they feel is the best fit for you, and if you agree you'll sign the contract and pay for the service up front. All clients get a minimum of 12 matches in 12 months.
Founded In
1993
For a complete review of Serious Matchmaking, click here.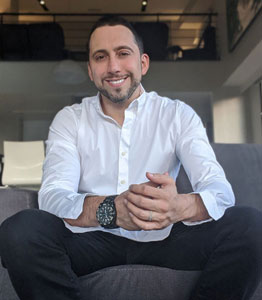 If you're looking for elite matchmaking services at a more affordable price, look no further than VIDA. With access to the largest number of NJ singles you'll find in any database, VIDA Select's matchmakers typically find clients someone special within the first handful of months!
Clientele
VIDA takes on both men and women as paying clients, and typically works with successful singles in their late 20s to early 60s.
Cost
Here's one aspect that sets VIDA apart from other New Jersey matchmakers - matchmaking services are purchased by the month, which means no contracts! Your matchmaking service can be stopped, frozen, or restarted any time you want.
Basic packages start at $995/month, Premium options begin at $1595/month and Elite packages start at only $2395/month.
In addition to the level of service you choose, Package prices highly reflect the number of hours that should be dedicated to the search for your perfect match - so various factors like "must haves" are taken into consideration when recommending the best package for you.
What To Expect
The first step is a short, free, and confidential call with one of our best matchmakers. If VIDA seems like a mutual good fit, you'll then have a more extensive interview where your matchmaker will learn about you and your relationship history. You'll also provide an in-depth description of your ideal partner. And then, the search begins!
Highly compatible matches will be presented to you for approval, and you'll get a full profile and photos of each one. If you're interested, your dedicated matchmaking team handles everything else. You'll be meeting high-quality NJ singles that fit exactly what you're looking for in a partner.
Founded In
2009
Ready to say goodbye to being single in New Jersey? Click here!
All product and company names are trademarks™ or registered® trademarks of their respective holders. Use of them does not imply any affiliation with or endorsement by them.
Why Choose VIDA Select?

Since 2009, thousands of clients have discovered true love thanks to VIDA Select's fresh, modern approach to matchmaking – which has finally thrown blind dates and long-term contracts out the window. This isn't your grandmother's matchmaking!
Instead of working with a single matchmaker using a small rolodex of potential partners, VIDA Select's matchmaking team taps into the world's largest database of available singles. We'll quickly identify the matches who check all of your boxes so you can finally experience true chemistry. Are you ready to become our next success story? Schedule your complimentary consultation now by clicking the button below!
Get Started Now