I hope you enjoy reading the blog post.
If you want to chat now about your matchmaking search, click here.
Find The Best Sacramento Matchmaker! [Top 3 Dating Services]
Sacramento has a reputation for being one of the worst cities in the nation for dating, so it's no wonder you're thinking about hiring a Sacramento matchmaker. It's the quickest way to circumvent all that frustration, and meet singles chosen just for you!
But to get the best results, you need to hire the right dating service. These 3 options are a great place to start!
Matchmaker Erica Suzanne Fultz has over 2 decades of experience under her belt, and calls herself a "confidante, coach and encourager." Before launching her own service, she worked for several other national matchmakers, including LUMA Luxury Matchmaking.
Erica Suzanne Matchmaking helps singles throughout California, and select other states as well.
Clientele
Fultz typically limits the number of paying clients she works with at one time to between 15 and 20. She specializes in matchmaking for singles in their 40s and 50s, describing her clientele as "highly driven and successful" men and women.
Cost & Contract
Six-month memberships start at $12,000. A 12-month membership is around $25,000. The final price of your matchmaking package depends on factors like your matching criteria and the amount of dating coaching you need.
According to an interview, Fultz works with the average client for 12 to 18 months.
There is no fee to be included in her database of eligible singles. However if you go that route, she's not working with you directly. You may never be introduced to anyone that way, as you'll only be contacted if you meet a paying client's criteria.
What To Expect
If you're thinking about hiring this Sacramento matchmaker, the first step is an initial consultation. She'll get to know a little more about you, and also determine if she thinks you're ready for the process.
As she explains, "If you aren't loving yourself and happy with yourself, there is no way I can create any kind of match that is going to work. Ever."
If you decide to move forward with the contract, you'll answer an in-depth questionnaire Fultz will use to select matches.
Fultz also offers suggestions on how to look and feel good. As she said in an interview, "You've got to put yourself out there in the best light — the best self that you can be."
She puts together Pinterest boards for clients, with suggestions for hairstyles and outfits, and even cosmetic improvements like veneers.
You'll be matched with Sacramento singles from her database. Clients are typically matched with at least 3 matches during the 6-month membership, and your search can be put on hold at any time.
Founded In
2018
Further Reading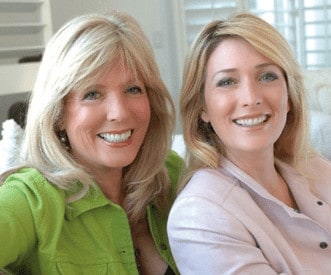 Kelleher International is actually a San Francisco matchmaking service. But Jill Kelleher and her daughter Amber Kelleher-Andrews help singles throughout California.
Jill Kelleher has been in the industry for over 30 years, with her daughter joining the company in 1995.
Clientele
An elite matchmaking service, the Kellehers are fairly selective about who they bring on as a client. Their matchmaking team only works with a limited number of paying clients at a time.
The Sacramento singles they work with are generally highly accomplished and career-minded.
Cost & Contract
Matchmaking service contracts span 1 to 3 years, and have an additional 12 months of "hold" time included.
The cost to hire Kelleher International starts at $30,000 and goes up to $300,000+. The cost includes factors like how many cities you'd like your search for matches to include, and which matchmaker you work with.
What To Expect
Potential clients must pass the screening process. The next step is an initial consultation, where you'll discuss what level of service you want, your match criteria, etc.
If you decide to sign the contract and become a client, you'll be matched with people from the Kelleher database of around 50,000 singles. These California matchmakers also scout for potential matches via their network, at events, etc., depending on your service level.
Once a match is identified, you'll both get a description of the other. When interest in meeting is mutual, you can set up the date. Afterward, you'll have an opportunity to share your feedback on how it went with your matchmaker.
Founded In
1986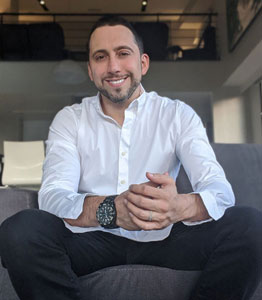 VIDA Select's modern approach to matchmaking takes all the frustration out of meeting singles in Sacramento. Your matchmaker has access to the largest pool of local singles there is, so you'll meet highly compatible matches!
Clientele
Clients are typically successful professionals in their late 20s to late 60s who are looking for high-quality matches.
Cost & Contract
Because matchmaking packages are paid month-to-month, you don't have to worry about being committed to a long-term contract if you meet someone special right away. You only pay for the matchmaking service you need!
Clients can choose from three levels of matchmaking service: Basic, Premium and Elite. The pricing for each package highly reflects the number of hours needed each month to find compatible matches who check all your "must have" boxes.
Basic matchmaking service packages start at $995 per month. Premium package options begin at $1595 per month, and Elite packages start at only $2395 per month.
What To Expect
Potential clients start with a quick screening to see if you qualify. You'll then be invited to schedule an initial consultation where you'll learn how the modern matchmaking process works!
After this complimentary call, you'll be paired with a matchmaker. She'll get to know all about you, your relationship goals and your matching criteria. And then - the fun part! As your matchmaker selects promising matches, you'll be able to approve each one based on photos and a profile.
No more disappointing first dates with people you don't consider relationship-worthy! And thanks to the month-to-month service, you can pause or stop at any time to focus on one of your matches. It's matchmaking on your schedule!
VIDA Select also offers a full range of services including dating coaching, image consulting, and personal styling. The team will be there to guide and coach you every step of the way!
Founded In
2009
All product and company names are trademarks™ or registered® trademarks of their respective holders. Use of them does not imply any affiliation with or endorsement by them.
Why Choose VIDA Select?

Since 2009, thousands of clients have discovered true love thanks to VIDA Select's fresh, modern approach to matchmaking – which has finally thrown blind dates and long-term contracts out the window. This isn't your grandmother's matchmaking!
Instead of working with a single matchmaker using a small rolodex of potential partners, VIDA Select's matchmaking team taps into the world's largest database of available singles. We'll quickly identify the matches who check all of your boxes so you can finally experience true chemistry. Are you ready to become our next success story? Schedule your complimentary consultation now by clicking the button below!
Get Started Now