I hope you enjoy reading the blog post.
If you want to chat now about your matchmaking search, click here.
Who Is Susan Trombetti? [Elite Matchmaker Profile]
Since Exclusive Matchmaking is on your radar, it's only natural you'd want to learn a bit more about founder and matchmaker Susan Trombetti.
With plenty of professional matchmakers to choose from, doing a little research before investing your money, time and trust in matchmaking service is a savvy move!
From the small independents to the big industry players, we've reviewed 200+ matchmakers and matchmaking services. Our insight comes from in-depth research, real client reviews, and a deep understanding of the industry landscape.
This short profile has all the details you'll need to help decide if Susan Trombetti is the right choice for you!
Susan Trombetti Review Table Of Contents
Let's dive in!
Investigator Turned High-End Matchmaker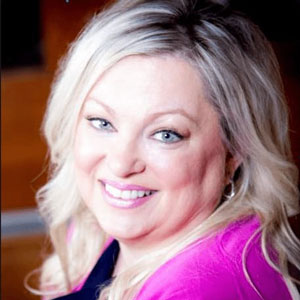 Prior to opening her matchmaking service Susan Trombetti worked at an asset investigation company. While she primarily handled investigations for fraudulent activity in investment portfolios, occasionally people would ask her to help them out with personal investigations on the side.
And one side job changed the course of where she was headed…
A little old lady came to me and asked me to find her long lost love from the war when they were together as lovers in Paris over 50 years before. I found him that night and reconnected them. The man had never married after all those years.
After helping those two find love, Trombetti decided to focus her investigative skills on matchmaking. And she says those skills sometimes come in handy when vetting people who might not be telling the truth about their marital status or age.
Trombetti has also appeared on Dr. Oz as a "relationship investigator" who helps women determine if a man is cheating on them, or telling lies.
Not just known for her detective abilities, Trombetti is also a relationship expert. She's no stranger to the media, having been featured on outlets like ABC, NBC, Fox, Shape, and Cosmopolitan.
With over a decade of experience Trombetti has plenty of tips for busy and accomplished singles looking for love. Here's a taste of her best dating advice, courtesy of an interview with MyCity4Her!
How Much Does It Cost To Hire Susan Trombetti?
She offers background checks and an "Investigate Your Date" package that runs from $99 to $1,000.
The cost for her personal matchmaking service starts at $7,500 for men. It ranges all the way up to $250,000+ depending on the particulars of your contract. Factors like your match criteria and the scope of your search all affect the final price tag.
Trombetti typically works with men as paying clients, generally successful professionals in their mid-30s to early 60s. (She also offers a discounted matchmaking package available for men ages 21 to 32 dating in the Maryland, DC, and Northern VA area.)
Women can join Trombetti's database as a potential match for free, provided they submit an application and pass the screening process. But for guaranteed introductions, women need to become paying clients with a matchmaking contract.
Trombetti has several dating coaching and relationship advice packages for women available, and sometimes hosts "Dating Boot Camp" events.
Susan Trombetti's Matchmaking Process & Philosophy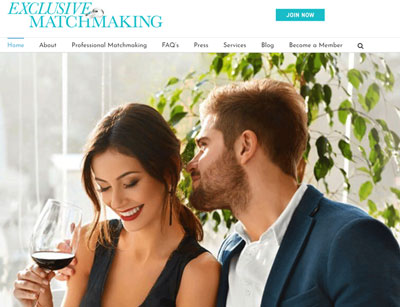 Working with Exclusive Matchmaking starts with a consultation. That costs $350 if you do it via Skype or phone. Depending on where you live, you can do the consultation in person for an additional $200.
Trombetti calls the consultation a "candid session about your dating life." You'll discuss everything from what's been holding you back from finding love to your current relationship goals and "ideal partner" description.
If the decision is mutual that Exclusive Matchmaking is a good fit, you'll sign a contract and your matchmaking service will begin.
Trombetti's approach to matchmaking is a bit unusual - she's not a fan of lists. Specifically a list that quantifies what you're seeking in your ideal match.
As she told Athleisure Magazine,
You need to not have a checklist at all. Toss your list. Chances are it's holding you back. Prepare yourself to observe over time how someone treats you, loves you, and that their actions meet up with their words.
You'll be matched with singles from the Exclusive Matchmaking database who Trombetti thinks are compatible, or with people from her "inner circle."
After each date, you'll contact your matchmaker to discuss how it went. Clients also get any dating coaching and relationship help she feels they need throughout the process.
Susan Trombetti also hosts events in the greater Washington, DC area, such as charity fundraisers. She'll even host a party for you. Starting around $4,000, you'll get a "bachelor" style mixer where she and her staff will introduce you to a handful of matches over the course of a cocktail party.
Is Susan Trombetti's Exclusive Matchmaking The Right Choice For You?
While she's often quoted as a relationship expert, there don't seem to be any Susan Trombetti reviews online. Her elite dating agency hasn't been reviewed on Yelp to date, nor does she have a listing with the Better Business Bureau.
A lack of online reviews isn't a bad thing. Clients who are unimpressed or disappointed with their service are generally more likely to head to a local review site. But a happy client may not take time out of their day to post one.
Deciding if she's the best professional matchmaker for you depends on factors like how you mesh with her process. You know yourself better than anyone, so giving up on your "type" and being open to meeting people who don't necessarily fit your ideal partner criteria may not be the right approach for you.
There's also the question of whether or not you want to lock yourself into a contract. It's not unusual for a matchmaking service to require a binding contract - in fact, many high-end dating agencies do.
But if the thought of paying thousands of dollars up front when you haven't met a single match yet gives you pause, you may want to consider a matchmaking service like VIDA Select.
VIDA Select is an elite matchmaking service that has been helping successful, ambitious and professional singles like you find their perfect match since 2009.
With access to a nearly unlimited pool of eligible local singles, there's no need for long-term contracts.
Clients simply pay for each month they'd like to continue using the service, and can stop at any time. Incredible results at an affordable price - with less upfront risk!
Want to learn more about how VIDA Select's professional matchmakers can introduce you to your perfect match?
All product and company names are trademarks™ or registered® trademarks of their respective holders. Use of them does not imply any affiliation with or endorsement by them.
Why Choose VIDA Select?

Since 2009, thousands of clients have discovered true love thanks to VIDA Select's fresh, modern approach to matchmaking – which has finally thrown blind dates and long-term contracts out the window. This isn't your grandmother's matchmaking!
Instead of working with a single matchmaker using a small rolodex of potential partners, VIDA Select's matchmaking team taps into the world's largest database of available singles. We'll quickly identify the matches who check all of your boxes so you can finally experience true chemistry. Are you ready to become our next success story? Schedule your complimentary consultation now by clicking the button below!
Get Started Now