I hope you enjoy reading the blog post.
If you want to chat now about your matchmaking search, click here.
6 Best Baltimore Matchmakers [Reviews & Cost!]
When you're thinking about investing in a professional Baltimore matchmaking service, doing a little research on your options makes sense.
All that research is about to get a lot easier! To help singles in Baltimore connect with the best matchmaker, our team of matchmaking experts created this comprehensive guide.
Thanks to over 14 years of industry experience, we're well acquainted with the major players. We've written over 200 matchmaking service reviews, leveraging our industry knowledge and keen understanding of what customers value most.
That's why this round-up of the 6 best Baltimore matchmakers is a great place to start narrowing down your choices!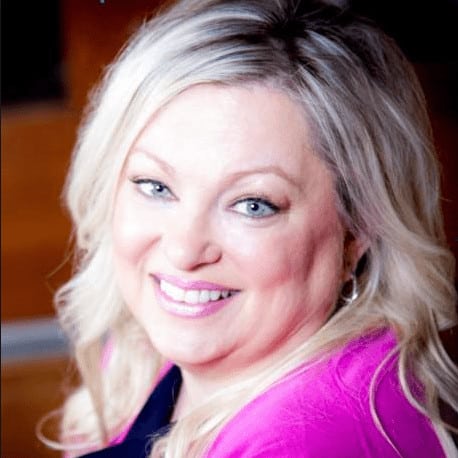 One of Maryland's most well-known matchmakers, you may have seen Susan Trombetti discussing relationship advice on shows like Dr. Oz or Good Day New York.
Prior to becoming a matchmaker, she helmed a company that dealt with financial investigations. Now she says she uses those skills as a self-proclaimed "relationship investigator." In addition to personal matchmaking, she also offers background checks on potential suitors.
Clientele
Exclusive Matchmaking is headquartered in Annapolis. But Trombetti and her team work with singles in Baltimore, Washington DC, Boston, and beyond.
Clients are typically successful, professional men. Women can submit an application to be placed as a potential match in Trombetti's database. There's no fee for women, but also no guarantee of meeting men through the service.
Cost
Hiring this matchmaking service costs anywhere from around $7,500 to upwards of $250,000. The price depends on the particulars of your search and which membership package you purchase. The contract outlines all the details.
There is also a fee for the introductory consultation with your matchmaker. It's $550 in person (subject to matchmaker availability) or $350 for a remote chat.
Trombetti also offers a one-time event that is available for both clients and non-clients. This "Bachelor Party" is hosted in your honor, and you'll meet singles hand-selected by Trombetti's elite matchmaking team. The event starts at $4,000 and is only available in some areas.
Contract Required
Yes.
What To Expect
Trombetti is a traditional matchmaker in that you'll be meeting women who have applied to be in her digital Rolodex.
Once you've signed the contract, you'll discuss in detail what sort of physical and personality traits are important for you to be compatible with someone. But keep in mind, she isn't a fan of lists. As she told the Capital Gazette,
A big dating mistake is thinking you have a type. You don't have a type. It's limiting.
After each introduction, you'll have the opportunity to discuss how it went, what you thought of the match, etc. Trombetti also offers dating coaching, and will help you come up with a "dating action plan" if she feels it's necessary.
As she explained in that same interview,
People come to me and they want matchmaking, but I really give them what they need.
Founded In
2011
Further Reading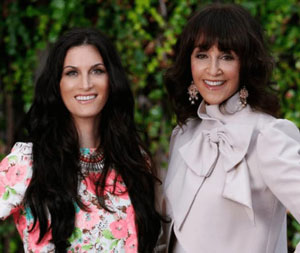 Janis Spindel's elite matchmaking company is actually based in New York City. But she and her daughter Carly help men in a handful of cities throughout the US find their perfect matches.
Clientele
Highly successful, affluent men are generally paying clients, while accomplished women can apply for database inclusion. In either case, the bar is high. As Janis Spindel explained on Good Morning LaLa Land,
Our process weeds out the riff raff.
Cost
A luxury matchmaking service, the cost for men depends in part on whether Janis or Carly takes point on your search. There are several packages available, ranging from the Basic Membership which starts at $25,000 all the way up to the Global VIP Membership, starting at $1,000,000.
There is also a signing fee for new clients, which starts at $65,000 and is paid up front.
Men meet at least 12 women over the course of the year-long membership. That quota is required by NY state law.
Women pay a screening fee for an in-person interview. The fee ranges from $250 for a small group meeting to $1,250 for a private interview with Janis. This fee is non-refundable. Singles who pass the screening are considered eligible for matching with Serious Matchmaking clients.
Contract Required
Yes. There is also a finder's fee in the contract, which is due when you've been in a relationship with one of your matches for a year, get engaged, or move in together. This fee is equal to your signing fee.
What To Expect
These high-end matchmakers search the Serious Matchmaking database for women who seem compatible with what you're looking for. Clients receive a description of each potential match as well as photos.
As Janis explained in an interview with Business Insider,
We're not a dating service. There's a difference between a potential [spouse] and a blind date. We don't fling dates, we make sure [the match] is exactly what he's looking for.
Founded In
1993
Further Reading
As the name implies, Michelle Jacoby's elite matchmaking service is headquartered in DC. But she works with singles living in Maryland and Virginia as well.
She is also one of the co-founders of the Matchmaker's Alliance, a non-profit organization that helps matchmakers connect with each other.
Clientele
DC Matchmaking takes a "boutique" approach, limiting the number of clients they work to around 15 or 20 at a time.
Jacoby is selective about which potential clients she takes on. Her website describes her typical client as attractive, educated, savvy, and successful - and looking for a long-term relationship.
Cost
A year's worth of matchmaking services starts at $15,000. It also includes up to 6 months of "hold" time.
Contract Required
Yes.
What To Expect
Potential clients first start with an initial screening process that covers the basics. You'll discuss why you're considering a matchmaking service, what you're looking for, your dating and relationship goals, etc.
The second step in the matchmaking process involves a more in-depth interview that lasts an hour or so. This is where you'll discuss the membership options, and sign a contract for the service.
Once a match is identified, your matchmaker calls with the details and arranges the introduction. Afterward, you can check in with any feedback you have - and also receive feedback yourself.
There is no limit to the number of matches you'll receive during the course of your year-long membership, as it will vary for each client depending on how particular your "ideal partner" criteria is.
Jacoby matches paying clients with singles in her database. It's free to have your profile listed as a potential match, but you must pass a screening process and there's no matching guarantee.
Founded In
2009
Further Reading
Located just outside of Baltimore in Towson, Kimberly Simonetti is Certified Matchmaker and a member of the Matchmakers Alliance. She is also a professional photographer with over 30 years of business experience. The MatchPro specializes in the D/M/V area and the west coast of Florida.
Clientele
Simonetti works with both men and women as paying clients. They are typically successful professionals looking for long-term relationships.
Cost
Per online reviews you can expect to spend in the neighborhood of $8,000. It is free to join the database and be a resource to clients who have paid.
Potential clients may be offered a 6-month or a 9-month membership, and fees vary depending on each client's search requirements. Based on your relationship goals, both of these memberships include the option to pause your membership for a specified amount of time. There is also a dating coaching package that includes image consulting but not active matchmaking.
Contract Required
Yes, for active members who want vetted potential introductions.
What To Expect
As a client, you'll meet other members of The MatchPro's database. Simonetti also networks with other "affiliated agencies worldwide" to find compatible singles for you to meet.
The process starts with a short questionnaire. A face-to-face interview with Simonetti is next. If it's determined the service is a mutually good fit, you'll sign a contract and your search will begin.
When a compatible match is identified, all the date details are arranged. Your matchmaker will follow up the day after the date to see how it went and to gather feedback from you - and share it with you, if needed.
There are no guaranteed number of introductions with either membership package.
Founded In
2015
Leora Hoffman has been matchmaking in some capacity since 1989. She is also a lawyer (family law) by trade. After a 12-year stint in the DC Attorney General's office, she decided to focus solely on matchmaking in 2015.
Clientele
Hoffman's boutique matchmaking agency is tailored for singles dating in their 50s+.
Cost
There are three levels of membership to choose from, depending on whether or not you want additional services like a personality assessment or a "Relationship Readiness" course. Prices start around $2,500+, and all memberships include 12 months of "active search" time to be used over the course of 2 years.
There is no charge to have your profile listed in Hoffman's database of "referrals." However no active searching is done on your behalf, so you may never meet anyone that way.
Contract Required
Yes.
What To Expect
Potential clients start with a free initial consultation where the membership options will be discussed. After purchasing a membership, you'll be matched with singles from within Hoffman's database.
There is no guaranteed number of matches. As she says on her website, she takes a "quality over quantity" approach.
You can pause your membership at any time. However your membership expires after 2 years even if you have some of the "active search" time left. If that happens, you can renew it at a discount or remain in her database for free to be matched with paying clients.
Hoffman also offers dating coaching and hourly sessions to help couples mediate and draft prenuptial agreements.
Founded In
1989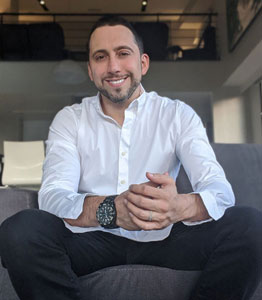 VIDA Select founder Scott Valdez has been putting a modern twist on traditional matchmaking for over a decade. With access to a nearly unlimited pool of incredible matches, he's been helping singles in Baltimore, the greater DC area and beyond find their "happily ever after" for over a decade.
Clientele
Successful, professional singles seeking "relationship worthy" matches.
Cost
VIDA Select offers a wide array of pay-as-you-go matchmaking packages across 3 levels of service.
The cost of each package highly reflects the number of hours which should be dedicated to the search for your ideal partner. Basic matchmaking packages begin at $995 per month, and Premium matchmaking packages start at only $1595 per month. Elite packages begin at only $2395 per month.
It only takes 3 months on average for clients to meet someone special!
What To Expect
Like the other Baltimore matchmakers listed here, VIDA Select doesn't take just anyone on as a client. The matchmaking process starts with a short, complimentary consultation call to see if the exclusive service is right for you (and vice versa).
If so, the next step is an in-depth interview. It covers everything from your relationship goals to your dating history and ideal partner preferences. There is no maximum number of matches, and you'll get to review a full profile - including photos - of every single one.
That way, you're only investing time and energy meeting people you're confident you're attracted to - and who are excited to meet you as well.
With VIDA Select, you don't have to worry about locking yourself into a long-term contract where you're committed even if you meet "The One" right away - or you aren't happy with the service.
You simply pay each month you'd like to meet incredible singles, and you have the freedom to freeze or stop your service at any time. That means you can travel, explore a promising relationship or simply take a break from dating whenever you want to.
VIDA Select also offers professional styling and image consulting, dating coaching and more - everything you need to feel confident and look your best on all your first dates!
Get started by seeing if you qualify for VIDA Select's elite matchmaking service!
Contract Required
No.
Founded In
2009
All product and company names are trademarks™ or registered® trademarks of their respective holders. Use of them does not imply any affiliation with or endorsement by them.
Why Choose VIDA Select?

Since 2009, thousands of clients have discovered true love thanks to VIDA Select's fresh, modern approach to matchmaking – which has finally thrown blind dates and long-term contracts out the window. This isn't your grandmother's matchmaking!
Instead of working with a single matchmaker using a small rolodex of potential partners, VIDA Select's matchmaking team taps into the world's largest database of available singles. We'll quickly identify the matches who check all of your boxes so you can finally experience true chemistry. Are you ready to become our next success story? Schedule your complimentary consultation now by clicking the button below!
Get Started Now