I hope you enjoy reading the blog post.
If you want to chat now about your matchmaking search, click here.
Dallas Matchmaker Insider's Guide: 6 Great Options!
Being single in Dallas gets frustrating fast when you're not meeting the type of person you'd consider dating long-term. Hiring a Dallas matchmaker lets you jump straight to the "dates with highly compatible people" part.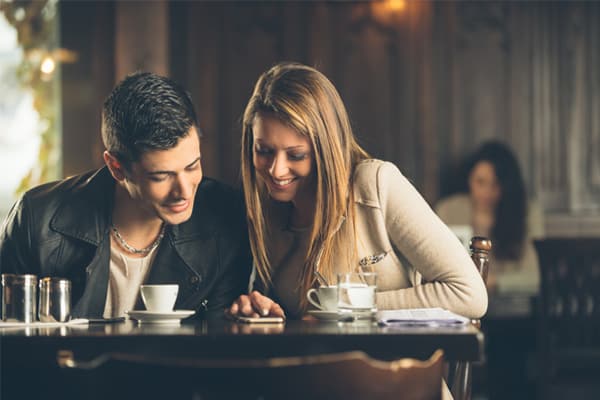 But which one should you hire?
Our team of matchmaking experts created this comprehensive guide to help Dallas singles answer that very question! Our experience in the industry dates back to 2009, so we're extremely familiar with all the major players and the smaller independent operators.
We've written well over 200 matchmaker reviews, leveraging our in-depth industry knowledge and our first-hand understanding of what clients value most in a matchmaking service.
Check out this list of the top 6 Dallas matchmakers, including costs, so you can decide which matchmaking service works best for you!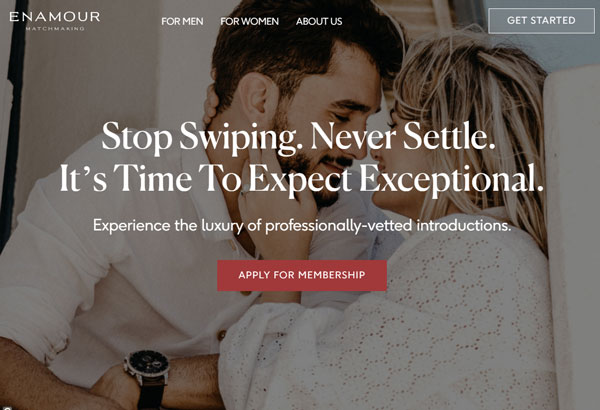 A matchmaking service designed for accomplished singles looking to meet highly screened, relationship-worthy matches, Enamour should make your short list if you're looking for a tailored experience.
Clientele
Enamour works with both men and women as clients, typically successful, selective professionals.
Cost
Matchmaking packages start around $20,000 for a 6-month search.
What To Expect
Enamour's approach to matchmaking is an effective blend of relationship psychology, AI, and intuition. As a client, you'll be paired with a dedicated personal matchmaker who will gain a deep understanding of your lifestyle, personality, and matching preferences.
First, she'll search Enamour's exclusive, invitation-only database. Each candidate is thoroughly vetted either in person or via video call. Your matchmaker will compile a list of insightful questions to ask all potential matches based on the information gathered during the "getting to know you" process.
Candidates who pass the screening are presented for approval. After each introduction, you'll have the opportunity to provide feedback, and also receive valuable insights into how the date went from your match's perspective.
Enamour offers a host of complementary services designed to support clients throughout the dating process. These include relationship and dating coaching, personal styling, image consulting, and professional photography.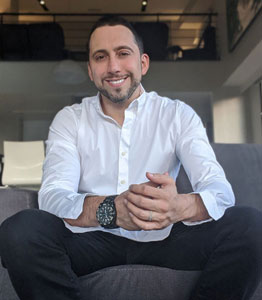 Want to hire the matchmaking service with access to the largest pool of eligible Dallas singles? Look no further. VIDA's team has been helping singles find their ideal partners since 2009.
Clientele
VIDA Select takes on both men and women as paying clients, typically in their upper 20s to mid-60s.
Cost
Clients choose from 3 levels of matchmaking service: Basic, Premium and Elite. Package prices are highly reflective of how many hours need to be devoted to the search for perfect matches, so considerations like your match criteria, locations, etc. are all taken into account when selecting the best level of service for you.
Basic packages begin at $1195 a month, Premium options start at $1795 a month and Elite packages begin at $2595 a month.
What To Expect
If you're looking for elite matchmaking services without having to commit to a long-term contract, VIDA's pay as you go model could be perfect for you.
Your dedicated matchmaker will hand-select Dallas singles matching your criteria, and you decide which ones you'd consider dating. We'll take care of scheduling the date.
And because our matchmakers can leverage Dallas's largest pool of singles, the average VIDA client stops service within the first few months so they can explore a relationship with a promising match!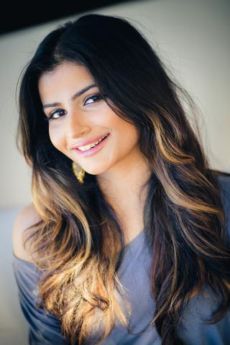 Looking for an elite matchmaker with Texas roots? Sameera Sullivan is a Texas native! She founded her matchmaking service, originally called Lasting Connections, in Portland in 2012. But she never forgot where she came from. She has offices in Dallas and Houston as well.
Clientele
According to an interview with Houstonia, Sullivan's paying male clients are elite, busy, and high net worth. 90% of her clients are men in their 40s to 50s.
Cost
For women, it's free to have a profile added to Sullivan's database and available for matching with paying male clients. But there's no guarantee as to when (or if) women will get paired with someone.
For a one-time, $500 fee women can join that database as a "priority" member. That involves a 1-hour interview as well as a background screen. Priority members are given first consideration by the matchmaking team, but being matched with a paying client is not guaranteed.
For men, the cost of her Dallas matchmaking service starts around $25,000 and can go as high as $250,000+. Pricing depends on a number of factors, such as whether or not you want to date locally or in multiple cities and the specificity of our search criteria.
Memberships include 12 months of search time and 6 months of "hold" time.
What To Expect
A "boutique" style Texas matchmaker, Sullivan limits herself to working with a certain number of clients at any given point.
You'll be matched with singles from her Dallas database. Many of her clients have multiple homes or travel extensively, so depending on your package you also have the option of meeting singles from her national database as well.
Sullivan and her team also actively recruit women at sports games, local events, and even gyms and coffee shops if they spot someone who seems to fit what you're looking for in an ideal partner. Potential matches can also be sourced via her website. Short (non-identifiable) client profiles are posted there, and interested women can apply to meet them.
Further Reading
Sameera Sullivan Matchmakers review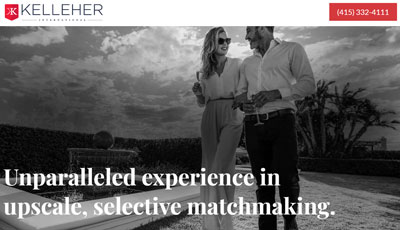 Like Sullivan's service, Kelleher International isn't based in Dallas. It's a national matchmaking service based in the San Francisco Bay Area with a team devoted to Dallas singles. Founded in 1986, Kelleher International is helmed by mother & daughter team Jill Kelleher and Amber Kelleher-Andrews.
Clientele
As CEO Amber Kelleher told Forbes, Kelleher International isn't a "mass market" matchmaking service. Of the 1,000 inquiries they get in a month, they take on maybe 20 as clients. As their website puts it, they attract prominent single professionals who are successful and smart with a taste for the refined.
Cost
Matchmaking packages start at $30,000 and go up to $300,000+. The more cities you'd like included in your search, the more a membership will cost.
Memberships generally run for 1 to 3 years, and include 12 months of "hold" time.
What To Expect
As a paying client, you'll be matched with people in the Kelleher International Rolodex, which is roughly 50,000 singles. You could also be meeting Dallas singles recruited by the local matchmaking team.
When your Kelleher matchmaker finds someone she feels may interest you, both halves of the match get a description via phone of the other person. Dates are arranged only if there's mutual interest, and you're required to give feedback on the experience after each one.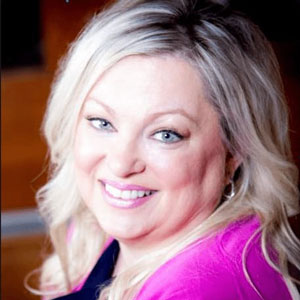 Susan Trombetti is considered a millionaire matchmaker on the east coast, and her matchmaking service has locations all over the country - including Dallas. It was launched back in 2011.
Clientele
Trombetti typically takes on men in their 30s and up for her "VIP" matchmaking services.
Cost
Matchmaking services require a consultation: $350 via Skype or $550 in person.
Men under 33 can opt for the "Exclusives Introductions" package for $3,500. Otherwise, a standard membership starts at $7,500 and runs north of $125,000 depending on your matchmaking goals and the level of personalized service you'd like.
Don't want to commit to a long-term contract? For $4,000+ you can have a "Bachelor Party" thrown in your honor where you'll meet a selection of high-quality Dallas singles.
What To Expect
Trombetti is not the type of matchmaker who works from a list of criteria. In an interview with Capital Gazette, she said she's told clients to throw them away because she "doesn't work with lists."
She'll also advise you not to "have a type," because it's limiting. Instead, she'll focus on your life and relationship goals, what has (and hasn't) worked in your previous long-term relationships, etc.
So with that in mind, you'll be matched with Dallas singles from her Rolodex that she feels are compatible. After each date, you'll be asked to give your matchmaker any feedback you feel would be helpful for the next match.
In addition to matchmaking services, you'll also receive coaching, advice and dating tips as needed.
Further Reading
Now rebranded, this dating service used to be called "Cupid's Cronies" when it launched in 2010. April Davis isn't just a Dallas matchmaker - her headquarters is in Minneapolis. But the Texas branch works with singles in Dallas, Houston, San Antonio, and Austin.
Clientele
This boutique matchmaking service focuses on executives and professionals, and takes both men and women on as paying clients.
Cost
Inclusion in the database of eligible Dallas singles - i.e. a "passive membership" - is free, but comes with no guarantees of a match.
Premium memberships - meaning an active search for your ideal partner - start around $5,000 and continue upwards of $50,000. Multiple factors like how narrow (or broad) your list of criteria is, how easy your matchmaker thinks it will be to match you, and how many dates you'd like all affect the final price tag.
What To Expect
This Dallas dating agency works a bit differently when it comes to selecting your matches.
Your matchmaker will compile a selection of up to 40 Dallas singles she feels could be a good match.
Of those 40, she'll choose the best candidates for further screening. After interviewing them, you'll go on a date with a minimum of 3. If you're into each other, you can exchange contact information at the end of the date.
Further Reading
LUMA Luxury Matchmaking review
All product and company names are trademarks™ or registered® trademarks of their respective holders. Use of them does not imply any affiliation with or endorsement by them.
Why Choose VIDA Select?

Since 2009, thousands of clients have discovered true love thanks to VIDA Select's fresh, modern approach to matchmaking – which has finally thrown blind dates and long-term contracts out the window. This isn't your grandmother's matchmaking!
Instead of working with a single matchmaker using a small rolodex of potential partners, VIDA Select's matchmaking team taps into the world's largest database of available singles. We'll quickly identify the matches who check all of your boxes so you can finally experience true chemistry. Are you ready to become our next success story? Schedule your complimentary consultation now by clicking the button below!
Get Started Now