I hope you enjoy reading the blog post.
If you want my team to just do your online dating for you, click here.
Dallas Matchmaker Insider's Guide: 5 Great Options!
Being single in Dallas gets frustrating fast when you're not meeting the type of person you'd consider dating long-term. Hiring a Dallas matchmaker lets you jump straight to the "dates with highly compatible people" part.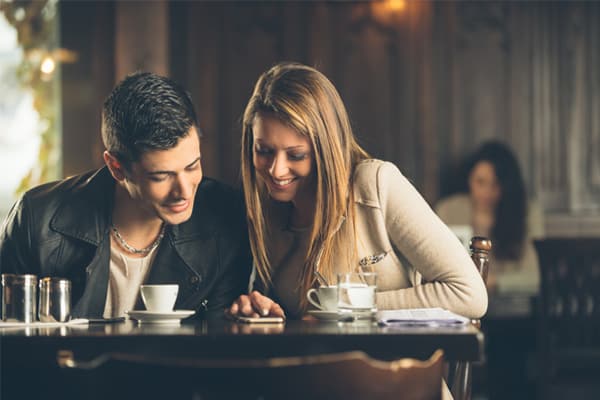 But which one should you hire?
Check out this list of the top 5 Dallas matchmakers, including costs, so you can decide which matchmaking service works best for you!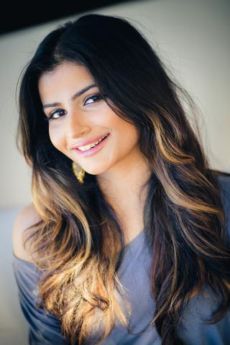 Looking for an elite matchmaker with Texas roots? Sameera Sullivan is a Sugar Land native! She founded her matchmaking service, originally called Lasting Connections, in Portland. But she never forgot where she came from. She's got offices in Dallas and Houston as well.
Clientele
According to an interview with Houstonia, Sullivan's paying male clients are elite, busy, and high net worth. 90% of her clients are men in their 40s to 50s.
Cost
Her service is free for women. Their profiles are added to the database and available for matching with paying male clients. But there's no guarantee as to when (or if) women will get paired with someone.
For men, the cost of her Dallas matchmaking service starts around $45,000 and can go as high as $250,000+. Pricing depends on a number of factors, such as whether or not you're willing to travel to meet someone, how many matches you'd like, and what other services you require, like date coaching or image consulting.
Memberships include 12 months of search time and 12 months of "hold" time.
What To Expect
This VIP matchmaker takes a boutique approach - meaning she only takes on a limited number of paying clients at any one time.
Paying clients are matched with Dallas singles in her database, or with singles living in any city they're willing to travel to. (In fact, Sullivan prefers to work with men willing to hop on a plane to meet their ideal partner. If that's not you, perhaps consider another matchmaker on this list).
Sullivan and her team will also recruit women at sports games, local events, and even coffee shops if they spot someone who fits what you're looking for in an ideal partner.
Founded In
2012
For even more details about Sameera Sullivan and her Houston dating agency, check out this Sameera Sullivan Matchmakers (formerly Lasting Connections) review.
Like Sullivan's service, Kelleher International isn't based in Dallas. It's a national matchmaking service based in the San Francisco Bay Area with a team devoted to Dallas singles.
Clientele
As CEO Amber Kelleher told Forbes, Kelleher International isn't a "mass market" matchmaking service. Of the 1,000 inquiries they get in a month, they take on maybe 20 as clients. As their website puts it, they attract prominent single professionals who are successful and smart with a taste for the refined.
Cost
Matchmaking packages start at $30,000 and go up to $300,000+. The more cities you'd like included in your search, the more a membership will cost.
Memberships generally run for 1 to 3 years, and include 12 months of "hold" time.
What To Expect
As a paying client, you'll be matched with people in the Kelleher International Rolodex, which is roughly 50,000 singles. You could also be meeting Dallas singles recruited by the local matchmaking team.
When your Kelleher matchmaker finds someone she feels may interest you, both halves of the match get a description via phone of the other person. Dates are arranged only if there's mutual interest, and you're required to give feedback on the experience after each one.
Founded In
1986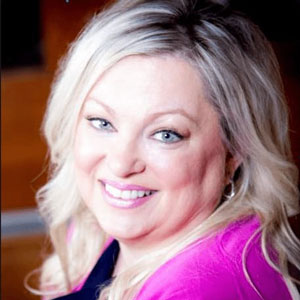 She's considered a millionaire matchmaker on the east coast, and her matchmaking service has locations all over the country - including Dallas.
Clientele
Trombetti typically takes on men in their 30s and up for her "VIP" matchmaking services.
Cost
Matchmaking services require a consultation: $350 via Skype or $550 in person.
Men under 33 can opt for the "Exclusives Introductions" package for $3,500. Otherwise, a standard membership starts at $7,500 and runs north of $125,000 depending on your matchmaking goals and the level of personalized service you'd like.
Don't want to commit to a long-term contract? For $4,000+ you can have a "Bachelor Party" thrown in your honor where you'll meet a selection of high-quality Dallas singles.
What To Expect
Trombetti is not the type of matchmaker who works from a list of criteria. In an interview with Capital Gazette, she said she's told clients to throw them away because she "doesn't work with lists."
She'll also advise you not to "have a type," because it's limiting. Instead, she'll focus on your life and relationship goals, what has (and hasn't) worked in your previous long-term relationships, etc.
So with that in mind, you'll be matched with Dallas singles from her Rolodex that she feels are compatible. After each date, you'll be asked to give your matchmaker any feedback you feel would be helpful for the next match.
In addition to matchmaking services, you'll also receive coaching, advice and dating tips as needed.
Founded In
2011
Further Reading
Now rebranded, this dating service used to be called "Cupid's Cronies." Davis isn't just a Dallas matchmaker - her headquarters is in Minneapolis. But the Texas branch works with singles in Dallas, Houston, San Antonio, and Austin.
Clientele
This boutique matchmaking service focuses on executives and professionals, and takes both men and women on as paying clients.
Cost
Inclusion in the database of eligible Dallas singles - i.e. a "passive membership" - is free, but comes with no guarantees of a match.
Premium memberships - meaning an active search for your ideal partner - start around $5,000 and continue upwards of $50,000. Multiple factors like how narrow (or broad) your list of criteria is, how easy your matchmaker thinks it will be to match you, and how many dates you'd like all affect the final price tag.
What To Expect
This Dallas dating agency works a bit differently when it comes to selecting your matches.
Your matchmaker will compile a selection of up to 40 Dallas singles she feels could be a good match.
Of those 40, she'll choose the best candidates for further screening. After interviewing them, you'll go on a date with a minimum of 3. If you're into each other, you can exchange contact information at the end of the date.
Founded In
2010
Read more about April Davis's service in this in-depth LUMA Luxury Matchmaking review.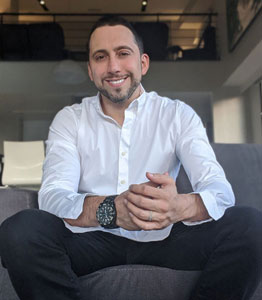 Want to hire the matchmaking service with access to the largest pool of eligible Dallas singles? Look no further.
Clientele
VIDA Select takes on both men and women as paying clients, typically in their upper 20s to mid-60s.
Cost
Clients choose from 3 levels of matchmaking service: Basic, Premium and Elite. Package prices are highly reflective of how many hours need to be devoted to the search for perfect matches, so considerations like your match criteria, locations, etc. are all taken into account when selecting the best level of service for you.
Basic packages begin at $995 a month, Premium options start at $1595 a month and Elite packages begin at $2395 a month.
What To Expect
If you're looking for elite matchmaking services without having to commit to a long-term contract, VIDA's pay as you go model could be perfect for you.
Your dedicated matchmaker will hand-select Dallas singles matching your criteria, and you decide which ones you'd consider dating. We'll take care of scheduling the date.
And because our matchmakers can leverage Dallas's largest pool of singles, the average VIDA client stops service within the first few months so they can explore a relationship with a promising match!
Getting started with VIDA is easy - just click right here!
Founded In
2009
All product and company names are trademarks™ or registered® trademarks of their respective holders. Use of them does not imply any affiliation with or endorsement by them.
Why Choose VIDA Select?

Since 2009, thousands of clients have discovered true love thanks to VIDA Select's fresh, modern approach to matchmaking – which has finally thrown blind dates and long-term contracts out the window. This isn't your grandmother's matchmaking!
Instead of working with a single matchmaker using a small rolodex of potential partners, VIDA Select's matchmaking team taps into the world's largest database of available singles. We'll quickly identify the matches who check all of your boxes so you can finally experience true chemistry. Are you ready to become our next success story? Schedule your complimentary consultation now by clicking the button below!
Get Started Now