I hope you enjoy reading the blog post.
If you want to chat now about your matchmaking search, click here.
How Much Does Selective Search Cost? [2023 Prices!]
Considering Barbie Adler as your professional matchmaker? You landed here, so you're probably wondering, "How much does Selective Search cost?"
In this article we'll provide information on Selective Search pricing, plus compare how it stacks up against other elite matchmaking services. This ensures you've got all the information you need to decide which one is the best fit for you and your budget!
Our expert team has been in the industry for over 14 years, and we've reviewed more than 200 matchmaking services. Our reviews dive deep into cost, processes, and customer experiences, all built on extensive research infused with a keen understanding of the matchmaking landscape.
Selective Search Cost Table of Contents
Let's start with what you want to know first:
How Much Does Selective Search Cost?
Select Search cost ranges between $25,000 and $250,000+.
Joining the Selective Search database is free, but it only provides you with the opportunity to be matched with a paying client. It's important to note that as a database candidate, you won't receive active matchmaking services - there is no guarantee of ever being considered as a match.
For paying clients, Selective Search offers a range of matchmaking packages tailored to suit different preferences and requirements.
The "introductory" package begins at $25,000, and basic matchmaking packages typically start around $50,000. Some package costs can exceed $250,000 depending on certain factors.
When determining the final price tag, several considerations come into play. These include the number of introductions desired, the geographical scope of your search, and how difficult your personal preferences may make it to find compatible matches.
How Selective Search Compares With Other Services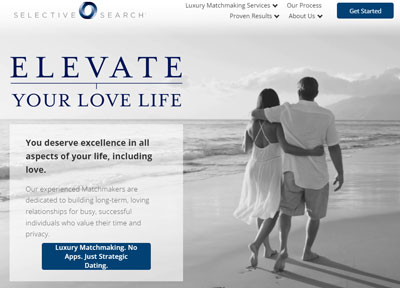 Selective Search, headquartered in Chicago, has a national reach. Areas of focus include major metropolitan areas such as Boston, Dallas, Los Angeles, Miami, San Diego, and Washington DC, just to name a few.
Let's take a look at how Selective Search prices stack up to other matchmaking services with a national reach.
Enamour ($20,000+)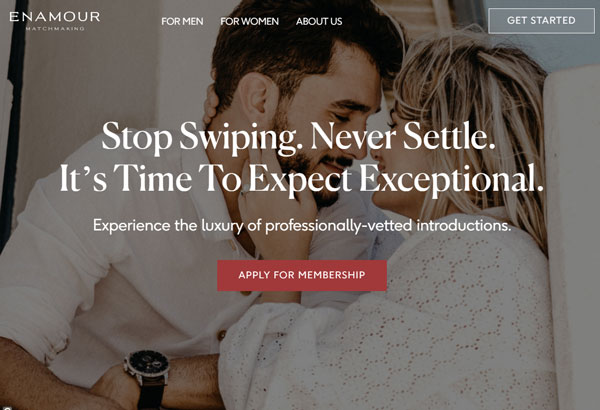 Enamour, an elite matchmaking service with a global reach, employs a unique blend of human intuition, AI, and data science to identify highly compatible matches.
Six-month packages start around $20,000. You'll meet singles selected from the ultra-exclusive, invite-only database, as well as matches identified during Enamour's extensive scouting process.
VIDA Select ($1,695 - $2,595/month)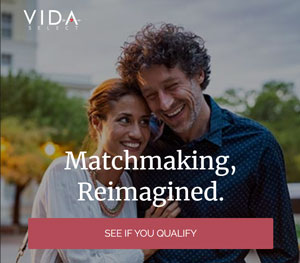 VIDA Select is a modern matchmaking service with an international presence. Unlike most other services, VIDA Select offers packages paid on a monthly basis - no long-term contracts!
Thanks to a tech-driven proprietary process, VIDA's matchmakers leverage the largest pool of eligible singles there is. On average, clients begin a relationship with someone special after only 3 months of service.
Serious Matchmaking ($25,000+)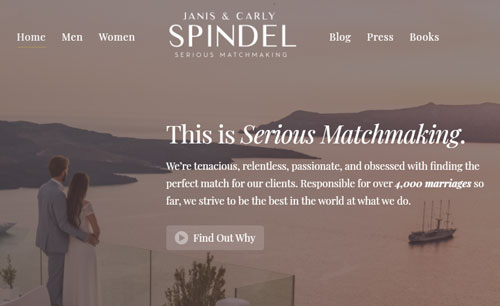 Serious Matchmaking, a NYC-based millionaire matchmaking service founded by Janis Spindel, starts at $25,000 and offers a selection of packages ranging up to $1,000,000.
Serious Matchmaking works with clients worldwide, with pricing dependent on various factors such as the scope of your search and whether you work directly with Janis Spindel, her daughter Carly Spindel, or both.
Exclusive Matchmaking ($7,500+)
Exclusive Matchmaking, founded by Susan Trombetti and headquartered in Maryland, offers services in major cities around the US. Trombetti's prices generally range from $7,500 to $50,000, but she also offers a $250,000+ package.
Millionaire's Club ($45,000+)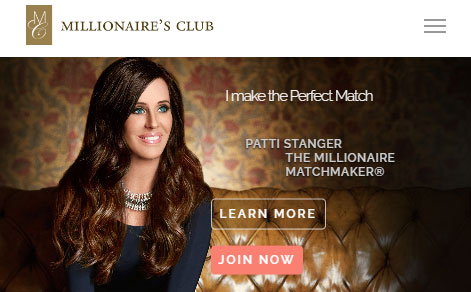 Patti Stanger, the face behind Bravo's hit reality show "Millionaire Matchmaker," also works with clients from around the world. The Millionaire's Club, located in Los Angeles, costs anywhere from $45,000 to $285,000+. The most expensive package includes working directly with Stanger.
What To Expect From Selective Search
Working with Selective Search begins with a 2-hour interview for both candidates and clients. These interviews, part of what Adler refers to as the "Meet Your Future Process," involve in-depth discussions where you share your specific relationship goals, background, and match preferences.
Next, the Selective Search team compiles these details into a comprehensive "Benchmark" document, which serves as a blueprint for the matchmaking process. The matchmakers review the Benchmark document and search through their database, which consists of approximately 250,000 singles.
As a client, you will receive an unlimited number of "presentations" that provide detailed descriptions of potential matches.
These presentations give you essential information such as the candidate's personality traits, a photograph, and possibly include notes taken by the matchmaker during the screening process.
Additionally, Selective Search maintains a network of "Scouts" positioned nationwide, actively seeking and recruiting potential matches on your behalf if necessary.
If you express interest in a potential match, Selective Search will share your information with the candidate. If the interest is mutual, phone numbers will be exchanged, and you will be asked to call your match within 48 hours to arrange a date.
The exchange of numbers counts as an "introduction," as it is up to you to contact them and schedule a date.
Want To Learn More About Selective Search?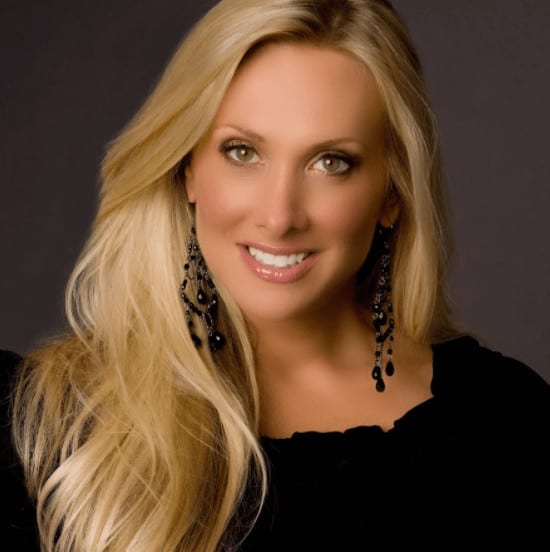 Barbie Adler embarked on her journey as a matchmaker in 2000 after leaving her career as an executive headhunter. This significant career shift was in response to the catastrophic events of 9/11, which led Adler to redirect her focus toward helping singles find lasting love.
Adler's ventures into matchmaking predates the launch of Selective Search, as matchmaking has been a hobby of hers as early as high school.
To learn more about Adler's history and matchmaking philosophy, check out our Barbie Adler profile. And for a comprehensive look at her matchmaking service, read our Selective Search review next!
All product and company names are trademarks™ or registered® trademarks of their respective holders. Use of them does not imply any affiliation with or endorsement by them.
Why Choose VIDA Select?

Since 2009, thousands of clients have discovered true love thanks to VIDA Select's fresh, modern approach to matchmaking – which has finally thrown blind dates and long-term contracts out the window. This isn't your grandmother's matchmaking!
Instead of working with a single matchmaker using a small rolodex of potential partners, VIDA Select's matchmaking team taps into the world's largest database of available singles. We'll quickly identify the matches who check all of your boxes so you can finally experience true chemistry. Are you ready to become our next success story? Schedule your complimentary consultation now by clicking the button below!
Get Started Now