I hope you enjoy reading the blog post.
If you want to chat now about your matchmaking search, click here.
How Much Does Three Day Rule Cost? [2023 Prices!]
Considering Talia Goldstein as your personal matchmaker? You landed here because you're likely wondering, "How much does Three Day Rule cost?"
In this article we'll share all the details for Three Day Rule pricing plus how it compares to other elite matchmaking services, ensuring you have all the information you need before signing on the dotted line!
Our expert team has over 14+ years of industry experience, and we've reviewed over 200 matchmaking services. Our reviews dive deep into their costs, processes and customer experiences, built on extensive research and a keen understanding of the matchmaking landscape.
Three Day Rule Cost Table Of Contents
Ready to talk numbers? Let's dive in!
How Much Is Three Day Rule?
Inclusion within the Three Day Rule database of eligible singles is free, and matchmaking packages range from $5,900 to $18,500+.
If you want a proactive search where you're working directly with a matchmaker, the free database inclusion is likely not the best route. 
Unless you pay for service, there are no guarantees of ever meeting anyone. Database membership is a passive option - you may never be contacted after submitting your profile.
Prospective clients have three options:
a 3-month package for $5,900
a 6-month package for $9,500
a VIP membership that starts at $18,500
With the 3 month membership, you're guaranteed at least 3 matches. The 6-month package includes a guaranteed minimum of 6 matches.
The VIP membership can be tailored; it starts at 6 months of matchmaking service and also includes a pro photo shoot and 2 sessions with a dating coach.
Dating coaching is available to all Three Day Rule clients, as sessions can be purchased independently of your matchmaking package in 1, 2 or 10 session blocks.
Three Day Rule Cost Comparison: How They Stack Up
Three Day Rule is headquartered in Los Angeles, so let's start our price comparison there.
The VIP membership (6 months of service starting at $18,500) is comparable to Enamour's 6-month package, which starts around $20,000.
Enamour is an elite matchmaking service with a presence in LA that blends intuition, AI and data science to pinpoint highly compatible matches. The team employs advanced recruiting methods, and also sources your matches from within its exclusive, "invite only" database.
VIDA Select is a modern matchmaking service that leverages the largest pool of eligible singles there is, which means clients are paired with matches who truly check all their "must have" boxes. And while contracts spanning 3, 6 or 12-months are standard in the matchmaking industry, VIDA Select takes a different approach by offering packages on a monthly basis instead.
Cost ranges from $1095 to $2595 per month, with the price highly correlating to the number of hours your matchmaker should devote to your search. On average, clients begin a relationship with a match in just 3 months.
Matchmakers in the City, a Beverly Hills service founded by Alessandra Conti and her sister Cristina Conti-Pineda, offers packages starting around the $10,000 price point. Conti and her team once had millionaire matchmaker Patti Stanger on their client roster, and her matchmaking talents were also on display in MTV's reality series "Are You The One?"
Amy Laurent, a bi-coastal matchmaker who works out of both Los Angeles and New York City, charges a minimum of $25,000 for her services. A fellow reality TV veteran, she was a featured matchmaker on Bravo's "Miss Advised" for an 8-episode run.
But Three Day Rule doesn't just cater to Los Angeles singles. They are a national service, with offices in 11 locations around the US:
Boston, Chicago, Dallas, New York, Orange County, Philadelphia, San Francisco, San Diego, Scottsdale, Silicon Valley, and Washington DC.
LUMA Luxury Matchmaking is a national service with a similar setup, having a presence in over 30 states. Founded by April Davis and originally branded as Cupid's Cronies, LUMA packages cost anywhere from $2,800 to over $100,000 depending on the type of service you purchase.
Barbie Adler, founder of Selective Search, also works with singles across the United States. "Introductory" matchmaking packages start at $25,000, with typical clients paying between $50,000 and $250,000 for their searches.
Now that you have a few services to compare prices with, let's talk about…
What To Expect From Three Day Rule
As a paying client of Three Day Rule, your matchmaker will look for potential matches a few different ways depending on the package you purchased. You might be meeting someone from their database of singles, connections within your matchmaker's personal network, or individuals who've been recruited locally either online or offline.
Once your matchmaker identifies potential matches for you, they meet with them in person to ensure they align with your criteria. If the matchmaker feels like they do, you'll receive a bio and photo of each match.
It's important to note that when these matches are presented to you, it counts as one of your guaranteed match introductions, regardless of whether you decide to proceed with a date.
If you find one of the suggested matches appealing, Three Day Rule facilitates the exchange of contact information between both individuals. From there, it's up to the two of you to coordinate and schedule a date.
Want To Learn More About Three Day Rule?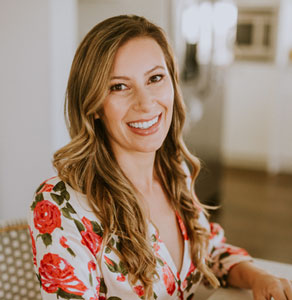 Talia Goldstein launched her matchmaking service back in 2013, drawing inspiration for the name from the comedy "Swingers." That film famously advised waiting three days before contacting a potential partner.
Goldstein has said in interviews that she's been unofficially matchmaking since her high school days, throwing "blind date" parties for friends. Once she started working as a television producer, she continued helping people find quality relationships by doling out dating advice to her colleagues.
You can read more about Goldstein and her journey in this matchmaker profile. And for more details about her service, check out our Three Day Rule review!
All product and company names are trademarks™ or registered® trademarks of their respective holders. Use of them does not imply any affiliation with or endorsement by them.
Why Choose VIDA Select?

Since 2009, thousands of clients have discovered true love thanks to VIDA Select's fresh, modern approach to matchmaking – which has finally thrown blind dates and long-term contracts out the window. This isn't your grandmother's matchmaking!
Instead of working with a single matchmaker using a small rolodex of potential partners, VIDA Select's matchmaking team taps into the world's largest database of available singles. We'll quickly identify the matches who check all of your boxes so you can finally experience true chemistry. Are you ready to become our next success story? Schedule your complimentary consultation now by clicking the button below!
Get Started Now