I hope you enjoy reading the blog post.
If you want to chat now about your matchmaking search, click here.
How Much Does Ambiance Matchmaking Cost? [2023 Prices!]
Thinking about hiring Leslie Wardman as your matchmaker? Your search brought you here, so you're probably wondering, "How much does Ambiance Matchmaking cost?"
You landed in the right place! Coming up, you'll not only get Ambiance Matchmaking pricing, but also how their cost compares to other exclusive matchmaking services. All the information you need to decide which service is the best fit for you!
Our team of experts has been in the industry since 2009, and we've reviewed 200+ matchmakers and their services. Our reviews delve into pricing, processes, and customer experiences, all backed by our extensive research and industry experience.
Ambiance Matchmaking Cost Table of Contents:
Let's dig in!
Ambiance Matchmaking Cost
Ambiance Matchmaking offers several membership options that vary in price depending on your specific requests and geographical search parameter. Membership options are for either local, regional, national, international, or VIP.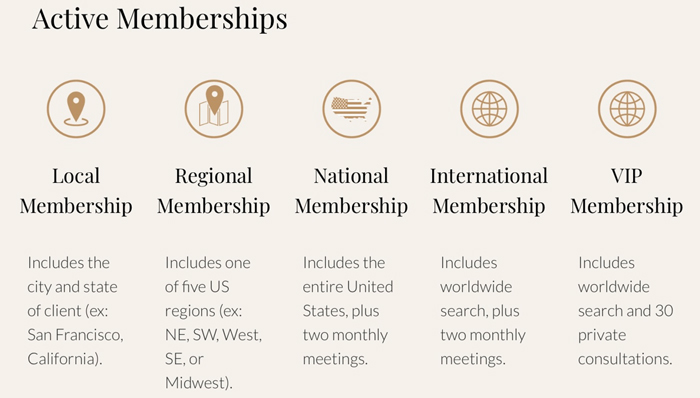 Packages start around $25,000 for a local membership, with the more expensive packages ranging up to $100,000. Additionally, there is a $225 interview fee which can be applied to your total payment if you decide to purchase an active membership.
Joining their singles database is free, but it is considered a passive membership with no active scouting done on your behalf. There is no guarantee of meeting someone that way, as an Ambiance matchmaker only reaches out if you meet the preferences of a paying client.
How Ambiance Matchmaking Cost Compares With Other Services
The Ambiance matchmaking team is headquartered in San Francisco with 10 other offices around the US: Los Angeles, Orange County, San Diego, New York City, Chicago, Oklahoma City, Tulsa, Dallas, Austin, and Miami.
Now, let's delve into how Ambiance Matchmaking's pricing compares to other elite matchmaking services with a similar reach!
Enamour ($20,000+)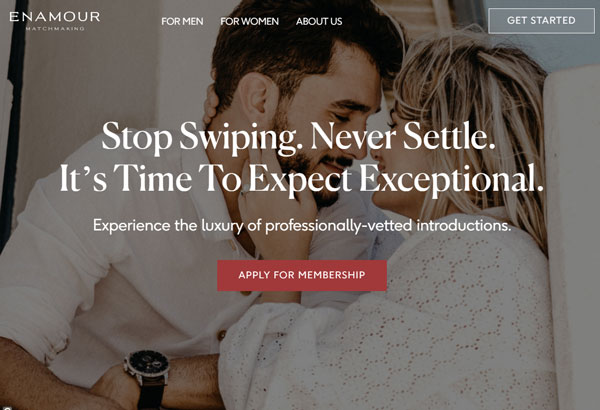 With an invite-only database as well as an extensive scouting network, Enamour uses a blend of human intuition, AI and relationship psychology to select highly compatible potential matches.
Each one is then thoroughly vetted via an in-person screening process, with your matchmaker getting to the heart of compatibility with a series of insightful questions developed during your consultation. This helps ensure you're meeting people with true relationship potential.
Matchmaking packages begin around $20,000 for 6 months of service, with many other options available to fit each client's particular requirements.
VIDA Select ($1,095 - $2,595+/month)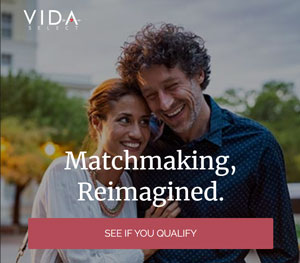 A matchmaking service that uses a modern approach to leverage the largest pool of eligible singles there is, VIDA Select pairs clients with high-quality matches who fulfill all their "must-have" criteria.
When it comes to package length, VIDA Select takes a different approach than most other services. Contracts spanning anywhere from 3 to 12 months or even longer is the norm, but VIDA Select offers month-to-month services instead.
Basic matchmaking packages start at just $1095 per month, Premium packages start at $1695 per month, and Elite packages start at only $2595 per month. On average, a client meets someone special after just 3 months.
This ability to pay as you go provides a matchmaking experience that's tailored to fit your needs!
Linx Dating ($45,000+)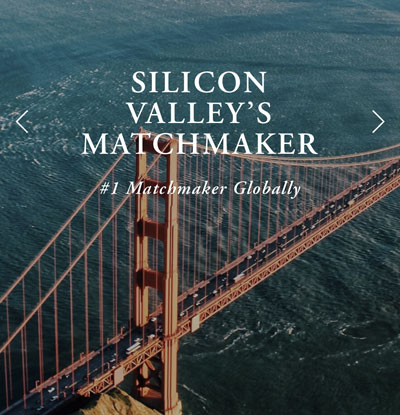 Linx Dating, a Silicon Valley-based matchmaking service established by Amy Andersen, provides an array of memberships. Premium packages start around $45,000, while VIP packages start around $100,000 and range up to $500,000.
Pricing varies based on the specific concierge services you'd like to include in your experience, and contracts generally span 2 years.
For instance, if you opt for a Premium package, you'll be matched with compatible singles from Andersen's database. If you'd like your search to include matches scouted from outside the database, you'll need to invest in a VIP package.
Want more details about Andersen's matchmaking company? Check out our Linx Dating review!
The Bevy ($25,000+)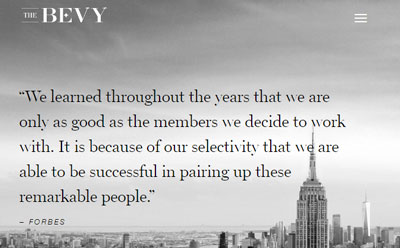 The Bevy, co-founded by Greta Tufvesson and Nikki Lewis, operates from its headquarters in both New York and Los Angeles, offering matchmaking services starting at $25,000.
With additional offices in San Francisco and San Diego, this service typically caters to young professionals from across the country. Matchmaking packages are tailored for male clients, with costs depending on match preferences and search parameters.
To discover more about this elite matchmaking service, check out our reviews of The Bevy.
Matchmakers in the City ($10,000+)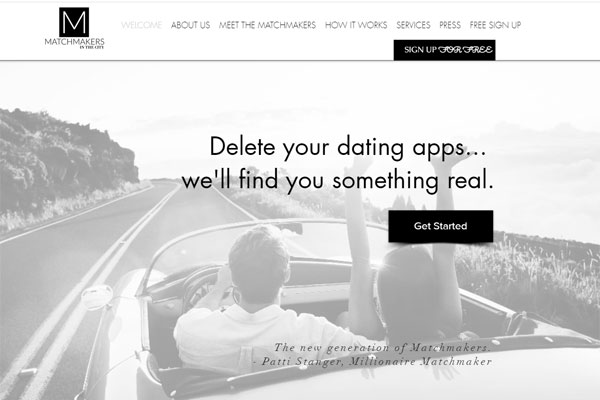 Matchmakers in the City is headquartered in Beverly Hills, but the team works with singles across the country. The company was co-founded by sisters, Alessandra Conti and Cristina Conti Pineda, in 2011 and offers national and international searches for both men and women.
Pricing starts around $10,000 for a local search, and packages that include a broader scope start at $25,000.
For an in-depth look at how this LA matchmaker works, check out this Matchmaker In The City review!
Now that you know how Ambiance Matchmaking prices compare to a few other services, let's talk about…
What To Expect From Ambiance Matchmaking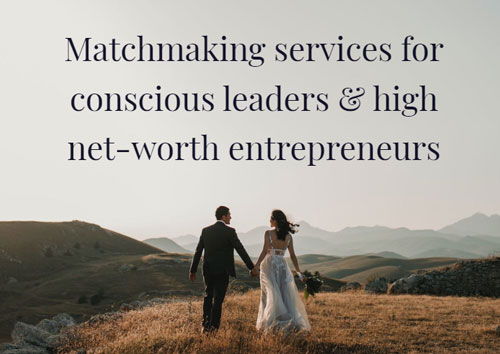 The first step to working with Ambiance Matchmaking begins with completing an online inquiry form where you can share some key information about yourself and your preferences for an ideal partner.
Based on your initial submission, the Ambiance Matchmaking team will follow up with tailored questions designed to delve deeper into your specific requirements and desires.
If your profile aligns with their membership criteria, you'll be extended an invitation for a personal interview with one of their matchmakers. This interview typically lasts around an hour and serves as an opportunity for you to express your relationship goals, outline your match criteria, and gain insights into the specifics of Ambiance's matchmaking process.
Contracts typically last one year, and you also have the option to place your membership on hold for up to a year.
As a paying client, you'll typically receive 1-2 matches per month. You'll receive details about each individual, such as age, occupation, religion, hobbies, and more. Having photos included in the match profiles is usually a perk of the VIP packages.
Your matches may come from their database, or you may also be paired with other clients or matches identified through their private network or recruitment efforts.
The Ambiance team takes care of scheduling the dates for you at partnering restaurants. And after each date, you'll have the opportunity to provide feedback to their team, in case they need to modify their approach to your search.
Want To Learn More About Leslie Wardman & Ambiance Matchmaking?
Ambiance Matchmaking was co-founded in 2002 by Leslie Wardman and Taylor Wade, bringing together a unique team with diverse backgrounds.
Leslie Wardman, with over two decades of experience in production and advertising at ESPN, decided to transition her networking skills into the world of matchmaking.
In the 1990s, she became a director with an international matchmaking company. In an interview, Wardman explained she envisioned "a more personal, hands-on" matchmaking service, which inspired her to open Ambiance Matchmaking.
Taylor Wade, while studying International Business & Entrepreneurship, played a pivotal role in co-founding Ambiance Matchmaking. Since then, she has ventured into the realm of podcasting, hosting her own dating podcast called "Date Smart."
Wade has also made her mark as a relationship writer and editor for various publications.
For more details about this matchmaking duo and their service, check out our in-depth Ambiance Matchmaking review!
All product and company names are trademarks™ or registered® trademarks of their respective holders. Use of them does not imply any affiliation with or endorsement by them.
Why Choose VIDA Select?

Since 2009, thousands of clients have discovered true love thanks to VIDA Select's fresh, modern approach to matchmaking – which has finally thrown blind dates and long-term contracts out the window. This isn't your grandmother's matchmaking!
Instead of working with a single matchmaker using a small rolodex of potential partners, VIDA Select's matchmaking team taps into the world's largest database of available singles. We'll quickly identify the matches who check all of your boxes so you can finally experience true chemistry. Are you ready to become our next success story? Schedule your complimentary consultation now by clicking the button below!
Get Started Now