I hope you enjoy reading the blog post.
If you want to chat now about your matchmaking search, click here.
Top Austin Matchmakers For 2023: Find Your Perfect Match!
Tired of swiping left and right, trying to navigate the Austin dating scene? If so, it's time to take the leap and hire a professional matchmaker to curate your dates for you. But with so many matchmaking services with a presence in ATX, how do you choose the best one?
Fear not, this quick guide to the best Austin matchmakers is here to help you make the right choice and provide essential advice to consider before making your final decision.
Our team has spent countless hours researching and analyzing over 200 matchmaking services. With more than 14 years of first-hand industry experience, our expertise comes from our deep understanding of what clients value in a matchmaking service, comprehensive research, and a keen knowledge of the matchmaking landscape.
So, get ready to embark on your journey to find love, and let the experts take the reins!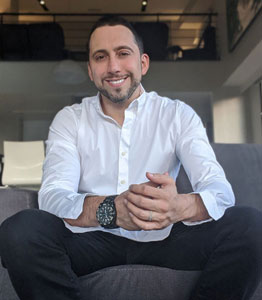 Founded in 2009, VIDA Select's elite matchmaking team combines traditional matchmaking with the latest modern tech and data analysis. That means you'll meet highly compatible singles carefully selected from Austin's largest dating pool.
Clientele
VIDA is perfect for busy, successful professionals who want to meet incredible people with long-term relationship potential.
Cost
The cost of each monthly matchmaking package largely correlates with the total number of hours that should be used in your ideal partner search. Factors to consider include how complex your "perfect match" criteria are, as well as how many areas you'd like to include in your search.
Clients can choose from 3 levels of matchmaking service. Basic packages start at just $1195 a month, with Premium matchmaking options starting at only $1795 a month. Elite packages begin at $2595 a month. On average clients meet someone special within 3 months!
What To Expect
VIDA's modern spin on matchmaking delivers unlimited potential matches each month. You can approve or decline each one after reviewing a full profile, including photos.
You'll work hand in hand with a dedicated matchmaker who will get to know you and your preferences. That means you'll walk into every first date with the confidence that comes from knowing you're investing your time and money meeting Austin singles you're already feeling attracted to - and vice versa!
Plus, VIDA offers dating coaching and personal styling/image consulting. You'll present your best self - and we all know how sexy confidence is.
Since VIDA's service doesn't require a long-term contract, you only pay for months during which you'd like to meet new people. You have the ultimate freedom to stop, resume and freeze your matchmaking service any time you'd like to pursue a promising relationship, travel, or simply take a break.
Enamour's matchmakers have been helping successful singles with high standards find love since 2009. Offering a unique approach to matchmaking, this elite service blends traditional methods with modern tech. With a focus on quality over quantity, Enamour aims to provide a tailored experience for Austin singles looking for someone truly special.
Clientele
Catering to busy single professionals, Enamour is designed for those who value discretion and don't want to waste valuable time on bad dates.
Cost
Matchmaking service starts at $20,000, with packages tailored to fit your search criteria and requirements.
What To Expect
First, you'll have an in-depth conversation with your personal matchmaker, who will be by your side throughout the entire process. She'll gain a deep understanding of your values, preferences, and relationship goals.
Enamour's matchmaking process involves a proprietary combination of AI, recruiting technology and data science combined with personalized assessments and relationship psychology. Each match is hand-selected based on compatibility and shared values. You will receive a carefully curated selection of thoroughly vetted matches, with profiles and photos provided for review.
After each introduction, your matchmaker checks in with both you and your match. This gives you valuable insight into your dating patterns, and it also gives you an opportunity to fine tune your search if needed.
Enamour is selective about taking on clients, so the process starts with a private consultation.
With a background in IT recruiting and business development, Julia McCurley decided to try her hand at "headhunting for the heart." She got her certification from the Matchmaker's Institute, and launched Something More in Austin, Texas in 2009.
Clientele
Something More is "in Austin, for Austin," meaning all clients are local singles. McCurley says her matchmaking service is high end, with most clients coming in via referral.
Cost
Memberships start at $10,000 and go up to $25,000.
Something More offers 3 membership options to choose from. The price varies depending on factors like how strictly you want to adhere to your match criteria, if you want to see photos before a date, if you want to work directly with McCurley, and if you want the ability to pause your membership.
What To Expect
Becoming a member starts with a face-to-face consultation. Something More is a traditional matchmaking service. You'll be matched with compatible Austin singles from McCurley's database of over 4,000 members. If needed, McCurley and her team will also scout locally for compatible people.
You'll receive a physical description of each potential match, but to see a photo you'll need the top membership package. After each arranged introduction, you'll have a "post-date" feedback session to talk about how it went. You'll get dating coaching as needed.
Further Reading
Erica Arrechea's elite matchmaking service isn't local to Austin Tx, it's based in Orange County and Silicon Valley.
But Cinqe works with "VIP clients" in several other cities around the US and Canada, including a presence in Austin. Arrechea launched the service in 2013.
Clientele
Both men and women can purchase matchmaking services, provided they pass Cinqe's screening process.
Cost
$5,000 - $20,000+
Both men and women can join Cinqe's "Complimentary Network" for free, but you may never actually be introduced to a paying client.
The cost of Cinqe's matchmaking service varies according to factors such as how strict/flexible your match criteria are, how many locations you're open to searching, etc. Membership packages can run well over $20,000 depending on the level of service you'd like.
What To Expect
Becoming a paying client begins with a phone screening, after which an "offer" will be sent. If you accept, you'll interview with the matchmaking team.
Clients receive unlimited matches, and dates are arranged. Men are expected to call their matches to share the details of the date. Afterward, you'll have the opportunity to share feedback with your matchmaker.
Want more details? Check out our Cinqe Matchmaking review!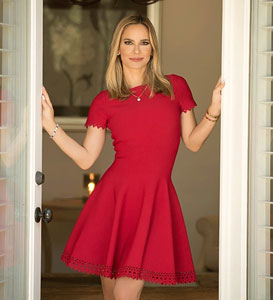 Launched in 2005 and headquartered in Beverly Hills, this elite matchmaking service has a team in Austin. They promise to introduce you to women who rate a 12 on a scale of 1 to 10.
Clientele
Simona Fusco only takes on a very limited number of clients a year, generally affluent, successful men and women in their late 20s to early 60s.
Cost
Varies per client. But Perfect 12 markets itself as a "luxury" matchmaking service, so you can safely expect to invest anywhere from $25,000 to $250,000+.
Women can apply to have their profile listed in the database as an "affiliate." Inclusion is free, however you may never be contacted as a potential match for someone.
Both women and men can choose from 3 different levels of matchmaking service, with the price varying per client. There's also an initial consultation fee of $2,500.
What To Expect
You start by filling out an online questionnaire/contact form. If Fusco feels Perfect 12 can help you find your perfect match, you'll pay the consultation fee and meet with them.
After signing a contract, your matchmaking team spends 4-6 weeks getting to know you better. Next, you'll either be matched with other paying clients, or with one of the 200,000+ "affiliates" in their national database.
Further Reading
LUMA's local branch is located at 700 Lavaca Street in Austin. But their headquarters are much further north, in Minneapolis, Minnesota.
A national service with 40+ matchmaking teams in multiple major cities around the US, LUMA also has several other locations throughout Texas. April Davis originally launched her service in 2010 under the name the name "Cupid's Cronies."
Clientele
The typical LUMA client is career-minded, successful and seeking a serious relationship. LUMA provides matchmaking services for both men and women.
Cost
$2,800 - $100,000
LUMA offers a free option - a Passive membership that only includes having your profile placed in their national database of singles. But if you want guaranteed matches, you'll need to join as a Premium member.
Matchmaking costs vary per client. Your individual goals, circumstances and ideal partner definition will affect your package price.
What To Expect
Throughout the duration of your contract, you'll meet a minimum of 3 matches pulled from LUMA's database.
Your professional matchmaker starts by compiling a list of up to 40 Austin singles. She'll then narrow them down to people she feels align best with your preferences.
Those screened candidates participate in an interview, and you'll meet at least 3 from that curated group. If you and one of your matches decide to see each other a second time, the two of you can swap contact details during your first date.
Further Reading
LUMA Luxury Matchmaking Reviews
2 Crucial Steps To Take Before Selecting An Austin Matchmaker
Whether you're considering an Austin matchmaker mentioned in this guide or a different matchmaking service, there are 2 things you want to do before hiring them:
#1: Don't Stop With Yelp
Yelp and other such local review sites are super convenient, but don't let your due diligence stop there.
You'll likely come away with a broad impression of what to expect from a particular matchmaking service. But internet reviews often aren't verified. You may find glowing reviews posted by employees, or devastating ones posted by rivals. In either case typically not an accurate representation of the service you can expect.
The Texas Attorney General's Office can be a valuable source of info, especially if a matchmaking service has had multiple complaints or fraud allegations against it.
Likewise, the Better Business Bureau will issue consumer warnings when they feel a matchmaking service engages in questionable practices, and will follow up with individual people to investigate the nature of the complaint.
Some matchmaking services are part of a national franchise, or claim to be "local" but are just one of many subsidiaries operated out of a different state. If that's the case with a matchmaking service you're considering, make sure you look for reviews of the parent company as well.
#2: Go Over The Contract With A Fine Tooth Comb
Not all Austin matchmakers lock you in to a contract that could span anywhere from 6 months to multiple years. Some, like VIDA, allow you to pay monthly instead.
Paying month to month allows you to sample a service without risking a sizable financial investment. Most services requiring contracts also require paying in full, up front. That means if you end up dissatisfied with the results, there's not much you can do about it.
If you don't opt for a pay-as-you-go style matchmaking service, making sure you have a full understanding of all the details in your contract helps prevent frustration down the road.
Knowing what you're agreeing to is essential!
For instance, when signing a contract with Texas Singles you're acknowledging the "matches" they refer to you may never agree to meet with you in person - but they're still considered matches.
The Texas matchmaking service explained it this way it in a response to a BBB complaint:

You're also acknowledging that you may not like the quality of your matches - making it difficult to later say you're dissatisfied with the service based on the caliber of the people you're meeting.
This response from Texas Singles to a different BBB complaint illuminates some more contract language you'll want to make sure you understand:
In other words, there's no limit on when you can expect your matches. You're obligated to meet the number of matches you purchased no matter how long it takes them to find someone you're actually interested in. And - no refunds.
You may be fine with those parameters, or you may not. Just make sure you're not accidentally agreeing to them by signing a contract you didn't take the time to fully read and understand.
Many matchmaking services will only discuss the particulars, like price, during a face-to-face consultation. If that's the case with a matchmaker you're considering, be mentally prepared to withstand a high pressure sales pitch situation.
Don't be distracted or intimidated - take as long as you need to understand what you're committing to and paying for!
Ask The Right Questions
Arming yourself with questions beforehand can help ensure you're selecting a matchmaking service that fits your needs.
Here are 5 crucial questions you should ask any matchmaker who makes your short list:
Answer those questions in your mind first, along with any other questions you may have. When you go into a consultation with a firm idea of what you're looking for, it's easier to make your final decision - and have it be the best possible fit for you.
All product and company names are trademarks™ or registered® trademarks of their respective holders. Use of them does not imply any affiliation with or endorsement by them.
Why Choose VIDA Select?

Since 2009, thousands of clients have discovered true love thanks to VIDA Select's fresh, modern approach to matchmaking – which has finally thrown blind dates and long-term contracts out the window. This isn't your grandmother's matchmaking!
Instead of working with a single matchmaker using a small rolodex of potential partners, VIDA Select's matchmaking team taps into the world's largest database of available singles. We'll quickly identify the matches who check all of your boxes so you can finally experience true chemistry. Are you ready to become our next success story? Schedule your complimentary consultation now by clicking the button below!
Get Started Now