I hope you enjoy reading the blog post.
If you want to chat now about your matchmaking search, click here.
Single in the OC? The Top 10 Orange County Matchmakers
Looking for Orange County matchmakers because you've grown weary of the dating scene? Finding your ideal partner can be hard, especially when you can barely find time to hit the gym after putting in long hours at work.
A matchmaking service can save you a lot of time by hand selecting high-quality matches for you to meet, but only if they're good at what they do. There's no shortage of dating agencies that service the OC, so which one is right for you?
Our team of matchmaking experts created this information, easy-to-skim guide to help Orange County singles find the best matchmaker. With over a decade of industry experience, we're well acquainted with the major and minor players. We've written 200+ reviews of matchmaking services, leveraging our extensive knowledge of the industry and our deep understanding of what clients value most.
So start your search here, with these 10 best Orange County matchmakers!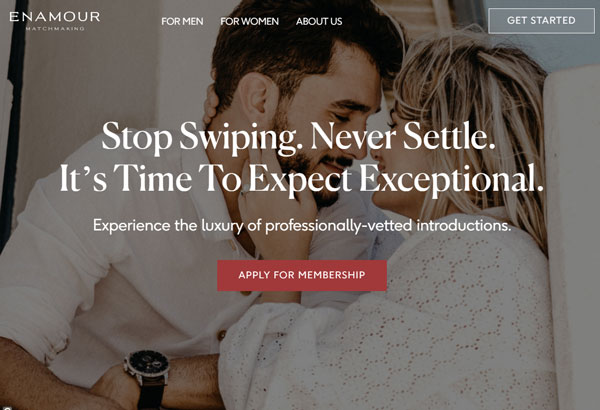 With its curated, invitation-only roster of truly exceptional singles, Enamour is an elite matchmaking service worth considering if you're selective about who you want to meet.
Clientele
Accomplished, professional singles, typically in their 30s+ and looking for a tailored matchmaking experience.
Cost
Enamour memberships start around $20,000 for 6 months.
What To Expect
As an Enamour client, the process starts with an information gathering session with your dedicated personal matchmaker. During the interview, she'll learn all about you and your lifestyle, and also start to build a profile of the type of singles you want to meet based on your matching criteria and preferences.
She'll start the search from within Enamour's database, selecting highly compatible candidates. But that's just the beginning. The team also uses recruiting tools and an extensive network of scouts to identify potential matches from an array of different sources, both offline and online.
After reviewing a profile and photos of each candidate, dates will be arranged with singles you approve. Your matchmaker will contact both you and your match after each introduction, gathering feedback she can use to fine-tune your search and also passing along any helpful insights.
Enamour also offers complementary services ranging from personal styling to relationship coaching and professional photography.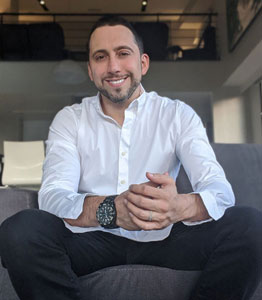 If you're over the Orange County dating scene, don't throw in the towel. Call VIDA Select!
VIDA's elite matchmakers have access to all the best singles in Orange County, LA, or wherever you want to date.
Clientele
Men and women in their 20s to 60s looking for their perfect match.
Cost
VIDA Selects offers an array of Basic, Premium and Elite matchmaking packages for Orange County singles.
Package pricing is highly correlated with the number of hours that should be dedicated to searching for matches who meet all of your "must have" requirements. The complexity of your criteria and locations you'd like to date in are both taken into account.
Basic packages start at $1195 a month. Premium options begin at $1795 a month, and Elite packages start at just $2595 a month. On average, clients meet someone special in just 3 months.
What To Expect
VIDA is unique among matchmaking services in that a long-term contract isn't required.
Instead, you pay by-the-month for unlimited matches, and you can pre-screen all of them prior to your dates! That means you'll meet carefully chosen, high quality singles who may just be your perfect match.
This Orange County matchmaker was born in the former Soviet Union, where she grew up watching her mom and her grandmother help singles find true love.
She moved with her family to the US in 1989, and Julia Bendis made her first "official" match while she was in high school. She's been at it ever since, and founded Match By Julia in 2009.
Clientele
"Regular, everyday people" age 25 and up.
Cost
A database membership costs $510 to have your profile, but this price doesn't include an active search - you'll only be contact when you're a good match for a client.
Matchmaking packages start at $7,500, with the price depending on the length of your contract, search criteria, and other factors. There is a $175 fee for the initial consultation, which can be applied toward the cost of most memberships if you move forward with the service.
What To Expect
The first step to becoming a client is filling out a 50-question application form. Next you'll sit down with Julia and talk about your answers, your relationship and life goals, etc.
She'll then check her database of OC singles for compatible matches, and also actively recruit people she thinks you may be interested in meeting.
Further Reading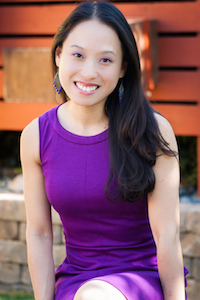 This dating agency is headquartered in Los Angeles, but founder Katie Chen works with singles in Orange County via a large network of matchmakers. Catch Matchmaking launched in 2009.
Clientele
Men who are serious about meeting "The One."
Cost
$1,000 to $10,000+ for matchmaking services. They also offer dating coaching by phone, with two 50-minute sessions for $250. Image consulting costs $400 for a 2-hour shopping trip with a personal shopper, plus plenty of advice on how to dress attractively for your specific body type.
What To Expect
The initial consultation is either in person or on Skype.
Once you've signed the contract, you'll be matched with some of the 4,000 or so local singles in their database. You can accept or reject each potential match based on photos and a bio. If you accept a match and the interest is mutual, Catch matchmakers will orchestrate a date.
If you don't mind a bit of a drive, you can also attend member's only mixers and LA speed dating events, which usually cost between $24 and $65.
Further Reading
Cinqe Matchmaking (by Erica Arrechea & Melissa Lapchuk)
After training with millionaire matchmaker Patti Stanger, Erica Arrechea and her friend Melissa Lapchuk decided to launch their own upscale, boutique matchmaking service in Orange County in 2013.
Clientele
Predominantly successful men and women in their 30s+.
Cost
Inclusion in the database is free, although you'll only be contacted when you're a potential match for a paying client.
Membership costs vary per client, but are in the $5,000 to $20,000 range. The price is determined by the length of the contract, which is in turn decided by how long they feel it will take to find someone who fits all your criteria. All contracts include unlimited matches.
What To Expect
The first step to becoming a paying client is a phone screening.
If you're accepted as a client, you'll come in for a face-to-face meeting where you'll chat with your assigned matchmaker about your past relationships and future plans. You'll then be presented with matches who have already expressed interest in meeting you.
After each date you'll give feedback about how compatible you felt the match was.
Further Reading
Stellar Hitch (by Cristina & Andrea Morara)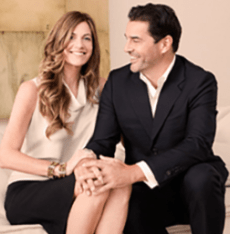 This husband/wife matchmaking team is bi-coastal, with offices in both Orange County and Florida. They launched the service in Sarasota in 2009, expanding a few years later into LA.
Clientele
Men and women who are "upscale professionals" without a lot of time to date.
Cost
$5,000 - $15,000+ for matchmaking services. Image consulting and date coaching is also available for around $125 per hour.
What To Expect
Stellar Hitch is a boutique matchmaking service, meaning they only accept a small number of clients at any given time.
After the initial consultation, you'll sign a contract for a mutually agreed upon amount of search time and matches. These elite matchmakers prefer that you don't see photos of your matches prior to meeting them, but will provide pictures on request.
You'll be matched with other paying clients, and people who have joined the database of local singles via referrals and scouting.
Further Reading
Susan Trombetti is a rare breed among matchmakers - she says she "doesn't believe in lists." At least when it comes to your ideal partner. She'd rather rely on her expertise and intuition to find your perfect match.
Clientele
Susan calls herself a "millionaire matchmaker," so her services cater to professional men and women. Men ages 21-32 are eligible for the "Exclusive Introductions" membership, which comes with matches but no personal date coaching.
Cost
The initial consultation is $350 on Skype or $550 in person. Women can then join the database of Orange County singles for free, although they must first pass a screening process.
If you want an active search for compatible matches done on your behalf, you'll need to purchase matchmaking services. Memberships start at $7,500 and go upwards of $125,000 for "Platinum" level clients. The "Exclusive Introductions" membership is $3,500.
What To Expect
Paying clients are matched with each other, as well as with local singles from the Exclusive Matchmaking database.
Susan only works with a select few clients at the VIP level, so you can expect more personalized service. You'll receive date coaching while her team finds matches for you, and you'll discuss feedback after each date.
Further Reading
Whether you've caught one of her numerous TV appearances or read one of her books, odds are you recognize Patti Stanger - this millionaire matchmaker is practically a household name in California. She founded Millionaire's Club in 2000.
Clientele
Professional athletes, celebrities, and other discerning types looking for a serious relationship.
Cost
$45,000 to $150,000+ for a 12-month membership. (Add another $35,000 to work with Stanger directly.)
What To Expect
Millionaire's Club only works with a handful of clients at a time. The first step is an initial consultation, either via phone or in-person. During that interview, you'll see some of the Orange County singles that are available to date.
If you decide to move forward, you'll sign a non-refundable contract that includes 12 months of search time and 2 months of hold time.
You'll be matched with singles in the Millionaire's Club database, which contains around 30,000 profiles of singles living all over the US.
Millionaire's Club offers a wide range of other services, from business consulting to image makeovers to hosting custom mixer events where you'll meet 10 to 25 curated matches, depending on which event package you purchase.
Further Reading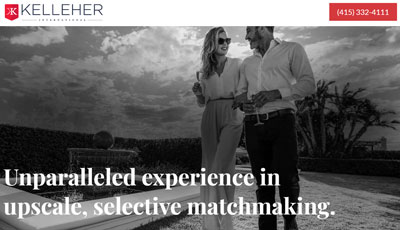 They may be headquartered in San Francisco, but this mom/daughter combo has a strong presence in Orange County, and they're no stranger to the media either. Appearances include shows like 20/20 and The Today Show.
Jill Kelleher founded the elite matchmaking service in 1986.
Clientele
Men and women looking for their ideal partners.
Cost
$30,000 to $300,000+, with the price directly affected by how many locations you'd like these elite matchmakers to search for your perfect partner. Contracts generally span 1 to 3 years and 12 months of hold time.
What To Expect
As with most matchmaking services, it all starts with an initial consultation, in this case either in-person or on Skype. The Kellehers won't take on just anyone - of the 1,000 or so inquiries they get per month, they only take on 20 or so as clients.
Most clients get 8 to 13 matches during the course of a membership, but the precise number varies as it's dependent on how narrow your definition of "ideal partner" is. Paying clients are matched with some of the approximately 50,000 eligible singles in the Kelleher database.
This matchmaker has an office on both the east and the west coast. She's one of LA's truly boutique matchmaking services, as she only works with 30 clients at a time. She's also an author and TV personality, and founded the service in 2005.
Clientele
Men seeking serious relationships.
Cost
$25,000+ for a year-long contract that also includes a year's worth of hold time.
What To Expect
First you'll have a 1-hour sit down with Laurent so she can decide if you're a good fit for her matchmaking service. If so, you'll review a few of the matches she feels are compatible. If you agree, you'll sign the contract.
Further Reading
All product and company names are trademarks™ or registered® trademarks of their respective holders. Use of them does not imply any affiliation with or endorsement by them.
Why Choose VIDA Select?

Since 2009, thousands of clients have discovered true love thanks to VIDA Select's fresh, modern approach to matchmaking – which has finally thrown blind dates and long-term contracts out the window. This isn't your grandmother's matchmaking!
Instead of working with a single matchmaker using a small rolodex of potential partners, VIDA Select's matchmaking team taps into the world's largest database of available singles. We'll quickly identify the matches who check all of your boxes so you can finally experience true chemistry. Are you ready to become our next success story? Schedule your complimentary consultation now by clicking the button below!
Get Started Now