I hope you enjoy reading the blog post.
If you want to chat now about your matchmaking search, click here.
Atlanta Matchmaker Cost [2023 Price Comparison!]
With so many Atlanta matchmaking services to choose from, deciding which one to hire can be challenging. A big part of it may come down to cost.
But that old adage about getting what you pay for is something to consider, because matchmaking is a deeply personal service with a wildly important mission - finding love!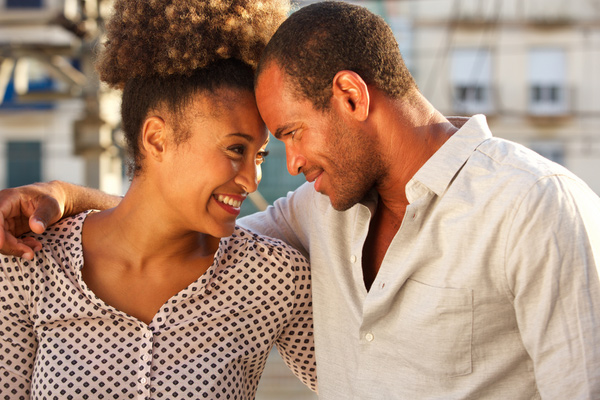 You want to hire the matchmaker who can deliver the best possible results, so setting realistic expectations about the price tag is crucial.
Hiring an Atlanta matchmaking service will cost anywhere from $2,000 to $350,000+. Which probably makes you wonder…
Why Do Matchmaking Prices Vary In Atlanta?
Matchmaking services all have the same goal: connecting their clients with compatible matches.
But the approach they take to finding your matches factors into the cost, and it also impacts how likely you are to meet someone relationship-worthy using that particular service.
Matchmaking Approach
Traditional matchmakers often only pair clients with other clients, or with people who have submitted a profile in their internal database. This type of service often has the least expensive price tag, but you'll want to consider this:
The smaller the dating pool, the harder it is to make quality matches.
That's because a matchmaker isn't just finding singles who are compatible with your criteria. For a pairing to work out in real life, compatibility has to go both ways.
That's tough to do from a limited rolodex of Atlanta singles, and it's why one of the biggest complaints you'll read in matchmaker reviews is first dates with people who don't fit what you're looking for.
Other matchmakers take a more time-intensive proactive approach, scouting at Atlanta events and on social media for compatible singles. Some may "advertise" discreetly on Facebook or other social media, posting a general description of a client and seeking applicants to meet them.
Some services, like VIDA Select and Enamour, identify highly compatible singles using recruiting technology. That type of modern approach unlocks a nearly limitless pool of Atlanta singles, making it easier for your matchmaker to find truly compatible people looking for someone like you.
The Scope Of The Search
You will find that with many services, the scope of your search also affects the amount you can expect to spend. Do you only want to date in Atlanta, or are you willing to search OTP? Throughout Georgia, the South or even nationally?
Serious Matchmaking, for instance, offers to search world wide for your perfect partner - with a price tag that ranges all the way up $1,000,000. They're based in NYC but have a presence in Atlanta.
Kelleher International offers searches at all 3 levels: local, national and international, with prices starting at $30,000 and ranging over $300,000+.
How Many Matches You Meet
One more factor that often reflects in the cost of a matchmaking package: how many dates you get.
Some Atlanta matchmaking services, like Tawkify, specify the number of dates you'll go on. With Tawkify, you can expect to meet 3 matches for around $3,000.
LUMA Luxury Matchmaking offers "customized plans" based on your dating goals and specificity of your search, with prices ranging up to $100,000.
Others offer to match you over a finite period of time, with no set number of matches specified. Or vice versa, offering a set number of matches with no time frame provided.
A reputable matchmaking service will explain all the particulars during your consultation call, and spell out the details in your contract.
Is Hiring An Atlanta Matchmaker Worth It?
Yes, when you hire the right matchmaking service for you!
Working hand in hand with a matchmaker has several advantages over using dating apps or meeting Atlanta singles on your own.
You don't have to invest any time or energy setting up first dates - they're arranged for you! You already know how frustrating trying to do that can be on dating apps, and using a matchmaking service lets you jump straight to meeting someone.
You get personalized attention. Most matchmakers work with clients one-on-one, getting to know you and your preferences. You can benefit immensely from post-date feedback and guidance, and knowing someone is supporting you on your dating journey can be a big confidence boost.
You have access to other resources. Many Atlanta matchmaking services also offer complementary services like relationship and dating coaching, image consulting, personal styling and more. That type of professional advice can help improve not just your dating life but potentially your work life as well.
2023 Atlanta Matchmaking Service Cost Comparison
Now the question is, which Georgia matchmaker should you hire? Check out this cost comparison of matchmaking services that are likely on your radar to help you narrow down your options!
Enamour
Enamour caters to successful Atlanta professionals who want to meet vetted matches.
Enamour's team begins by using an exclusive invite-only database, then expands the search through a "relationship recruiting" approach, utilizing a combination of technology, AI, and intuition to identify highly compatible singles.
Enamour Cost
Matchmaking packages begin at around $15,000.
VIDA Select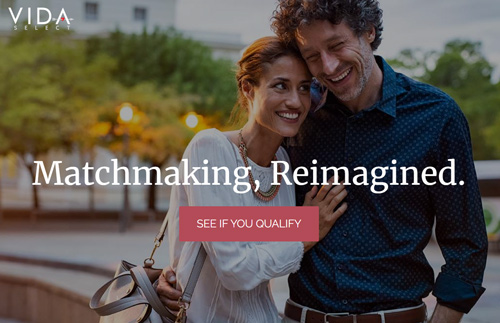 Founded in 2009 by Scott Valdez, VIDA Select blends old-fashioned matchmaking intuition with modern tech to hand-select highly compatible Atlanta singles for you to meet.
Unlike other Atlanta matchmakers, VIDA Select doesn't require long-term contracts. Packages are offered on a month-to-month basis, with the price highly aligning with the number of hours your personal matchmaker devotes to your search every month.
VIDA Select Cost
Monthly packages start at $995 for Basic matchmaking, $1,595 for Premium matchmaking service and $2,395 for Elite packages.
Single Atlanta
Helmed by twin sisters Leisha Murphy and Lisa Lyngos, these Georgia matchmakers have been helping singles find love since 1998.
Single Atlanta Cost
Single Atlanta's matchmaking services typically start around $2,000 and range over $5,000. Several membership packages are offered, depending on the level of service you'd like.
For instance, meeting pre-screened matches is more expensive than just being paired with other ATL in the database. The pricier pre-screening option also includes reviewing a photo of your potential matches before the dates are arranged.
For more information, check out our detailed Single Atlanta review.
Kelleher International
With a focus on finding "The One" for men and women, mom/daughter matchmaking duo Jill Kelleher and Amber Kelleher-Andrews offer memberships between 1 - 3 years.
The service is based on the West Coast, but has a presence in Atlanta.
Kelleher International Cost
Kelleher International package pricing aligns with the scope of a client's search.
Local searches begin at $30,000 whereas national searches start at $45,000.
International searches begin at $150,000 and can go as high as $300,000+.
One on One Matchmaking
Sarah Kathryn Walmsley operates two matchmaking services in Atlanta. One on One Matchmaking helps clients find their partners through traditional matchmaking - clients are matched with other clients in her database.
She also owns Eight at Eight, where singles can attend a hosted dinner party with an even mix of Atlanta singles.
One on One Matchmaking Cost
For a minimum of 10 matches, One on One Matchmaking prices are typically between $3,500 to $10,000. Curious to learn more? Check out our One on One Matchmaking review!
Eight at Eight Dinner Club package prices vary by location. Not including the cost of dinner and drinks, it costs approximately $450-$700 to attend 3 to 10 events. For information, check out this matchmaking service review!
The Matchmaking Duo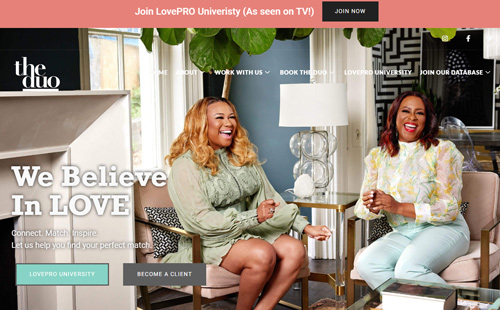 You may recognize Tana Gilmore and Kellie Fisher from Bravo TV's Love Match Atlanta. Known as The Matchmaking Duo, the two provide exclusive matchmaking services via Fisher Gilmore Matchmaking.
Matchmaking Duo Cost
Their matchmaking services start at $25,000, generally marketed to successful, busy singles looking for long-term relationships.
Exclusive Matchmaking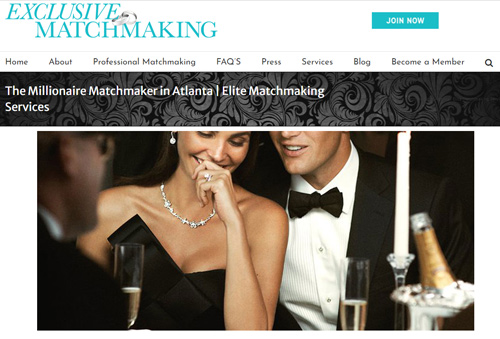 Susan Trombetti's Exclusive Matchmaking is based in Annapolis, but this "millionaire matchmaker" has a presence in Atlanta as well. Paying male clients are matched with women in the Exclusive Matchmaking database.
Exclusive Matchmaking Cost
The initial consultation costs $350, during which you'll discuss the membership options. Her matchmaking services start around $7,500 and can range up to $250,000+.
Cost varies depending on a client's search criteria and on the level of personalized date coaching they may require.
All product and company names are trademarks™ or registered® trademarks of their respective holders. Use of them does not imply any affiliation with or endorsement by them.
Why Choose VIDA Select?

Since 2009, thousands of clients have discovered true love thanks to VIDA Select's fresh, modern approach to matchmaking – which has finally thrown blind dates and long-term contracts out the window. This isn't your grandmother's matchmaking!
Instead of working with a single matchmaker using a small rolodex of potential partners, VIDA Select's matchmaking team taps into the world's largest database of available singles. We'll quickly identify the matches who check all of your boxes so you can finally experience true chemistry. Are you ready to become our next success story? Schedule your complimentary consultation now by clicking the button below!
Get Started Now