I hope you enjoy reading the blog post.
If you want to chat now about your matchmaking search, click here.
Insider's Guide To The 6 Best Long Island Matchmakers [2023]
Hiring a Long Island matchmaker seems like the perfect solution when you're too busy to meet people outside your professional network, but which services are worth considering?
This guide to the best Long Island matchmakers is just what you're looking for.
What to expect, how much the matchmaking service costs, and even what questions to ask them before you even think about signing a contract!
Our team of matchmaking experts has reviewed well over 200 services, delving deep into their operations, success rates, and customer experiences. Our reviews are built on comprehensive research and a keen understanding of the matchmaking industry.
Let's dive in!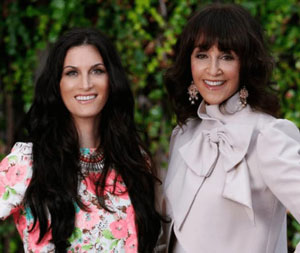 Janis Spindel's uber exclusive matchmaking service isn't headquartered in Long Island. It's based in Manhattan, but she spends her summers in the East Hamptons and does a lot of recruiting in that area, as well as Montauk and Sag Harbor.
Clientele
Wealthy men seeking a serious relationship.
Cost
$25,000 - $1,000,000+
Note that new clients pay an up-front signing fee that starts at $65,000. Your signing fee also determines the amount of the "finder's fee." That is due if you get engaged to, move in with, or are in a relationship for 12 months with a Serious Matchmaking match.
Contract Required
Yes. Contracts run for 1 year and include at least 12 matches.
What To Expect
Serious Matchmaking costs vary widely, depending largely on whether you work with Janis or Carly. Carly Spindel's services are in the $25,000 to $350,000 range, while having Janis Spindel as your personal matchmaker starts at $50,000 and can cost over $1,000,000.
Women can pay a one-time fee (anywhere from $250 to $1,250) to interview with Janis. If accepted, they'll be available for matching with the men paying for matchmaking services.
Serious Matchmaking also offers a stand alone "Flash Match" option. Starting at $6,000, you can have an event hosted for you by the Spindels. Over the course of the party, you will be introduced to 6 women from the database who match what you're looking for.
Founded In
1993
Further Reading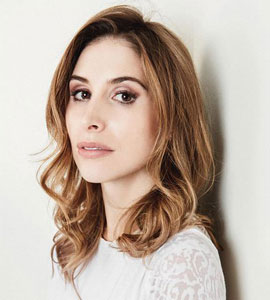 Emily Holmes Hahn splits her time between Last First's Manhattan office and her home office in the East Hamptons.
She says approximately 15% of her clients are year-round Long Island residents, and she's used to helping people navigate the often-challenging Hampton's single scene.
LastFirst Matchmaking also has a presence in San Francisco, Miami, Los Angeles, London and Paris. Before launching her own bespoke introduction service, Hahn worked for an international dating agency in New York.
Clientele
"Upscale," professional men and women who want a discreet, custom matchmaking service. The bulk of her clients are in their 30s and 30s, but range from 20s to 60s.
Cost
Hahn doesn't publish her pricing, as it varies depending on each individual client. But prices for her higher level packages likely start around $20,000.
Contract Required
Yes, length varies.
What To Expect
Most of her clients come via word-of-mouth referrals, and anyone interested in her matchmaking services can apply through the website. She and her team generally work with around 50 paying clients at a time.
Last First offers three different membership levels: Social, Active, and Last First Circle.
The "Social" level is for women who want to be introduced to paying male clients, and membership includes a profile in the Hahn's database as well as invitations to Last First events. This level does not come with any match guarantees, and is free apart from a one-time "consultation" fee.
The "Active" level is for men under 41. Membership includes event invitations, as well as introductions to women with a "Social" membership.
The "Circle" level is bespoke matchmaking services for both men and women. Members are matched with singles from all three membership levels, or with singles recruited from outside the database if needed.
Circle members will be presented with a detailed description of each potential match - although they won't be shown a photograph. If both halves of the match are interested in meeting, all the date details are arranged. Afterward, you'll have the opportunity to both give and get feedback.
Each membership level starts with a free one-hour consultation, and if you pass the screening process you'll decide which membership type you want. Pricing varies per client, as each individual membership is custom tailored within the level you choose.
Founded In
2014
Further Reading
Rachel Russo not only started her own matchmaking service for New York City and New Jersey singles, she's also worked for several other large matchmaking services in the area, such as Lisa Clampitt Matchmaking.
Prior to becoming a matchmaker in NYC, she studied psychology and has a Master's degree in marriage and family therapy.
Clientele
Men and women in their 30s to 50s seeking serious relationships with high-quality people.
Cost
$15,000 - $30,000
Contract Required
Yes. Contracts start at 6 months in length, and can include up to 10 introductions.
What To Expect
Potential clients first pay $250 for an initial consultation which can take place either in person, or via a platform like Skype.
Plan to spend an hour or so, during which you'll learn what type of matchmaking services she feels would be a good fit for you and if you could also benefit from her dating coaching program (starting at $1,000/month).
A typical contact lasts for 6 months, although you may commit to a longer period of time depending on your specific circumstances and relationship goals.
Your matchmaking package is tailored, so factors such as how many dates you'd like arranged, what cities you want to date in, and contract length can all affect the final cost.
As a client, you'll be introduced to men and women who have joined Russo's service as free members - meaning their profile is included in her Rolodex. She and her matchmaking team also actively recruit for new potential matches in specific areas such as Long Island.
Founded In
2011
Further Reading: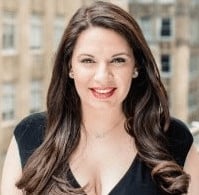 Agape Match isn't headquartered on Long Island, but it is a NYC-based matchmaking service that can help Long Island singles. Maria Avgitidis is affiliated with the Matchmakers Alliance, and often uses those connections to augment her database of singles.
Clientele
Successful, affluent and career-minded singles who are typically in their 30s to early 60s.
Cost
$25,000+
Contract Required
Yes. Contracts start at 6 months in length, and include at least 6 introductions.
What To Expect
You won't have to pay to join the Agape Match database, but you also won't be guaranteed to ever meet anyone through the service. As a paying client, you'll be introduced to both free and paying members from within her database, or sourced via her matchmaking network.
The process begins with a face-to-face initial consultation. You'll discuss the contract particulars, and also whether or not you need additional dating coaching.
If you start with the $10,000 coaching package before purchasing matchmaking services, you'll automatically be placed on her "VIP" list - meaning she'll consider your profile before curating any of the free members.
When she finds a Long Island single who's compatible with your "ideal partner" criteria, you'll get a short biography. If you're intrigued, Avgitidis will arrange all the details of the introduction and you'll have the chance to follow up with Agape Match afterward.
As soon as you've provided that feedback, she'll get to work finding your next match unless you'd like to see the previous one again.
Founded In
2008
Further Reading
This former lawyer's elite matchmaking service is in Manhattan, but Michelle Frankel can help singles in Brooklyn and Queens find love.
Like Maria Avgitidis, Frankel is also part of an extensive network of matchmakers around the world, and she can use those connections if you're interested in dating outside of the New York area as well.
Clientele
Clients of NYCity Matchmaking range from their 20s to 60s, and are looking for an assortment of relationships from dating to serious.
Cost
$7,500+
Contract Required
Yes. Contracts run for 6 months and include at least 6 matches.
What To Expect
Frankel is one of New York City's boutique matchmakers, only working with around 10 paying clients at once. The first step is a $300 initial consultation ($150 if you do it via video chat).
Once you've signed on the dotted line, you'll meet other paying clients or NY singles who have opted to join the database for free. Frankel and her team also recruit singles from around the city, whether that's at local events, gallery openings, etc.
Frankel also offers dating coaching, which like matchmaking runs for 6 months. Her coaching package starts at $5,000.
Founded In
2012
Further Reading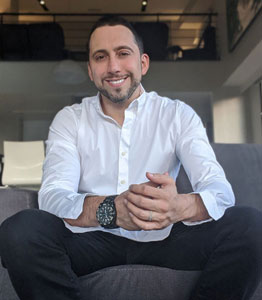 Want to meet Long Island's best singles? Whether you're looking to date in Montauk, the Hamptons, Sag Harbor - or anywhere else in New York - VIDA Select can make it happen.
With access to NY's largest pool of high-quality, eligible single men and women, it's no wonder the average VIDA client meets someone special in just 3 months!
Clientele
Discerning, professional men and women, typically in their 30s, 40s and 50s.
Cost
VIDA offers 3 levels of matchmaking service: Basic, Premium and Elite. Each package price is highly correlated with the number of hours that will be devoted to your search for compatible matches.
Basic package options start at $1195 per month, and only $1795 per month for Premium matchmaking. Elite packages begin at only $2595 per month.
Contract Required
No - clients just pay for every month during which they'd like matchmaking services, including unlimited matches.
What To Expect
VIDA combines the best aspects of traditional matchmaking with the unlimited potential of modern dating.
Your matchmaker will use good old-fashioned intuition and the latest tech to find singles who match the description of your dream partner - and you'll get to review a profile and photo array of each one, before agreeing to a date.
That means you'll only be investing your time meeting high-quality, compatible people you're excited to meet - no need to worry about underwhelming blind dates with VIDA!
VIDA's 'pay-by-the-month' structure lets you meet new people on your schedule. You won't have to worry about managing a finite amount of hold time - simply pay for the time you want service, pause or stop when you don't.
And because there's no long-term contract, you won't be asked to pay for 6 months or more of service up front, before you even know whether the approach will be a good fit for you.
Why not see how VIDA can help you finally meet your ideal partner? Click here!
Founded In
2009
No Matter Which Long Island Matchmaking Service You're Considering…
Don't make a pricey investment before asking the right questions! As far as high-end matchmaking services go, VIDA is one of the few where you won't be asked to pay the entire cost of the contract up front.
Since "contract" and "no refunds" typically go hand in hand, that means asking all the right questions before committing yourself just became a lot more crucial.
This handy list will get you started!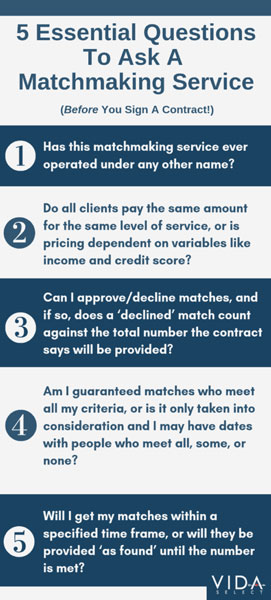 All product and company names are trademarks™ or registered® trademarks of their respective holders. Use of them does not imply any affiliation with or endorsement by them.
Why Choose VIDA Select?

Since 2009, thousands of clients have discovered true love thanks to VIDA Select's fresh, modern approach to matchmaking – which has finally thrown blind dates and long-term contracts out the window. This isn't your grandmother's matchmaking!
Instead of working with a single matchmaker using a small rolodex of potential partners, VIDA Select's matchmaking team taps into the world's largest database of available singles. We'll quickly identify the matches who check all of your boxes so you can finally experience true chemistry. Are you ready to become our next success story? Schedule your complimentary consultation now by clicking the button below!
Get Started Now