I hope you enjoy reading the blog post.
If you want to chat now about your matchmaking search, click here.
The Love Architects Review 2023 [Are They Right For You?]
Wondering if Kailen Rosenberg's elite matchmaking service The Love Architects is the best fit for you?\
Our expert team has reviewed over 200 matchmaking services, delving deep into their processes, success rates, cost, and customer experiences. Our reviews are built on extensive research and a keen understanding of the matchmaking industry.
This Love Architects review is packed with all the details you're seeking on this Twin Cities matchmaker, from cost and process to real customer reviews and experience!
Meet The Architect
Kailen Rosenberg has been a matchmaker and life coach for over 20 years.
She's also a published author and reality TV star. You may recognize her as one of the two matchmakers from OWN's Lovetown, USA. That stint is what earned her the nickname of Oprah's "Love Ambassador."
In her early 20s, she started a small image consulting business. As she told SF Weekly, people sought her help transforming how they looked on the outside. But Kailen found herself going much deeper than that:
"What I did was dive right into their inner being and the reasons they didn't feel beautiful."
As she started getting to know her clients on a deeper level, she began pairing up the single ones when it felt like a good fit. She rebranded her business as "The Love Architects" in 2008. The name was inspired in part by her husband Lance's career as a home builder and contractor.
Kailen also launched an exclusive dating app called "The Lodge Social Club," although it's currently no longer available for download.
Members are heavily vetted, and must go through an extensive screening process and pass a background check to be accepted.
Members also have access to events hosted at "The Lodge."
It's a private space that The Love Architects has at The Calhoun Beach Club.
The Love Architects Locations
Kailen's matchmaking service is headquartered in Minneapolis.
But she has affiliated matchmakers in cities all over the US, including Atlanta, Beverly Hills, Boston, LA, Manhattan, Palm Springs, San Francisco, and Seattle. She also has a presence in London.
How Much Does The Love Architects Cost?
The price you'll pay to have Love Architects search for your ideal partner depends on which matchmaker you work with - Kailen, or her son Andrew.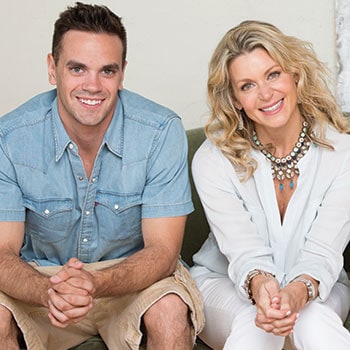 If you choose to work directly with Kailen, the first step is a $1,000 assessment during which you'll discuss your love life, and what's been keeping you from meeting someone special. After this discussion, Kailen will prepare what she calls a "Blueprint" - a design for your new love life.
Love Architects offers location, national and global matchmaking. To work directly with Kailen, prices run from $5,000 to $100,000+.
Working with Andrew is less expensive. The initial assessment is $500. Matchmaking costs between $5,000 and $50,000+ to meet 3 to 7 matches, depending on your package level.
All package levels include access to select events at The Lodge.
If you're interested in pursuing their matchmaking services, the first step is booking the assessment. You can do that by calling The Love Architects directly, or by filling out the contact form on their website.
The Love Architects Reviews
While Kailen herself has numerous media mentions ranging from Minnesota Monthly to Cosmopolitan and The Daily Mail, there aren't many online reviews of her matchmaking service.
There are four recommended Love Architects Yelp reviews, a 5-star and three 1-star.
The glowing review was from a woman who praised Kailen's authenticity. She also said Love Architects found her the man of her dreams:

On the other end of the spectrum, another reviewer said it was a 'smoke and mirrors' operation, and wasn't happy with the contract:

The two not currently recommended reviews for The Love Architects were both positive, with both clients happy with the matchmaking service they had received:

There are a handful of The Love Architects Google reviews. The majority are 5-star, resulting in a 4-star overall rating.
Many of the reviewers were happy with the initial assessment, and thought both Andrew and Kailen asked insightful, helpful questions:
Other clients like this one were happy with the coaching services they received as part of the matchmaking process:
The few negative reviews were from a client who wasn't happy with The Lodge Social Club app, and this client who thought the 5-star reviews weren't legit:
The Love Architects has an A+ rating with the Better Business Bureau, with just a single one-star review from a client who felt she hadn't received any services.
With relatively few online reviews after having been in the matchmaking business for over 20 years, Kailen Rosenberg and her team of Love Architects is obviously doing something right - and she may be able to help you as well.
But Consider This First...
Depending on how you customize your package, you're paying for a limited number of matches pulled from The Love Architects database. If your soulmate is among them - great! But if not...
Why not also consider a matchmaking service that delivers unlimited matches?
At VIDA Select, your dedicated matchmaker will carefully select highly compatible matches from Minneapolis's largest dating pool, which is why VIDA client's typically start a relationship within the first 3 months of service!
You'll also enjoy the convenience of paying as go - so you don't have to worry about paying for search time you may not end up needing. Simply pay for every month you'd like your matchmaker to schedule you dates with high-quality singles.
Intrigued? A consultation with one of VIDA's elite matchmakers is confidential, low-pressure, and complimentary - scheduled at your convenience.
Click here to find out more!
All product and company names are trademarks™ or registered® trademarks of their respective holders. Use of them does not imply any affiliation with or endorsement by them.
Why Choose VIDA Select?

Since 2009, thousands of clients have discovered true love thanks to VIDA Select's fresh, modern approach to matchmaking – which has finally thrown blind dates and long-term contracts out the window. This isn't your grandmother's matchmaking!
Instead of working with a single matchmaker using a small rolodex of potential partners, VIDA Select's matchmaking team taps into the world's largest database of available singles. We'll quickly identify the matches who check all of your boxes so you can finally experience true chemistry. Are you ready to become our next success story? Schedule your complimentary consultation now by clicking the button below!
Get Started Now