I hope you enjoy reading the blog post.
If you want to chat now about your matchmaking search, click here.
Rhode Island Matchmakers: Who Should You Hire? [Top 5 List!]
Looking for the best Rhode Island matchmakers? Hiring a matchmaking service isn't a decision to make lightly - and researching your options is what brought you here.
You're in the right place, because our team of matchmaking experts compiled this comprehensive guide to help Rhode Island find the best matchmaker. With our experience in the industry dating back to 2009, we're familiar with the major players.
Our team has written over 200 matchmaker reviews, leveraging our insider's knowledge of the industry and our understanding of what clients value most.
This list of the 5 best matchmakers in Rhode Island is packed with details so you can decide which service is the right fit for you!
Enamour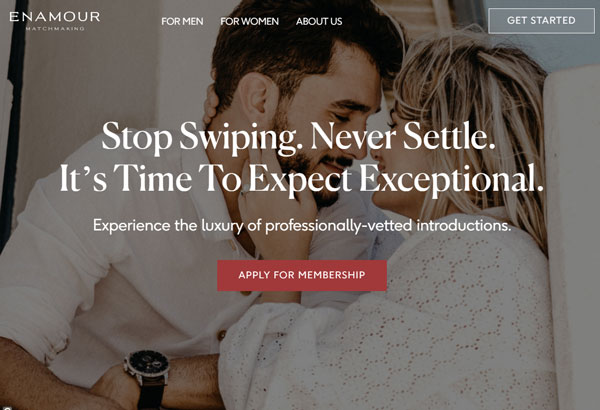 Want to meet someone truly special? Enamour provides white glove matchmaking services for accomplished, discerning singles in Rhode Island and beyond. The Enamour team uses a combination of AI, recruiting technology, and relationship psychology to identify highly compatible matches.
Clientele
Successful professionals who want a more tailored approach to matchmaking, generally in their 30s to late 60s.
Cost
Packages begin around $20,000.
What To Expect
Enamour takes a two-pronged approach to finding your ideal partner. The search starts from within an exclusive, by-invitation-only database of singles. But that's not where the search ends - the team also uses an extensive network of scouts as well as recruiting tech to identify highly compatible singles from sources both offline and online.
Each potential match is thoroughly vetted, either in person or video call. Your matchmaker will ask all the important screening questions for you, so you only meet people with true long-term relationship potential.
After each date, your matchmaker will gather feedback from both you and your match. This process gives you valuable insights into your own dating journey, and also helps your matchmaker fine-tune your search as necessary.
Enamour also offers a host of complementary services, including personal styling, image consulting, dating and relationship coaching, and professional photography.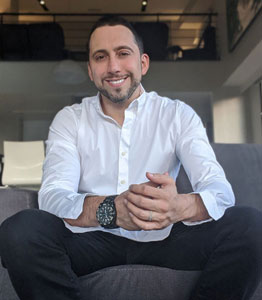 Whether you're looking to meet incredible Rhode Island singles in Providence, Cranston, Warwick, or anywhere else in the state, Scott Valdez's exclusive matchmaking service can help. Valdez launched VIDA Select in 2009.
Clientele
Typically relationship-minded, professional singles in their mid 20s to late 60s.
Cost
VIDA Select offers 3 different levels of matchmaking services. Basic packages begin at just $1195 per month, and Premium packages start at $1795 per month. Elite packages start at only $2595 per month.
The cost of your package is highly correlated with how many hours should go into your search for ideal matches each month, and which matchmaking team you work with. On average, it takes only 3 months for clients to meet someone special!
Contract Required
No
What To Expect
Much like the other elite Rhode Island matchmakers on this list, VIDA Select isn't for just anyone. The first step in the process is filling out a short screening form to make sure it's a good fit.
Then you'll be invited to schedule a complimentary interview where you'll cover the basics, like your relationship goals and how the service works.
VIDA Select is different from other matchmakers in that you won't have to commit to a lengthy contract and pay for 6, 12 or even more months of service before your search even begins.
Instead, clients pay as they go each month, with the ability to suspend, stop and restart the service as needed. That means you'll be meeting amazing Rhode Island singles - at your pace.
Your monthly service includes unlimited matches, chosen from a nearly unlimited dating pool because they meet all your "must haves." You can review all of them and accept or decline based on a full profile with photos, so more disappointing blind dates!
Ready to start meeting highly compatible, incredible people?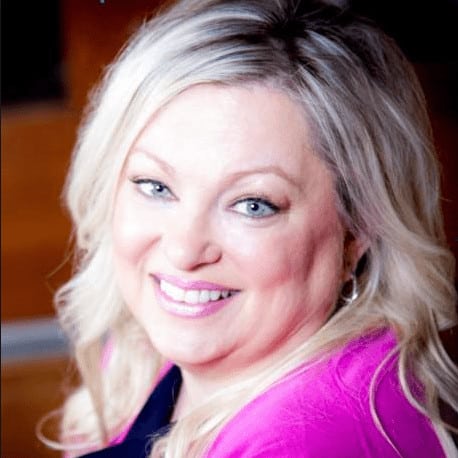 Susan Trombetti's elite matchmaking service helps singles all around the East Coast and beyond. The Exclusive Matchmaking headquarters are actually in Maryland, with affiliated offices in Boston. It was founded in 2011.
Clientele
Trombetti's paying clients are generally successful men in their mid 30s+. She also bills herself as a "relationship investigator" for both men and women, offering an "Investigate Your Date" service in addition to personal matchmaking.
Cost
$7,500 - $250,000
Contract Required
Yes
What To Expect
The matchmaking process for women differs a bit. Women fill out an online interview form & submit photos. If they pass the screening process, they go in the database Trombetti uses to match paying male clients. It's free, but with no guarantee of ever meeting anyone.
For male clients, the "VIP" matchmaking typically runs between $7,500 and $25,000. But it can go up to $250,000 depending on how customized your matchmaking service is. Details like the specificity of your match criteria and how many locations you'd like to meet women in effect the final price tag.
But before you get into the contract particulars, you'll have a $350 initial consultation with Trombetti ($550 if it's an in-person meeting).
As a paying client, you match with compatible Rhode Island singles from Trombetti's Rolodex. Or, depending on your package level, women her matchmaking team have scouted in your area.
After each first meeting, you'll have a post-date conversation with your matchmaking during which you can give and receive feedback on how things went. Trombetti also offers date coaching, and may build some into your matchmaking service if she feels it's necessary for you to be successful.
Further Reading
Debra L'Heureux launched her Rhode Island matchmaking service in 2017. But she's a matchmaking industry veteran, having been in the business since 2002. She's previously worked with Great Expectations and My Top Matchmaker in Florida. Get Ready To Date is located in Barrington.
Clientele
L'Heureux specializes in matchmaking for Rhode Island singles who are dating in their 50s and beyond.
As she explained in an interview, she really wants to help older people who are new to the dating scene. People who may be dating post-divorce, or widowed after a long marriage. She doesn't want to be just a matchmaker and send them on a date. She wants to give them the skills to be successful.
Cost
Disclosed during initial interview
Contract Required
Yes
What To Expect
Debra L'Heureux combines dating coaching with her matchmaking services. First, clients go through 6 coaching sessions designed to give them a customized "blue print" for dating.
Next, you'll go through a screening process, which involves identity verification and an "in office oral drug test". Once you've been successfully screened, you'll meet matches she's plucked from her database. L'Heureux will arrange all the details for you, and also have a post-introduction feedback session.
Further Reading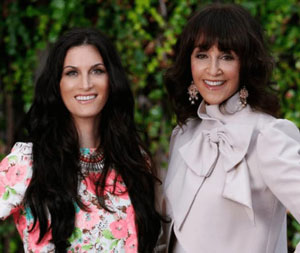 Considered an East Coast matchmaking power duo, this mom/daughter team operates out of New York City. But they also take on paying clients in select areas around the country - including Rhode Island. Janis Spindel founded Serious Matchmaking in 1993.
Clientele
Janis & Carly Spindel are true millionaire matchmakers. Prices start at $25,000 and run all the way up to a million. They only work with "elite" men who are very successful in their chosen fields.
Cost
$25,000 - $1,000,000, with an up-front signing fee that starts at $65,000.
Contract Required
Yes
What To Expect
As with Exclusive Matchmaking, women navigate a screening process for the chance to have a profile placed in Janis Spindel's database. But with this elite matchmaking service, applying isn't free. It involves an interview process that costs between $250 and $1,250 depending on the format. Interviews can be one on one, or in a group setting.
The fee is paid regardless of the interview outcome, and being placed in the database does not guarantee a match with a client.
There is also an initial consultation for men, during which the particulars of your contract will be hammered out - match criteria, search locations, etc. Since Serious Matchmaking is headquartered in New York, paying clients are guaranteed to meet at least 12 women in 12 months, per state law.
If you're in a relationship with one of your matches that lasts 12 months, or you move in together or get engaged, you'll also owe a 'finder's fee.' The fee varies per client, and is charged at the same rate as your signing fee.
Further Reading
All product and company names are trademarks™ or registered® trademarks of their respective holders. Use of them does not imply any affiliation with or endorsement by them.
Why Choose VIDA Select?

Since 2009, thousands of clients have discovered true love thanks to VIDA Select's fresh, modern approach to matchmaking – which has finally thrown blind dates and long-term contracts out the window. This isn't your grandmother's matchmaking!
Instead of working with a single matchmaker using a small rolodex of potential partners, VIDA Select's matchmaking team taps into the world's largest database of available singles. We'll quickly identify the matches who check all of your boxes so you can finally experience true chemistry. Are you ready to become our next success story? Schedule your complimentary consultation now by clicking the button below!
Get Started Now