I hope you enjoy reading the blog post.
If you want to chat now about your matchmaking search, click here.
Who Are The Best Cleveland Matchmakers? Top 5 List [2023]
Not sure which Cleveland matchmakers are worth considering? When it comes to increasing the odds of finally finding your ideal partner, you want to select the best!
Start by checking out these 5 professional matchmaking services! Our team of matchmaking experts compiled this guide to help singles dating in Cleveland connect with the best matchmaker.
Our experience in the industry stretches back over 14 years, so we're well acquainted with all the players, big and small. We've written over 200 reviews of matchmaking services, leveraging our in-depth knowledge of the industry and deep understanding of what clients value most.
Then at the end of this short guide, you'll also get a few crucial questions to ask any Cleveland matchmaker before making your final decision, plus expert advice that will help ensure you're making the best decision for you!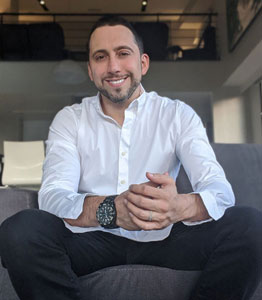 VIDA Select offers elite matchmaking services with one big difference - your matches aren't limited to singles in an internal database.
Instead, your dedicated VIDA matchmaker will use the latest tech and data analysis techniques to find high-quality Cleveland singles who meet not just your "most important" criteria, but all your criteria. No compromising!
Clientele
VIDA's modern matchmaking service is the perfect fit for professional "Total Package" singles seeking the same in a partner.
Cost
Clients have a full range of monthly packages to choose from, across 3 levels of service. Package cost is highly reflective of the total number of hours you'll need devoted to your 'perfect partner' search, with the complexity of your match criteria and the number of locations factored in.
For Basic matchmaking, packages start at $1195 per month of service. Premium matchmaking packages begin at just $1795/month, and Elite package options start at only $2595/month. On average, VIDA clients meet someone special in only 3 months!
Contract Required
No
What To Expect
After a quick screening process to ensure VIDA is the right fit for you (and vice versa), the search for your ideal partner begins almost immediately.
Each monthly package includes unlimited matching potential - but you only invest your time and money on first dates with people who pass the most important screening process of all - yours. You can approve (or decline) each match after seeing photos and perusing a full profile!
And here's another perk - convenient monthly packages mean there's no long-term commitment. You're not paying up front for up to a year's worth of service when you have no idea what to expect.
Pay as you go means exactly that - continue the service if you want to meet new, incredible Cleveland singles, stop the service when you want to date someone exclusively, or if you decide VIDA isn't right for you!
To learn more and see if you qualify for the service, start here.
Additional Services
Dating coaching, style and image consulting, professional photography and retouching
Founded In
2009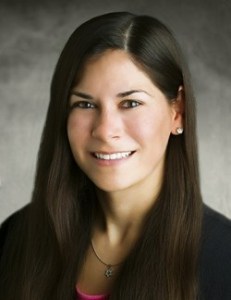 Cleveland Yentas is a Jewish matchmaking service, and strictly for Jewish singles looking to meet other Jewish singles in Cleveland. This non-profit organization was started by Rachel Heiser and is funded by a micro grant and private donations.
Clientele
Jewish singles looking for their beshert in Cleveland. They specialize in making traditional matchmaking available for the non-Orthodox Jewish community, but won't turn away Orthodox singles.
Cost
Free
Contract
No
What To Expect
Jewish singles interested in working with a Yenta can fill out a profile online. Once you've done that, you'll be contacted if and when a potential match is found in their database. If both parties express interest in meeting each other, you'll receive contact info so you can arrange the date.
The "Cleveland Yentas" are a group of volunteers from the Cleveland area who meet once a month to review matches. They often review new profiles as they come in, but the magic mostly happens when they're all together at the meeting.
Founded In
2013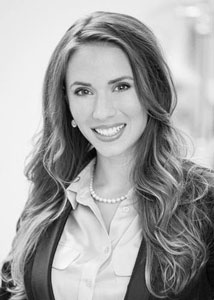 A national matchmaking service with branches across the US, LUMA launched in Minneapolis. April Davis later expanded the service, including Ohio branches in Cleveland, Columbus and Cincinnati.
The Cleveland location is 1273 West 9th, #102.
Clientele
LUMA markets its services for "single affluent executives and professionals." Both men and women can purchase dedicated matchmaking services.
Cost
$2,800 - $100,000
Contract
Yes
What To Expect
LUMA offers two ways to join - either as a passive member with a profile in their singles database of around 20,000, or as a Premium member.
A passive membership is exactly what it sounds like - you'll only be contacted should your profile happen to align with a Premium client's wish list.
The cost of a Premium membership is tailored according to each client's individual circumstances and desired partner traits. All the details will be outlined in your membership contract, which is paid for up front.
Once you're onboard, your matchmaker will take a closer look at up to 40 Cleveland singles from their internal database. Of that larger group, the candidates who most closely match your preferred traits will come in for a screening interview.
Once all that has happened, you'll be presented with at least 3 matches. If the actual date seems to go well, the two of you can decide to swap contact details and set up another meeting.
If not, you'll have the option to purchase more matches and the interview process begins all over again.
Founded In
2010
Further Reading
This executive matchmaking service isn't based in Cleveland, but does help Cleveland singles. Barbie Adler launched it in Chicago, and the company now has a national presence.
Clientele
"Accomplished" singles, 90% of whom are men, looking for serious relationships and/or marriage.
Cost
$15,000 - $50,000+
Contract
Yes
What To Expect
The least expensive matchmaking package is offered only to "young executives" under the age of 36. It includes up to 6 matches, and unlike the other packages the contract can be limited to 6 months.
Matchmaking service contracts for those 36+ run for a full year and start at $25,000 for up to 10 matches with Cleveland. If you're interested in expanding your search beyond Cleveland, you'll have to pay at least $50,000.
There's one other thing to keep in mind with Selective Search - if you want the ability to pause your membership in increments of 30 days at a time, you'll need to make provisions for that prior to signing.
If you opt to purchase a membership, you'll be introduced to some of the singles from Barbie Adler's database.
Founded In
2000
Further Reading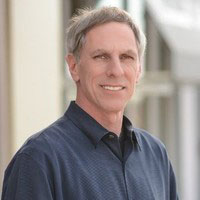 Mike Green has been a matchmaker for 20+ years in the Ohio area. Before establishing Lunch Date, he had a career in medical sales.
Lunch Date is headquartered in Cleveland.
Clientele
Lunch Date works with professional singles in Northeast Ohio.
Cost
$595+
Contract
Yes. Lunch Date contracts typically specify a certain number of dates provided over an open timeframe.
What To Expect
Mike Green meets with each client to learn more about them, including relationship goals, hobbies, lifestyle, and matching criteria. This information will help the Lunch Dates team create a profile for inclusion in the database.
Clients are match with other clients as well as members of the database. Each half of a potential match receives an overview of the other person, and when there's mutual interest a casual date is arranged. Dates are typically over drinks, coffee, or lunch.
Founded In
1995
Further Reading
3 Expert Tips For Choosing The Best Cleveland Matchmaker
#1: Take Local Reviews With A Few Grains Of Salt
Local review platforms such as Yelp, Google and Facebook are where many people head first - but they shouldn't be your last stop. Since most don't take steps to vet reviews, glowing ones are sometimes posted by a matchmaking service's own employees.
You may also find very few or no reviews about a matchmaking service, and that's not a bad thing - happy customers may not take time out of their busy schedules to write one.
Doing a quick search for "Alerts" on the Better Business Bureau's site is a good idea.
The BBB will flag matchmaking services who receive what they call a "pattern of complaints" or appear to engage in questionable tactics like "bait and switch" - i.e. promising one thing during the sales presentation but not delivering:
Whenever the same type of complaints start to emerge on multiple different review sites, that's likely an indication you should do more research and ask plenty of questions.
#2: Prepare Your Questions Before The Initial Consultation
Having a clear vision of what type of matchmaking service you're looking for can help prevent you from committing yourself to a long-term contract you won't be happy with - and can't get out of.
The best way to get a glimpse of how a company operates is to ask a lot of questions, starting with these: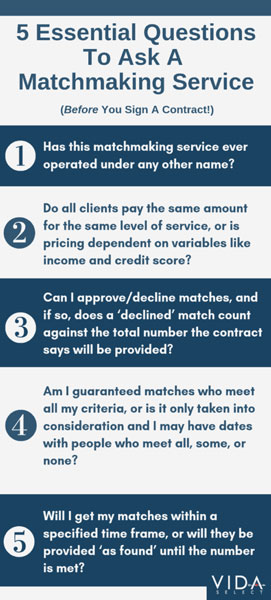 Decide for yourself what the "right" answer is, and consider matchmaking services whose operating style aligns with what you're looking for. If you get the sense that a matchmaking service's representative is being evasive with the answers, that could be a red flag - and that brings us to the third tip:
#3: Don't Skim The Contract, Read It
Ohio state law allows for a Right To Rescind - so technically you'll have 3 business to cancel once you've signed the contract.
However, if you change your mind you'll have to follow the cancellation policy exactly or you may have to fight a legal battle for that refund. And if you ask for it outside of that 3-day window, you're likely out of luck.
Here is how Columbus Singles, another Ohio matchmaking service, explained their refund policy in a complaint filed against them with the BBB:
Matchmaking services are a financial investment, some more than others.
Some matchmakers rely on persuasive sales techniques (read: high pressure) that include pressuring you to sign the contract right now - often at a reduced price. If you let an emotional sales pitch distract you from the contract language, you may be in for some frustration down the line when you realize exactly what you're getting for your money.
Money which is gone, by the way, since you likely paid in full up front. Or to put it in a different perspective - is a matchmaking service going to work up to their full potential to make you happy after they've cashed your check?
Or would you rather select a service like VIDA Select where you pay monthly - and can stop your service at any time if you're not happy with it?
Why not see how one of VIDA's elite matchmakers can change your life? Get started now!
All product and company names are trademarks™ or registered® trademarks of their respective holders. Use of them does not imply any affiliation with or endorsement by them.
Why Choose VIDA Select?

Since 2009, thousands of clients have discovered true love thanks to VIDA Select's fresh, modern approach to matchmaking – which has finally thrown blind dates and long-term contracts out the window. This isn't your grandmother's matchmaking!
Instead of working with a single matchmaker using a small rolodex of potential partners, VIDA Select's matchmaking team taps into the world's largest database of available singles. We'll quickly identify the matches who check all of your boxes so you can finally experience true chemistry. Are you ready to become our next success story? Schedule your complimentary consultation now by clicking the button below!
Get Started Now