I hope you enjoy reading the blog post.
If you want to chat now about your matchmaking search, click here.
How Much Does Master Matchmakers Cost? [2023 Prices!]
Wondering if JoAnn Ward and her son Steve Ward are the right matchmakers for you? A big part of that decision is finding out how much Master Matchmakers costs, which is exactly what this article will reveal. 
And not only that, but we'll also take a look at how those prices compare to some other matchmaking services you may also be considering.
Our expert team has reviewed well over 200 matchmakers and their services, diving into their operations, success rates, customer experiences, and costs. Our reviews are built on insights gleaned from our 14+ years of industry experience, comprehensive research, and a deep understanding of the matchmaking landscape.
Master Matchmakers Cost Table Of Contents:
Let's get to it!
Master Matchmakers Cost
Packages start at $2,500, which includes a combination of personal matchmaking and dating coaching.
The total cost of your package will reflect the amount of coaching sessions the Master Matchmakers team feels you may need, which team members you work with, how many matches you'd like to meet, and other factors.
For instance, according to their website, having one of the Wards oversee your account could bring the price tag to "tens of thousands of dollars."
The final cost includes the $450 non-refundable Qualification Fee, which covers your background check, interview, and other fees associated with adding your profile to their database of eligible matches.
Master Matchmakers does provide prorated refunds in some situations within 90 days for the matchmaking fee, but the coaching fee is non-refundable. All of the details are spelled out in your contract.
Service is typically split into two segments: first come the coaching sessions, and then the active search for compatible matches commences. There is no specified contract length; matches will be presented to you as they are found until your quota has been reached.
A Quick Price Comparison
Founded by JoAnn Ward in Philadelphia over 20 years ago, Master Matchmakers is now headquartered in Palm Beach, Florida. But they work with singles across the US.
When it comes to matchmaking services with a national reach, you have plenty of options.
Let's do a little price comparison with other companies that might be on your radar so you have all the information you need to hire the best matchmaker for you.
VIDA Select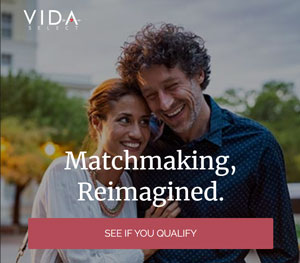 VIDA Select takes a different approach to contracts than you may find elsewhere - clients purchase monthly packages on a pay-as-you-go basis rather than investing in a long-term contract or paying per match.
Basic packages start at $1095, Premium packages start at $1695, and Elite packages start at just $2595. Because VIDA Select's matchmakers leverage the largest source of eligible singles there is, the average client starts a relationship in just 3 months.
Intrigued? Learn more about VIDA Select here!
Enamour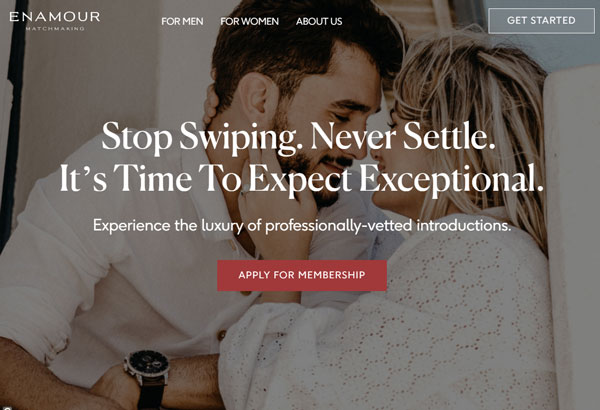 Enamour is an exclusive matchmaking service that uses a blend of intuition, AI, and relationship psychology to identify highly compatible matches.
The team takes a dual-pronged approach to sourcing highly compatible matches, first checking a carefully curated, invite-only database for singles who fit exactly what you're looking for.
Enamour then utilizes recruiting technology and a network of scouts to search outside that database, pinpointing matches who align with your preferences, lifestyle, and values.
Packages start around $20,000 for a 6-month contract.
To learn more about Enamour, go here!
Three Day Rule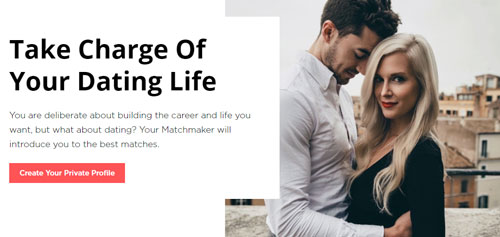 Founded by Talia Goldstein, Three Day Rule is headquartered in Los Angeles but they help singles in select major cities across the US.
Must like Master Matchmakers, how many matches you want to meet has a big impact on the price of your package. With Three Day Rule, a minimum of 3 guaranteed matches over the course of 3 months costs $5,900.
There is also a package that guarantees at least 6 matches over the course of 6 months, which costs $9,500.
VIP matchmaking service offers a more tailored experience, and includes a professional photoshoot as well as 2 dating coaching sessions. VIP packages begin at $18,500.
Want to learn more? Check out our Three Day Rule reviews!
Tawkify
A national matchmaking service originally founded by E Jean Carroll in 2012, Tawkify has a network of more than 50 matchmakers working in over 30 cities all over the nation.
Packages range from $3,000 to $70,000, with the final price depending on factors such as how many matches you want and the service level you'd like. For instance, the "3 match" package costs $3,750.
The higher priced "VIP" packages include searching multiple locations, personalized recruiting, dating coaching, and more.
Want to learn more about this national matchmaker? Check out these Tawkify reviews!
LUMA Luxury Matchmaking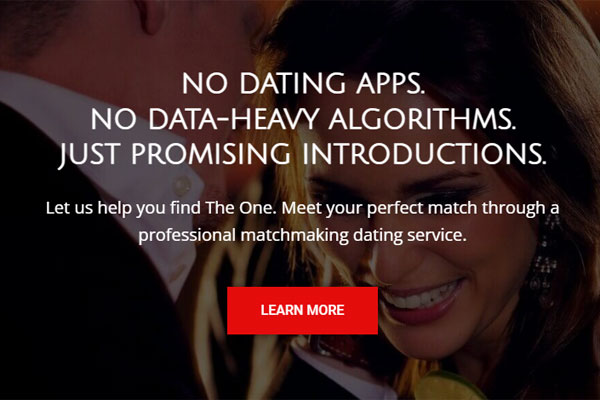 Founded by April Davis, LUMA Luxury Matchmaking is another service with a national reach - it has offices in over 30 states, with headquarters near Minneapolis.
Originally called Cupid's Cronies, LUMA launched in 2010 and later rebranded. They offer a range of tailored packages with prices that can land anywhere from $2,800 to $100,000.
That's quite a range, but the final cost comes down to factors like the specificity of your "must have" list, the length of your contract, and how many matches you'd like to receive.
To learn more about the matchmaking process, check out this LUMA review!
Next, let's take a quick look at how Master Matchmakers works.
What Should You Expect With Master Matchmakers?
To get started, prospective clients set up an initial consultation. You'll go over relationship goals, ideal match criteria and dating roadblocks, and find out what combination of coaching and matchmaking they recommend.
All of the details of your package will be spelled out in your contract, including the number of matches you opt to receive. The package is paid in full up front, with the refund policy described in the contract you execute.
Because you pay for a certain number of matches rather than a set amount of time, there is no limit to the number of profiles you can review. The matchmaking team will pass along their recommendations as they find them, with the frequency of presentation varying.
When someone strikes your interest, you can accept the introduction. If the interest is mutual, you can exchange phone numbers with your match.
Want To Learn More About Master Matchmakers?
Curious about the Wards? You may recognize them from VH1's reality matchmaking show called "Tough Love", which the pair hosted from 2009 to 2013. The mother/son duo also authored a book together that compiles all the advice they dished out on the show, called Crash Course in Love.
For a deeper dive into this national matchmaker, including real client experiences, read our Master Matchmakers Review next!
All product and company names are trademarks™ or registered® trademarks of their respective holders. Use of them does not imply any affiliation with or endorsement by them.
Why Choose VIDA Select?

Since 2009, thousands of clients have discovered true love thanks to VIDA Select's fresh, modern approach to matchmaking – which has finally thrown blind dates and long-term contracts out the window. This isn't your grandmother's matchmaking!
Instead of working with a single matchmaker using a small rolodex of potential partners, VIDA Select's matchmaking team taps into the world's largest database of available singles. We'll quickly identify the matches who check all of your boxes so you can finally experience true chemistry. Are you ready to become our next success story? Schedule your complimentary consultation now by clicking the button below!
Get Started Now