I hope you enjoy reading the blog post.
If you want my team to just do your online dating for you, click here.
Best Dating Sites & Apps For Men (By Age Group)
Online dating is now officially the #1 way new couples meet. So guys are always asking me, "What are the best dating apps for men?" They're hoping for one answer. One site or app that tops all the other options when it comes to meeting women.
In reality, several factors play into which site or app works best for any particular person. Age is a big one, as can be the type of relationship desired. With that said, I've found there are a small handful of sites and apps that consistently work well for guys in four categories.
I identified those categories after analyzing over 1,987,000 interactions we've had on behalf of our clients across 100+ dating platforms. Crunching the numbers highlighted a few clear winners for each group.
Click on the category you fall into. Then check out which of these sites and apps consistently work well for guys just like you!
The Best Dating Apps For Men Ages 18 To 25

1. Tinder
Tinder is the most popular dating app in the US. You probably have a buddy who met his girlfriend on it. If she's 18 to 25 and single, she's more than likely on Tinder - just over half of Tinder users are under 29. You'll find everything from model-quality girls to cute "girl-next-door" types.
The majority of Tinder's users are in urban locations. But because of the app's popularity, it's worth a shot even if you're in a smaller, rural area. Using the app is free, with the option to upgrade to Tinder Plus, Tinder Gold, or Tinder Platinum.
If you want to meet the most beautiful local girls, you'll definitely need to bring your A-game when you start sending messages. Check out these Tinder icebreakers that actually work!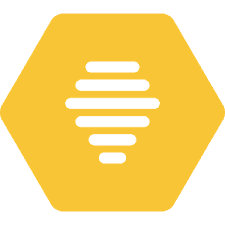 2. Bumble
Often called the "female-friendly Tinder", Bumble is unique in that only women can send the first message. But don't worry - there is one exception to that. Men can send one Compliment each day, to women they haven't matched with yet.
If you're easy on the eyes (or know the secret to taking attractive online dating photos) then Bumble is worth a try.
Over 60% of Bumble users are under 30. But unlike Tinder it has a more "serious" vibe - to the extent it earned the nickname "the female-friendly Tinder."
So if you're just in the market for hookups, stick with Tinder.
The women on Bumble tend to be cut from a different cloth…They're a smart, beautiful, and successful bunch. According to Bumble, 60% of matches result in conversations, and the male/female ratio is about equal.
Like Tinder, it is totally free. You also have two options for upgrading. "Bumble Boost" starts at $24.99 for one month, and unlocks perks like undoing a swipe and promoting your profile every week.
Bumble Premium costs $44.99 for one month, and comes with features like seeing all the women who already "liked" your profile and changing your location. To compare the two upgrade options, check out this review!
But whether you use Bumble for free or decide to subscribe, keep in mind she has to make the first move. Your profile and photos need to grab her attention. Check out these Bumble profile tips that get you dates.

3. Hinge
Hinge has nicknamed itself "the relationship app" - so the women you'll find on it are generally looking for something serious. With almost 49% of Hinge users in their 20s, it's a great dating app for men in this demographic looking for a steady girlfriend.
Hinge has a few key features that make it really easy to start a conversation.
You can include a message when you "like" her profile, so you don't have to match first. And the profile itself makes it easy to figure out what to say. You can "like" a photo or a prompt answer, and include a comment. (Want to see some examples of great first messages? Check out these Hinge conversation tips!)
Like Tinder & Bumble, Hinge also has a premium subscription. You've got two options: Hinge+ or HingeX. You'll likely want to invest in it if you live in a mega city. Free users can only "like" up to 8 profiles a day, and upgrading removes that restriction.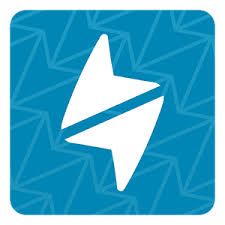 4. Happn
If you live in a mega city like NY or LA, give Happn a go. Based entirely on proximity to fellow users, this app will show you the profiles of women you've crossed paths with in real life.
It will alert you if a Happn user wanders within a dating radius that you set, which can encompass up to 55 miles from wherever you currently are. If you both swipe right, you have the ability to start messaging. This means you could potentially go from message to meet up in just a few minutes if you're both waiting for your lattes at the same time.
Happn attracts both casual daters and women interested in a more long-term relationship, so whatever you're looking for you can find it on this popular dating app.
Want a profile that catches her eye? Don't miss these Happn profile tips!
The Best Dating Sites & Apps For Men 26-39 Looking For Short-Term Fun

1. Tinder
Tinder is the go-to dating app for women of all ages. The whole nature of Tinder is very casual, so you don't have to worry about your matches being saturated with women looking for Prince Charming.
Men outnumber women on Tinder, so you'll need to put extra effort into choosing strong photos if you want to catch the attention of the most attractive local women.
Choose at least three pictures - this will get you 4x as many matches as just having one. These essential tips on choosing online dating photos will help get you more dates!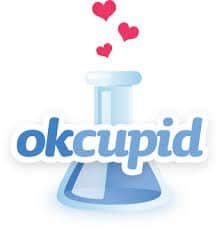 2. OkCupid
OkCupid is one of the more popular dating sites out there and is definitely worth your time if you live in a decent-sized city. Most of the users are in their mid-20s to 30s… a.k.a. perfect for you.
It's free, with the option to upgrade to OkCupid Basic or Premium, starting around $9.99 a month. You'll find a wide spectrum of women on the site, everything from hipsters and goths to ambitious professionals.
Because OkCupid is such a popular site, you'll want a profile that stands out from the crowd. These OkCupid profile tips will fill your inbox with interested women.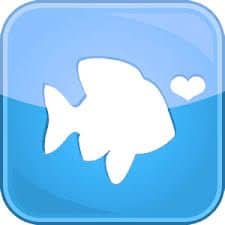 3. Plenty Of Fish
Plenty of Fish (POF) has a massive pool of users, and for that reason alone, it's worth a shot. As far as free dating sites go, it's one of the best options out there. Features like sending and receiving messages or seeing who checked out your profile don't require a paid subscription, which is another plus.
On the downside, the sheer number of users creates the need to do some heavy duty profile screening. But in the grand scheme of things, having too many women to choose from is a good problem to have, right?
These awesome POF profile and message tips will boost your results!
The Best Sites & Apps For Men 26-39 Looking For Girlfriend Material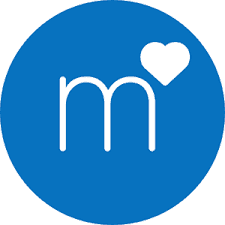 1. Match
Match is the most popular paid dating site in the world, and it's also first one that comes to mind for many when they think about online dating.
If you are looking for a one-stop-shop to meet beautiful, smart, single women (and actually date those women), then Match is the site for you. Not only is it jam-packed with attractive women... thanks to the monthly fee, the women also tend to be serious about meeting people in person and finding someone special.
If you want to meet the most high-quality women on Match, you'll need an irresistible profile and magnetic photos. This post on how to write a Match profile has everything you need to know to make that happen.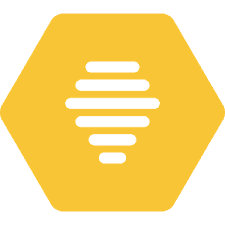 2. Bumble
Bumble is the swipe-based app where only women get to make the first move. That means you'll want an intriguing profile and strong photos that will compel her to message you.
According to Bumble, 60% of matches result in conversations, and the women the app attracts tend to be intelligent, successful, and attractive. The male to female ratio is about equal, too.
The app is free to use, with the option to upgrade to Bumble Boost or Bumble Premium for perks like skipping straight to profiles of women who have already liked you, so swiping right means a match is guaranteed.
These Bumble profile tips will help you turn those matches into dates.

3. Hinge
Thanks to taglines like "designed to be deleted," Hinge is rapidly becoming one of the best dating apps for singles seeking a serious relationship. Just under half of Hinge users are in their 30s & 40s, and it tends to attract women with true "significant other" potential.
It's free to use, although if you're not a Hinge+ or HingeX subscriber you're limited to just a handful of "likes" each day.
Another Hinge perk is how easy starting a conversation is - profiles are broken down into prompt answers interspersed with photos. All you need to do is "like" a particular part of her profile, and you can include a message with - no need to match first.
Because users are required to have a complete profile in order to send messages - including a full 6-photo lineup - you won't find as many fake profiles on this dating app compared to apps like Tinder.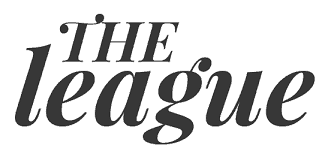 4. The League
If you're in your late 20s+, successful in your field and looking to meet truly incredible women, The League is practically a must. It's only in 160+ select major cities around the country - and there's a strict screening process to gain admission. But throwing your hat in the ring is worth it precisely because the bar is so high.
You can use the app for free, but you'll only up to 3 matches per day. A premium subscription starts around $33 per week, with several levels available depending on how many daily matches and other perks you want to access.
Putting time and effort into your profile is essential for this elite dating app, so check out these tips for getting off The League's waiting list sooner rather than later.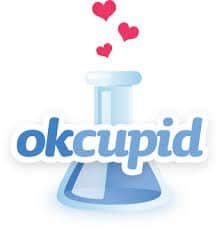 5. OkCupid
This free, highly popular dating site attracts millions of users - and it's got an endless array of just about any kind of woman you could think of. If you live in or near a bigger city, it's definitely worth a try.
OkCupid has the option to upgrade to Basic or Premium membership, which will unlock advanced search options like body type, attractiveness, and personality. You can also purchase Boosts to give your profile more views.
This means you'll be able to filter out all of the unattractive women with a couple extra clicks. You'll also be able to see who likes you. Upgrading costs as little as $9.99 for one month, with the price coming down depending on the length of subscription.
If you're investing in an OkCupid subscription, you want to get the most out of your profile. These OkCupid profile tips will get you noticed by the type of women you're interested in meeting!
The Best Dating Sites & Apps For Men 40+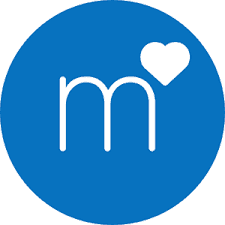 1. Match
Match is the most popular paid dating site in existence, and you'll find plenty of attractive, successful women in their 30s+. The monthly subscription fee helps weed out women who aren't serious about meeting up, so you won't find as many fakes and flakes as you would on a free site like OkCupid or POF.
To attract the most beautiful women, you'll need a profile that sets you apart from the competition. Here's how to write a profile that gets results on Match.com.
2. MillionaireMatch
If you are a mature, successful gentleman who would like to meet a younger lady, then MillionaireMatch was made for you. It's not a straight-up sugar daddy site like SugarDaddie.com or SeekingArrangement, but a dating site specifically for accomplished professionals and beautiful women.
MillionaireMatch tends to attract established women as well as the young, hot girls who are guaranteed to make your buddies jealous. Out of all the online dating sites we use on behalf of our clients, we've found MillionaireMatch has the most beautiful and highly responsive women.
Being a millionaire isn't a requirement, although going through the "millionaire certification" process can send your response rate through the roof. And sending and receiving messages requires upgrading to Gold membership ($35-70/month, depending on the length of your subscription), but the women you'll find are worth it.
Want a profile that will snag her attention? Check out these Millionaire Match profile tips for men!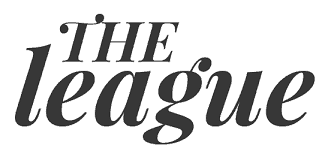 3. The League
This exclusive dating app is one of the best places for accomplished men in their 40s+ to meet high-quality women - but it's not for just anyone.
In fact, there's an acceptance committee who will evaluate your credentials to determine if you're worthy. The League waiting list is one of the hurdles you'll have to navigate if you want access to their upscale dating pool.
Check out this informative The League dating app review to see if it's in your city - and get a few tips on how to craft your profile so that you're among the 20-30% of singles who make the grade.

4. Hinge
Half of Hinge's users are over 30, so if want to date a woman in her 30s or 40s it's a great option.
With marketing like "designed to be deleted" and "The Relationship App", it's no surprise singles on Hinge are primarily looking for something on the longer end of the relationship spectrum.
Features like "Most Compatible" and "Standouts" provided curated matches, and the app's interactive "comment on a prompt or photo" format makes it quite easy to start a conversation on Hinge.
Hinge is free, although there are also two premium tiers stocked with plenty of handy perks. Starting at $29.99 for one month, you can like as many profiles as you want each day, unlock all the available match criteria filters, and see at a glance every user who already "liked" your profile.
To learn more about how exactly Hinge works, check out this dating app review.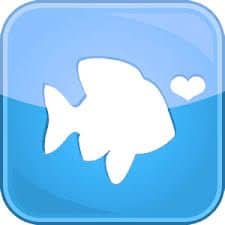 5. POF.com
Plenty of Fish (POF) is hands down one of the most popular free dating sites out there, and a whopping 80% of the singles who use it are over 30. Most of the site's features are free, which means you don't have to upgrade to send/receive messages or see who checked out your profile.
The user pool is huge, so you'll definitely want to take advantage of the site's advanced search filters. As with any free site, you'll stumble across a fair number of fake profiles, so it might take a bit longer to find women you actually want to meet.
Want more details on this popular free dating site? Check out this advanced guide to POF!
Want us to do your online dating for you?

Hey, I'm Ally, VIDA Select's Director of Matchmaking.
We take all the frustration, hard work and hassle out of modern dating!
Imagine your very own Dream Team of highly skilled dating experts searching for the very best local matches, sparking their interest, and arranging all the dates for you.
Wouldn't it be nice to finally stop swiping and start dating higher quality matches so you can meet someone special?
We've helped thousands of singles just like you since 2009, and we're ready to make you our next success story!
What are you waiting for? Take the next step now…
See If You Qualify